'Rocky Balboa' co-star Antonio Tarver arrested on charges related to casino debt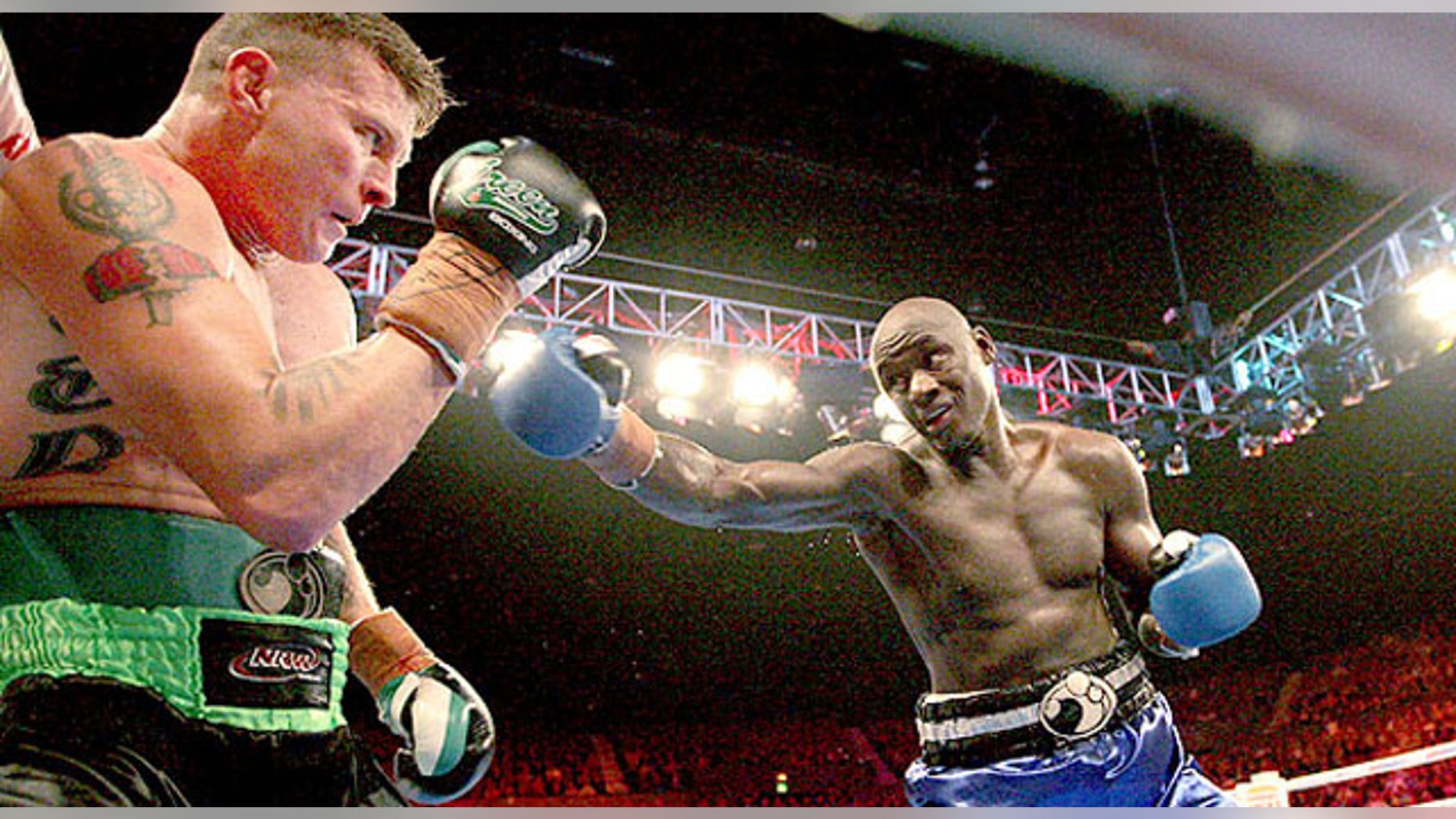 A former world champion boxer was arrested in Florida on charges that he failed to pay off $200,000 in casino markers to Wynn Las Vegas.
Antonio Tarver, a former light heavyweight champion and "Rocky Balboa" co-star, was arrested Saturday in Florida on a fugitive warrant issued by Nevada authorities. The Florida Highway Patrol arrested Tarver on Saturday night after a traffic stop.
Officials said the 45-year-old Tarver was arrested on a warrant failure to appear out of Clark County, Nevada. He is being held on $215,425 bail. It is unclear whether he has retained an attorney.
Jail records show that Tarver, who lives in the Tampa Bay area, was charged in Nevada with passing a worthless check.
His professional career includes 30 victories and six losses. He also won a bronze medal at the Atlanta Olympics.
Tarver played a heavyweight boxer in the 2006 movie "Rocky Balboa" and has served as a commentator for Showtime Sports Boxing.
The Associated Press contributed to this report.