Robbery suspect caught on camera using finger as fake gun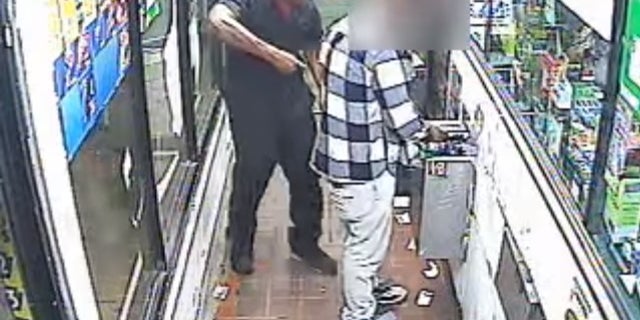 Surveillance video released Monday showed how a suspect managed to rob a customer at a gas station convenience store, all while using his right pointer finger as a fake gun.
Police said they were looking for the suspect, who made off with $130.
The video showed him casually approaching the 32-year-old customer early Wednesday morning before suddenly jamming his finger into the man's upper back. Police said he told the man, "Give me everything you got."
A co-owner of the BP gas station, Shahid Amin, told Fox 29 the suspect seemed believable, adding that the customer was clearly "scared."
Investigators said the suspect tried to rob a second man, who didn't buy the fake gun routine.
The suspect is approximately 5'10" and in his mid-to-late 20s, according to investigators.