Road trip: Colorado pot shops lure college kids from nearby states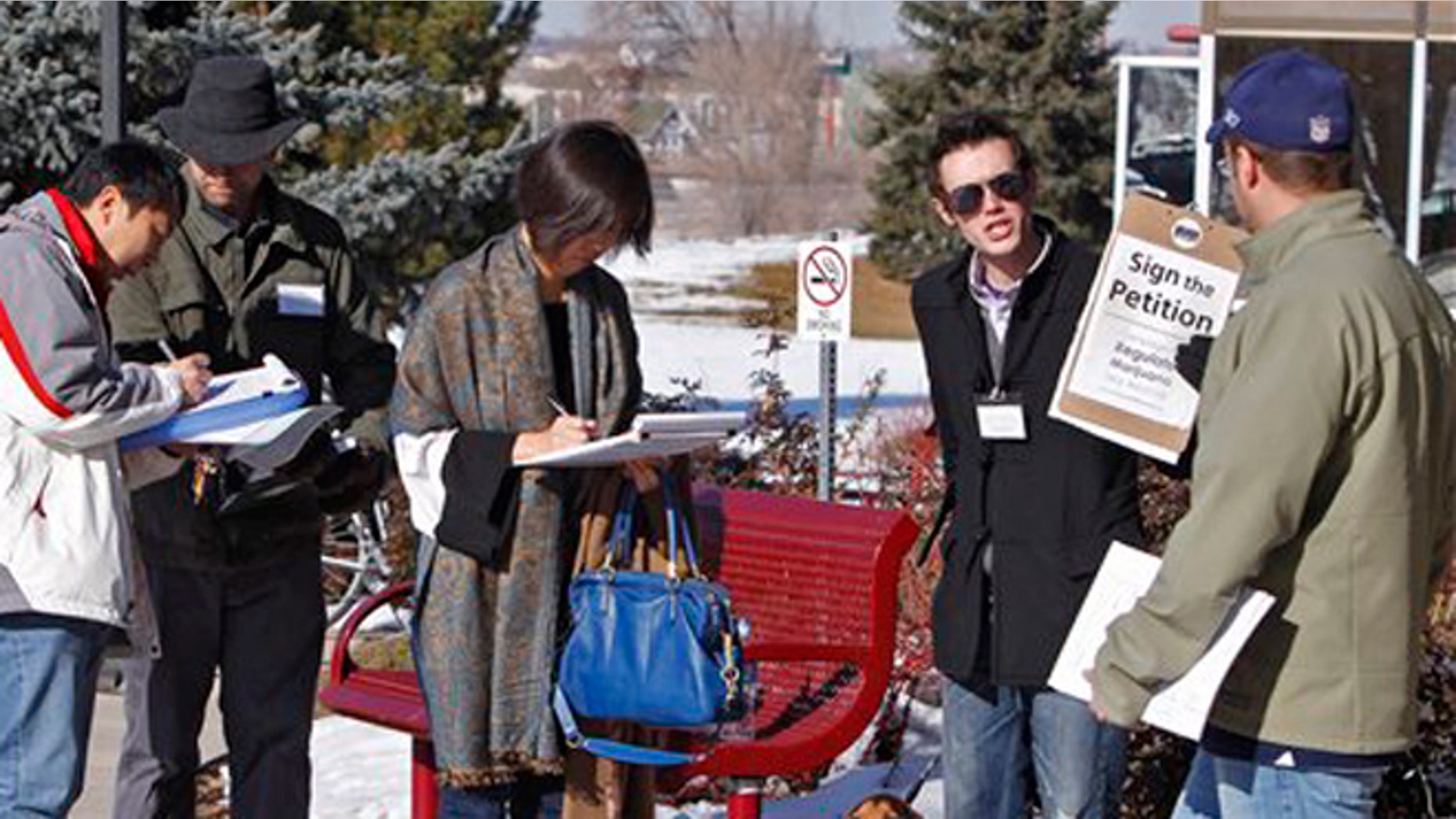 STILLWATER, Okla. – With just over two weeks to go till the midterms, some of the most important races in determining the mood of the electorate are taking shape—and there aren't even Democrats or Republicans on the ballot.
Alaska, Oregon, and Washington, D.C. voters will consider ballot measures to legalize the recreational use of marijuana. Voters in Florida will consider a comprehensive medical marijuana initiative.
All of this comes on the heels of both Colorado and Washington state legalizing the sale, cultivation, and consumption of recreational marijuana. Amendment 64, which was passed by Colorado voters with 52 percent of the vote in 2012, allowed the first cannabis shops to open on Jan. 1 of this year.
Neighboring Colorado is Oklahoma, a state where both medical and recreational marijuana is illegal. With little surprise to State of Oklahoma officials, Colorado marijuana has since made it to Oklahoma, and has done so with relative ease. This includes college campuses, prime targets for this new supply line of marijuana.
A female student at Oklahoma State Universtiy, who asked to remain anonymous, said that she and a group of friends had made a trip to Colorado just before the start of the school year.
"We brought back tons. Probably close to $400 worth," she said.
But she isn't alone. She said other groups of students drive to the nearest "pot shop" across the border, get their goods, and drive home.
This trend among not just college students, but also teenagers and adults, has Mark Woodward, spokesperson for the Oklahoma Bureau of Narcotics, very worried.
"We have worked several cases involving Oklahomans traveling to Colorado and bringing high-potency marijuana back with them," he said. Our concern is Colorado scientists growing the strongest, most potent marijuana we have ever dealt with in the United States."
Colorado marijuana is making its way on to Oklahoma State's campus after three consecutive years of decreases in the number of drug related crimes on campus. According to OSUPD crime statistics, drug related crimes are down 8 percent since 2012, and over 45 percent since 2011. Other regional schools including the University of Oklahoma and the University of Kansas have also reported similar decreases in on-campus drug crimes.
Lt. Mark Shearer of OSUPD says that even with Colorado's legalization, "OSUPD will remain proactive in enforcing all Oklahoma state laws and university policies."
Woodward says the Bureau of Narcotics is working closely with law enforcement partners throughout the rest of Oklahoma and in other areas of the country to "identify and address those illegally selling marijuana grown and marketed in legalization states."
But he admits that the problem will continue to intensify.
"There is a big demand for this stronger marijuana. And the problem will continue to escalate as teens, college students, and adults seek stronger marijuana. Legalization is sending a troubling message to our kids and young adults that getting high on drugs is okay."
Peter Zuckerman with Yes on 91, the initiative to legalize recreational marijuana in Oregon, says that the organization doesn't think there will be repercussions for the surrounding states. "There hasn't been any push back from Idaho, Washington legalized it two years ago, and California might be considering it in 2016. As more states legalize it, the more commonplace it will seem," Zuckerman said.
Woodward still thinks, however, that voters in these states are sending the wrong message to children and young adults. "At a time when substance abuse is and epidemic across the United States," he said, "it is troubling to see voters at state ballot boxes choosing to legalize getting high on drugs when we should be doing more as a society to get people off drugs and onto healthy, sober paths."
That anonymous female student? Well she's planning to go back to Colorado soon, even as early as December.
"We're already planning a Christmas break trip," she said.