Ringleader in $23M insurance fraud lived 'lavish lifestyle' with Bentley, $64G watch and oceanfront home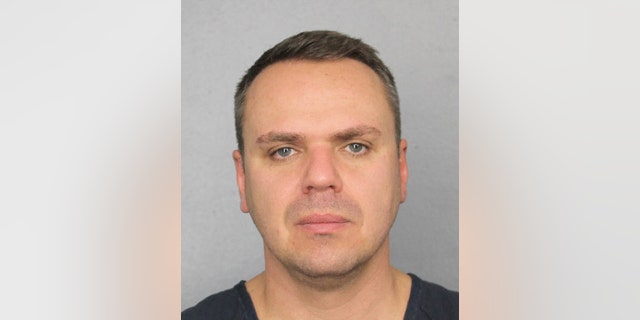 NEWYou can now listen to Fox News articles!
The ringleader of a massive $23 million auto insurance fraud drove around in a flashy Bentley, sported a $64,000 rose gold Juan Pablo Montoya watch and lived in a $7,500-a-month oceanfront South Florida home -- despite warnings from federal officials that they were on to him, prosecutors said.
Felix Filenger, who emigrated from the former Soviet Union to the United States more than 30 years ago, enjoyed "a somewhat lavish lifestyle" while running an elaborate 7-year fraud scheme that included chiropractors, attorneys, clinic owners and tow-truck drivers.
Prosecutors said the 41-year-old owned and drove several Bentley cars, bought expensive jewelry for himself and his wife, and splurged on more than $80,000 worth of designer bags. He also appeared to have transferred money to relatives, trusts and an asset production firm, the Sun Sentinel reported.
Filenger was sentenced Thursday to 6 ½ years in federal prison after pleading guilty to one count of racketeering conspiracy.
Prosecutors said Filenger started the crime ring out of several South Florida chiropractic clinics that he and his co-conspirator Andrew Rubinstein owned or controlled, the Sun Sentinel reported.
The fraud involved paying kickbacks of $1,500 to $2,000 – per patient – to tow truck drivers and body shop workers who illegally steered accident victims to the chiropractic clinics.
Some of the "patients" were then steered to a group of attorneys who told them they might be able to receive compensation from the insurance companies by filing insurance claims or lawsuits.
The patients were also required to attend multiple visits, sometimes 15 or more, while clinic workers documented exaggerated pain levels that were quickly billed to insurance providers for the maximum $10,000 allowed for rapid emergency treatment under Florida law.
The FBI raided Filenger's business in 2015, but he didn't stop the scheme until he was arrested in October.
Prosecutors said investigators wiretapped Filenger and recorded him issuing orders and advising his co-conspirators, who operated mostly in Broward, Palm Beach and Miami-Dade counties.
The fraud raked in more than $23 million from 10 auto insurance companies between 2010 and 2018, investigators said.
As part of his sentence, Filenger will pay restitution, but the amount owned has not been finalized.
During his sentencing, Filenger's attorney emphasized that he was contrite and was trying to make amends. However, U.S. District Judge Beth Bloom was unmoved.
"There appears to be remorse for your actions, although, in this case, the remorse was after you were caught," she said, according to the Sun Sentinel.