Retiring officer forced to raise funds to buy his K-9 partner at auction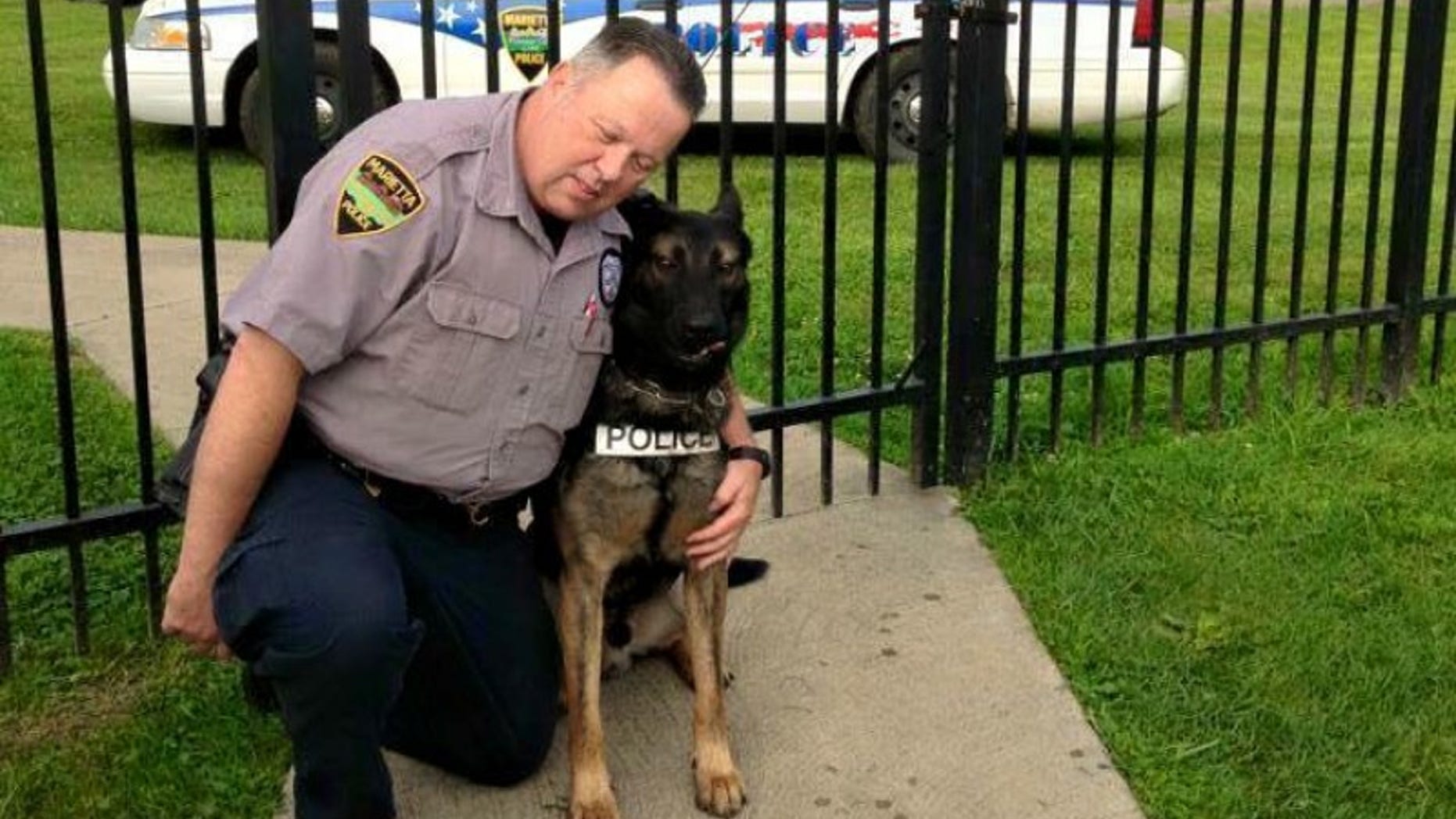 A just-retired Ohio police officer who sought to purchase his K-9 partner of four years from the city of Marietta received an unexpected reply: You're barking up the wrong tree.
"I had the money for the dog and was ready to hand it to the chief of police, and the chief of police said he couldn't take it," Matthew Hickey told WCMH.
At issue is a state code. Officers can purchase their K-9 partners for $1 when the dog retires. But, in this case, Hickey is retiring, not Ajax. That creates a sticky situation, because the code also says a cop who leaves the force while the animal "assigned to the officer is still fit for duty forfeits the right to purchase the animal under this section."
But there may be a way for Hickey and Ajax to stay together.
The city is putting Ajax up for auction next week, and Hickey is raising funds on gofundme.com in an attempt to be the winning bidder. Marietta officials said only an active or retired officer or a trainer of K-9 cops can bid on Ajax, according to WCMH.
"There is a bond between us and it's very special and I would hate to lose my buddy," Hickey told WTAP.
Hickey's gofundme page has already far exceeded his $3,500 goal. In three days, he's gotten $62,645 in donations from more than 2,600 people. Hickey said any money left over after the auction will be donated to a K-9 charity that buys bulletproof vests for dogs.