Retired police chief in New Jersey accused of hate crime, excessive force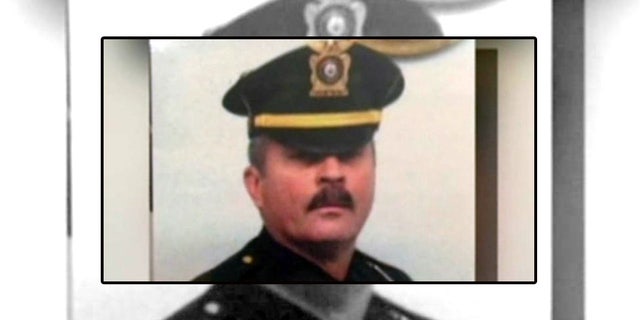 A former New Jersey police chief was arrested for a hate crime after using excessive force against an 18-year-old black man, Fox 29 reported.
Frank Nucera, a 60-year-old retired Bordentown Township police chief, has a history of using racial slurs and police dogs to intimidate African-Americans, according to prosecutors.
In September 2016, Nucera's racial aggression allegedly resulted in assault when he approached a handcuffed young man who was being escorted from a hotel by two officers. According to criminal records, Nucera, who is white, violently slammed the man's head into a metal door jam, while yelling racial slurs and derogatory remarks.
The incident was reported by a fellow police officer, who reportedly was appalled by the chief's racist behavior and excessive use of force.
DELAWARE MAN CHARGED WITH HATE CRIME FOR THREATS TO NEIGHBOR
Acting U.S. Attorney William E. Fitzpatrick said that the assault was driven by "racial hatred."
"Chief Nucera harbored an intense, senseless, irrational and bigoted view toward African-Americans," Fitzpatrick said, citing a criminal complaint that states he once likened black people to the Islamic State terrorist group.
Prosecutors also discovered that Nucera's fellow officers secretly had been recording his racist comments over the course of a year.
In one recording, Nucera reportedly said that he was "tired of them [African-Americans]" and "it's getting to the point where I could shoot one."
Prosecutors said that Nucera's hostility toward African-Americans was very alarming and that some of his remarks contained "extremely offensive racist comments."
Nucera, who also had served as a township administrator, retired in January, while under FBI investigation. He since has been charged with hate crimes and violating civil rights.
Bordentown is a predominantly white town of about 11,000 a few miles from New Jersey's majority African-American capital city of Trenton.
The Associated Press contributed to this report.