Retired Phoenix Bishop Thomas O'Brien dies at 82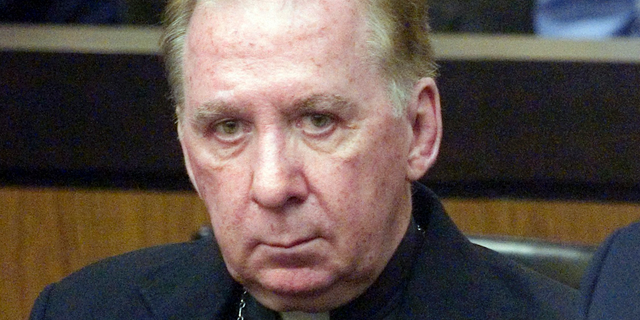 NEWYou can now listen to Fox News articles!
PHOENIX – Retired Bishop Thomas J. O'Brien, who served the Roman Catholic Diocese of Phoenix for more than 20 years before stepping down following a sexual-abuse scandal involving suspected pedophile priests, died Sunday. He was 82.
A statement from the diocese said O'Brien died from "ongoing health complications related to Parkinson's disease."
O'Brien served as bishop of the diocese in Arizona's most populous city from 1982 to 2003.
An investigation by local prosecutors in 2002 revealed O'Brien had protected suspected pedophile priests.
He was granted immunity from prosecution after signing a document admitting his part in cover-ups of alleged sexual misconduct by diocesan priests.
O'Brien resigned as bishop after he was arrested in the death of a pedestrian in a June 2003 hit-and-run accident.
He was convicted of leaving the scene of a fatal accident and sentenced to four years of probation and 1,000 hours of community service.
Phoenix City Councilman Michael Nowakowski said in a statement that "as his director of Hispanic Ministry for eight years, I witnessed his advocacy for the Hispanic community that ensured ministries and services for the Spanish speaking. His gentle spirit will be missed."
O'Brien was ordained for the Diocese of Tucson, Arizona, in 1961 and served as an associate pastor at Immaculate Conception Church in Douglas.
He was transferred to territory that would later become the Diocese of Phoenix in 1964, was named pastor of St. Catherine Church in Phoenix in 1979 and served as vicar general for the diocese before being appointed the third Bishop of Phoenix by Pope John Paul II in November 1981.
O'Brien played host to the pope's 1987 visit to Phoenix that was capped by an outdoor Mass at Tempe's Sun Devil Stadium and also met with Mother Teresa when she visited Phoenix in 1989.
Funeral plans weren't immediately available Sunday.