Retailers Hope Black Friday Shoppers Spend More This Year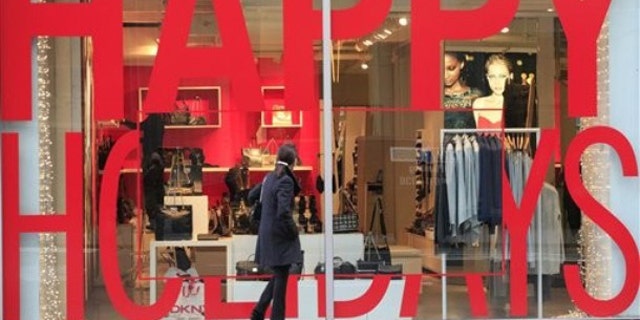 NEW YORK — After two Christmas seasons of pushing socks, pajamas and other basics as gifts, retailers are betting that Americans are ready to give a little more this year.
The flashy sweater is replacing the basic winter coat, jewelry is starting to sparkle again, and the gift card for gasoline is being trumped by the gift card at the mall. Black Friday displays are being loaded with fancier laptops, bigger TVs and deluxe gym sets, though stores acknowledge shoppers will buy only if it's a good deal.
The cautious optimism comes as more Americans are feeling more secure financially and spending a bit more on nonessentials.
Still, there are nearly 15 million unemployed, and concerns about job security still cloud consumer confidence. Spending is picking up but has not returned to pre-recession levels.
Patti and Bob Marucci of Sewell, N.J., are preparing to spend more, though their finances haven't changed that much.
"I was able to not touch my Christmas club money, I guess you could say," Patti Marucci said. The couple, both in their 40s, was looking at $400 TVs at a Wal-Mart store in Deptford, N.J., on Tuesday.
Spending on discretionary items like clothing and home furnishings fell to 61 percent of total dollars spent last year. That should rise to 63 percent this year, about the same as 2008, according to estimates by Craig Johnson, president of retail consultancy Customer Growth Partners. It was 65 percent during the credit-fueled binge from 2000 to 2005.
Given a $3.3 trillion retail market, excluding cars and gas, that extra two percentage point difference this year translates to an extra $60 billion up for grabs.
The fierce retail battle for a piece of that pie means big discounts for those who have money to spend.
Still, Americans are being purposeful and are expected to look for deals and stick to lists. In fact, shoppers are expected to keep paring down the number of gifts to 16.8 from 18.2 in 2009, according to Deloitte Research. But Deloitte also expects shoppers to spend more overall. That means presents this year should be a little nicer.
"Last year, people were giving toasters, and pots and pans," said Kathy Grannis, a spokeswoman at the National Retail Federation, the retail industry's trade group. "But now you'll see shoppers buying a little nicer gift . that set of candles or a nice set of hat, gloves and scarf."
Stores aim to draw in both those splurging a bit and those just getting by.
Deep discounts on high-end cameras, laptops and other gadgets are featured in major retailers' Black Friday ads alongside lower-priced boots, jeans and underwear.
Toys R Us and its Babies R Us chain are again offering discounted diapers for early morning shoppers. But they're also marketing higher-end products. Last year, it had the simple two-passenger swing set for $159.99. This year it's adding a bigger gym set on sale for $349.99, complete with a rock climbing wall.
Retailers had a solid start to November, fueled by early discounting. MasterCard Advisors' SpendingPulse, which tracks spending across all transactions including cash, reported spending increases in clothing (up 9.7 percent), luxury goods excluding jewelry (up 6.7 percent) and jewelry (up 8.1 percent) from Nov. 1 through Nov. 13 compared with a year ago.
Online spending, while just 10 percent of total holiday spending, has surged. More than $9 billion was spent online between Nov. 1 and 21, up 13 percent compared with the same days last year, according to research firm comScore.
Jewelry, vulnerable to cuts in discretionary spending, is starting to recover. Data from Coremetrics, an IBM company, shows that jewelry sales for Nov. 1-18 spiked 30 percent compared with all of November of 2009. In fact, Tiffany & Co. on Wednesday forecast a strong holiday season and raised its yearly earnings guidance well above expectations.
The improving sales have causing some research groups like ShopperTrak, a research firm, to upgrade its holiday growth forecast to 3.2 percent from 2.9 percent.
NRF expects a 2.3 percent increase in spending to $447.1 billion. That would fall short of the 10-year historic average of 2.5 percent, and it would still bring us back to 2006 levels, when holiday spending reached $444.7 billion, according to NRF calculations.
Also, a survey from the International Council of Shopping Centers and Goldman Sachs showed that shoppers are further behind their Christmas buying through last Sunday compared with the same time in both 2009 and 2008. Shoppers polled said they had completed 23 percent of their holiday buying through last Sunday; that's far below the 32.7 percent in 2009 and the 31.8 percent in 2008. That could be a sign of strong spending to come.
Nevertheless, "this is not pre-recession spending," said James Russo, vice president of global consumer insights at The Nielsen Co. "We are not there yet, but stores do have the attention of the shopper."