Rescue crews free Pennsylvania woman impaled by cemetery fence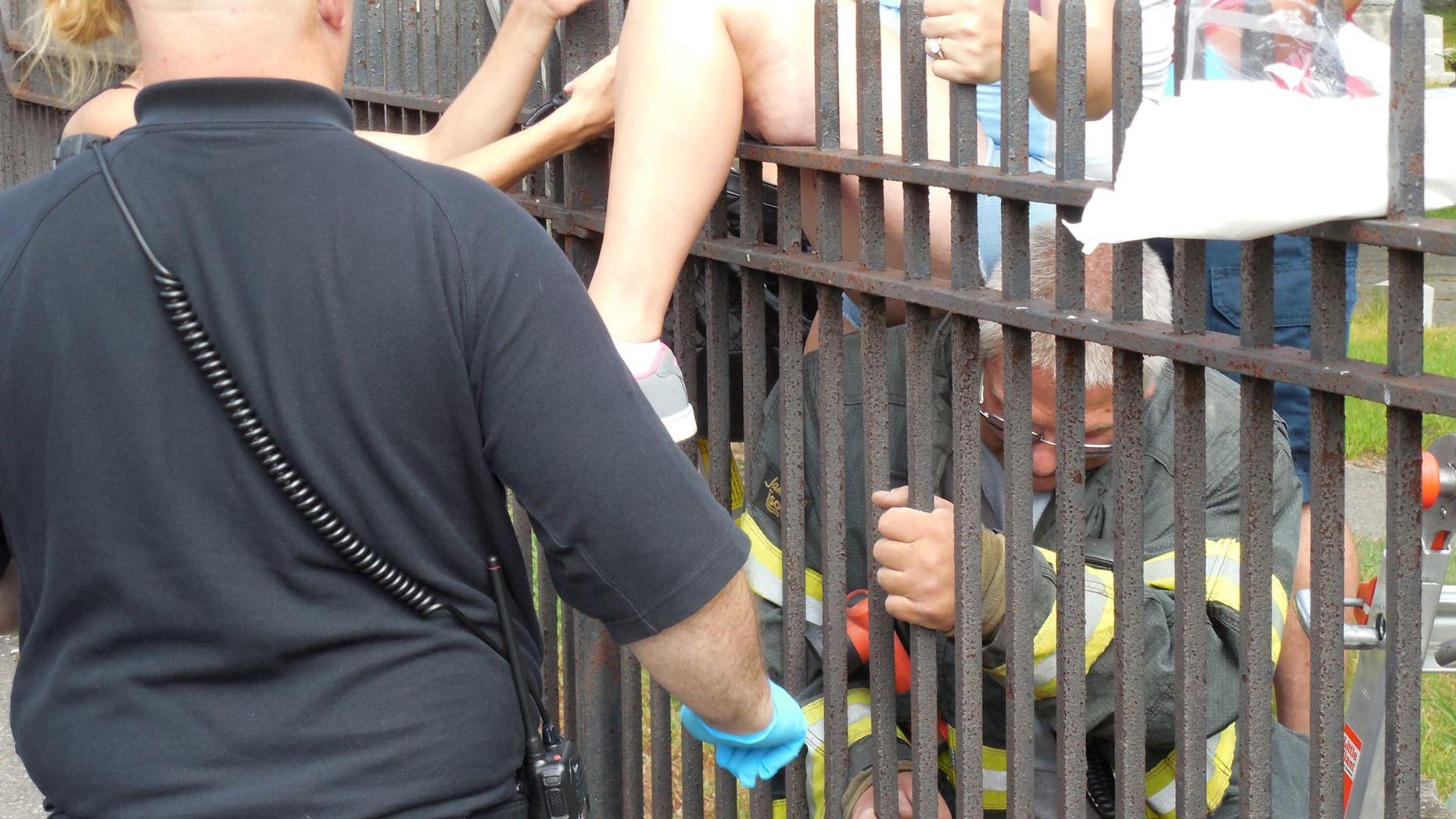 A Pennsylvania woman who told a witness she was running away from an alleged attacker was rescued after being impaled on a cemetery fence.
Emergency workers found the unidentified woman stuck on the five-foot-tall iron fence surrounding Vine Street Cemetery, in Hazleton, The Standard Speaker reported. One of the woman's legs was impaled on the fence, while the other was still inside the cemetery.
"We helped to hold her up because her other leg was getting numb," Dorothy Molion told The Standard Speaker.
"We were trying to keep her calm because if she panicked, it would have been worse," Molion told the news station. The woman reportedly told Molion and her husband that she was running away from someone who was beating her and had attempted to hurdle the fence.
Rescue crews reportedly worked for 30 minutes using power saws and a grinding tool to cut the section of the fence that the woman was stuck on. A towel was used to shield her from ensuing sparks.
"We removed a section of the fence and sent it with her the hospital. It was the only way to prevent her from bleeding to death if the spike cut through an artery," city fire Chief Brian Mandak told The Standard Speaker.
The victim was taken to LeHigh Valley Hospital-Hazleton for x-rays and surgery to remove the rest of the fence.
Police are investigating the incident and have not confirmed the woman's account of an alleged attacker.