Reporter arrested at Oklahoma graduation for alleged upskirt photographs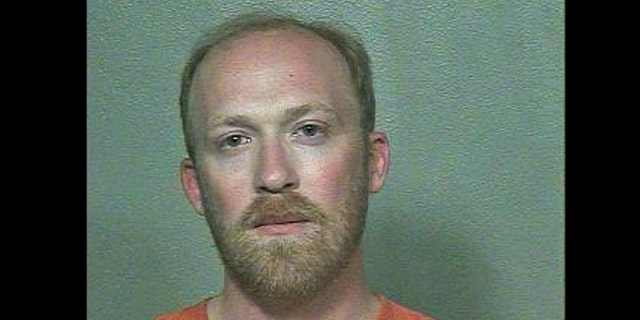 NEWYou can now listen to Fox News articles!
A reporter for an Oklahoma City newspaper has been arrested on assault and battery charges after several women at a gradation ceremony said he had repeatedly bumped into them and took pictures up their dresses.
Police arrested Nathaniel Campfield, a 31-year-old reporter for The Oklahoman, after receiving calls that a man was snapping lewd pictures at the Moore High School graduation, according to a report by FOX25.
Witnesses told police Campfield had been trying to delete images off his camera just before they arrived on the scene. When police spoke with Campfield, he said he was at the graduation on assignment for the newspaper.
Campfield then allowed an officer to look through his pictures on his camera, but the officer found that there were no pictures on it or an SD card in it. The reporter then told police he had left the memory card at home, FOX25 reports.
Authorities spoke to witnesses claiming they had seen Campfield bump into several women and girls, and saw him taking pictures up a young girl's dress.
According to FOX25, Campfield's supervisor at the newspaper confirmed he was on assignment at the Moore High School graduation that night. The Oklahoman released a statement later in the week saying they are aware of the arrest and are taking steps to address the issue internally.
The paper defended Campfield and vowed to continue monitoring the situation.
"Zeke Campfield has been a valuable, trusted member of our news staff for more than a year, so we are very surprised by the allegations in the police report," the statement read.
The city of Moore, Okla., suffered a direct hit by massive tornado on May 19 that killed 24 people, including 10 children. Roughly 1,200 homes were also destroyed.