Report of explicit kid images on military day care's iPads spurs FBI inquiry, but no criminal evidence has been found 'at this point'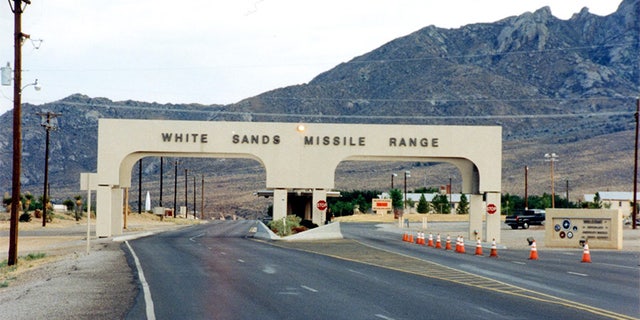 NEWYou can now listen to Fox News articles!
An official from an Army missile range in New Mexico confirmed this weekend that the FBI is investigating reports of alleged explicit images of children found on iPads belonging to the base's day care center, but said "at this point," there was no evidence uncovered that indicated a crime had occurred.
Col. Dave Brown, the garrison commander at White Sands Missile Range (WSMR), delivered the statement in a post on the base's Facebook page. He said the investigation is ongoing but so far, there have not been any arrests or charges, and no one has been fired from the Thomas J.P. Jones Child Development Center.
News of an investigation first surfaced when KRQE News 13 reported in December that the FBI was working to obtain access to the day care center's iCloud account after employees reportedly found explicit photos of children on iPads over the summer. The images were reportedly later deleted, the outlet said.
The news report eventually made its way to relatives of young day care center attendees, which led to WSMR issuing a statement on their Facebook Thursday, acknowledging an investigation.
Brown said in his weekend post that the FBI was called after he issued "a commander's inquiry" in December "to look into the business practices within our child development center."
During this, Brown said officials were told of the reported images and notified WSMR's director of emergency services, who called the Army's Critical Investigation Command. The FBI ultimately took control of the case, he said.
"The FBI began to look into whether there were any photos or videos of criminal nature on the cdc iPads. They found none," Brown said. "They also checked the iCloud and found no pictures of a criminal nature there as well."
Brown noted that he's spoken to investigators, who told him that "no children at our child development center are at risk."
"No children have been hurt. And no children are in an unsafe condition," he said.
Brown held a town hall meeting Friday evening to discuss the investigation, where he said he was met with frustrated and upset parents, who felt they should've been better notified of the investigation. The delay or lack of information was reportedly due to an effort by law enforcement officials, in conjunction with military officials, to err "on the side of caution" with information and only share when asked, Brown said.
But moving forward, he said they plan to do a better job at keeping people informed.
He concluded the post by saying that the investigation was ongoing and it was unclear how long it would take. But in the meantime, all iPads had been removed from the day care center. He also stressed again that "no evidence of a crime" had been found so far and that the children were "not at risk or in an unsafe situation."
"White Sands' children's safety and welfare are my number one priority and they will always remain that way," Brown said.