Remains of missing woman found after California flood, officials say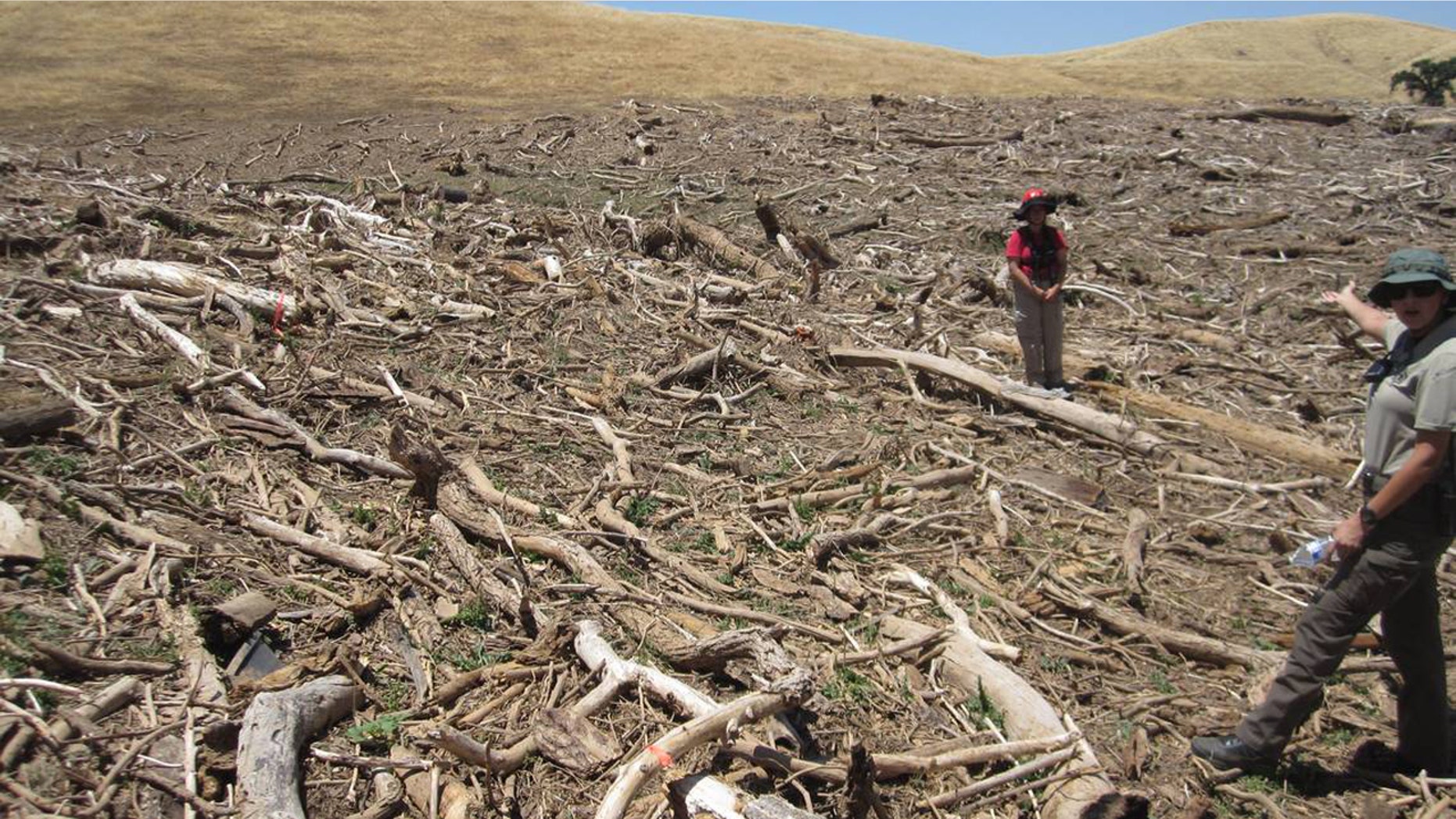 Human bones found near a Central California reservoir are those of an elderly woman who went missing during massive flooding three months ago, authorities confirmed Thursday.
Dental records confirmed that the remains are those of Carol Brown, 72, of Catheys Valley, about a three-hour drive southeast of San Francisco, the Mariposa County Sheriff's Office reported.
Brown had left her home in the rural area March 22 to check on some horses during heavy rain and flooding.
More than 70 people had been continuously searching for her, officials said. Rescue crews found her remains last weekend, the Fresno Bee reported. Cadaver dogs helped the crews find the remains near the Bear Reservoir, about 9 miles downstream from where she disappeared.
Her utility vehicle was later found on its side in a small creek that because of rain had become a fast-moving river up to 10 feet deep.
"While this is a tragic event, we are thankful we were able to locate her and help her family find closure," the Mariposa County Sheriff's Office said in a release.
CALIFORNIA MUDSLIDES DEATH TOLL RISES AFTER WOMAN'S BODY IS FOUND
Meanwhile, John Honesto, a second person who went missing during the flood, has not been found, the Bee reported.
Honesto's vehicle was found destroyed in a stream near a local highway, the Tuolumne County Sheriff's Office said.
The Associated Press contributed to this report.