Reenactment of conquistador reclaiming Santa Fe will end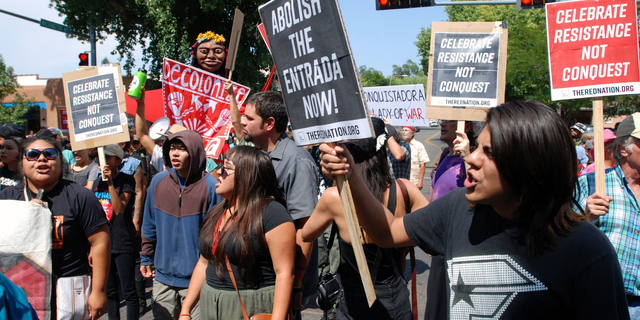 SANTA FE, N.M. – An annual reenactment of a 17th-century Spanish conquistador reclaiming Santa Fe from Native Americans after an uprising will no longer take place.
The Santa Fe New Mexican reports organizers of the annual Fiesta de Santa Fe agreed to discontinue the event known as the Entrada after months of closed-door discussions about how to resolve a growing discord.
The event was performed each autumn on the Santa Fe Plaza during the annual Fiesta de Santa Fe and had become a symbol of colonialism for some Native Americans, as well as a painful reminder of New Mexico's bloody past.
In recent years, it has drawn protest from Native American activists.
The pageant depicted the re-entry of conquistador Don Diego de Vargas into Santa Fe after the Pueblo Revolt of 1680.
___
Information from: The Santa Fe New Mexican, http://www.santafenewmexican.com