Red light camera companies in Arizona violating private eye law, say officials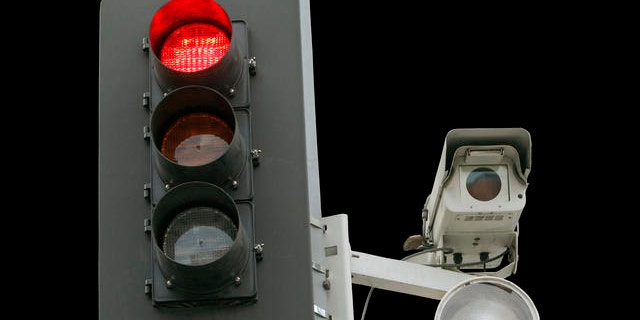 NEWYou can now listen to Fox News articles!
Companies that operate ticket-generating red light cameras in Arizona may have to take an unusual step if they want to stay in business in the Grand Canyon State - register employees as private investigators.
The camera companies, popular with revenue-seeking local governments but hated by motorists, are violating a state law that allows only police and licensed private investigators to use cameras to gather evidence for use in legal proceedings, officials said. There are exemptions to the law, but none that would cover the camera companies.
"The private investigator licensing statutes specifically exempt 11 categories of persons from its licensing requirements," reads part of an opinion issued by state Attorney General Mark Brnovich and provided to FoxNews.com. "Photo enforcement system contractors, however, are not identified in the list of persons exempted from the private investigator licensing requirements."
"This would give us a lot more power then we have now. Our abilities were never about policing. That's something we don't do now."
Exempt from the licensing rule are government employees, attorneys, collection agencies, and news media to name a few.
"Moving forward, third-party photo radar contractors will need to take the necessary steps to comply with the private investigator licensing statutes or seek an exemption from the legislature," Brnovich told FoxNews.com.
The development is just the latest in the ongoing debate on the use of red-light and traffic cameras around the nation.
Supporters contend they reduce serious accidents and discourage unsafe driving, but critics have questioned the cameras' constitutionality and whether revenue or public safety is the impetus.
The number of state and local governments using cameras to nab motorists who run stoplights has fallen about 6 percent - to 508 - since 2012, according to the Insurance Institute for Highway Safety.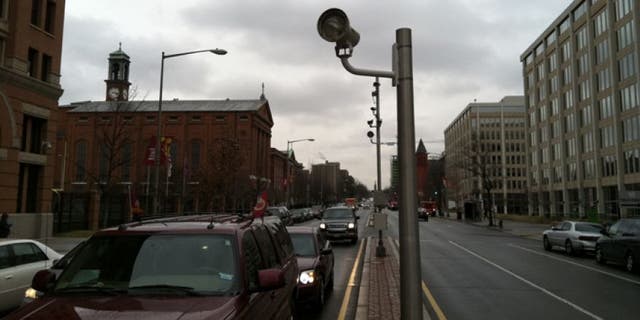 Seven states prohibit use of red-light cameras to issue citations to drivers, according to the National Conference of State Legislatures, and several more, including Ohio and Florida, have been weighing prohibitions.
Red light camera programs are typically operated by private companies that provides the equipment to municipalities and in some caases even send out the tickets, all for a cut of the revenue collected.
Throughout the U.S. and even around the world, angry motorists have vandalized the cameras. The comapnies have also been accused of reducing the yellow light time in orderto catch more drivers.

But some within the beleaguered industry found the Arizona ruling that employees of red light camera operators must register as private investigators curious.
"Is this really what the legislation wants?" said one industry executive who spoke to FoxNews.com on the condition of anonymity. "This would give us a lot more power then we have now. Our abilities were never about policing. That's something we don't do now."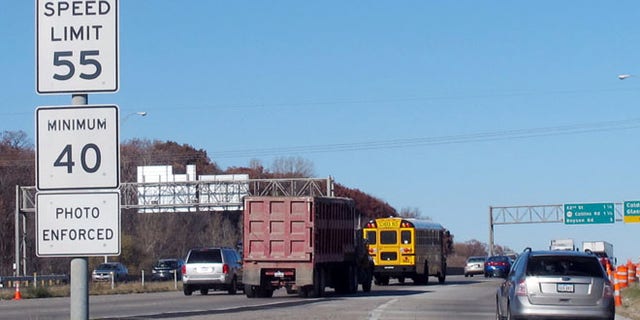 Two of the companies that operate in Arizona, American Traffic Solutions and Redflex Traffic Systems, issued statements saying they will comply with the law.
"Since its formation, Redflex has, consistent with Arizona law, contracted with governmental entities throughout the state to provide its photo enforcement services," read a statement provided to Foxnews.com. "The interpretation of Arizona law in the opinion of the Attorney General departs from prior interpretation of the same law and is contrary to the interpretation of every other state that has interpreted similar laws. Redflex is in the process of reviewing this new and different interpretation of the law. Redflex intends to continue to provide its photo enforcement services consistent with applicable law."
Officials for ATG say that they will comply as well.
"For nearly 30 years our company has operated in the state of Arizona," read a statement from the company. "If private investigator licenses are ultimately required by law then we will most certainly comply."