Rare bright orange lobster caught off Maine coast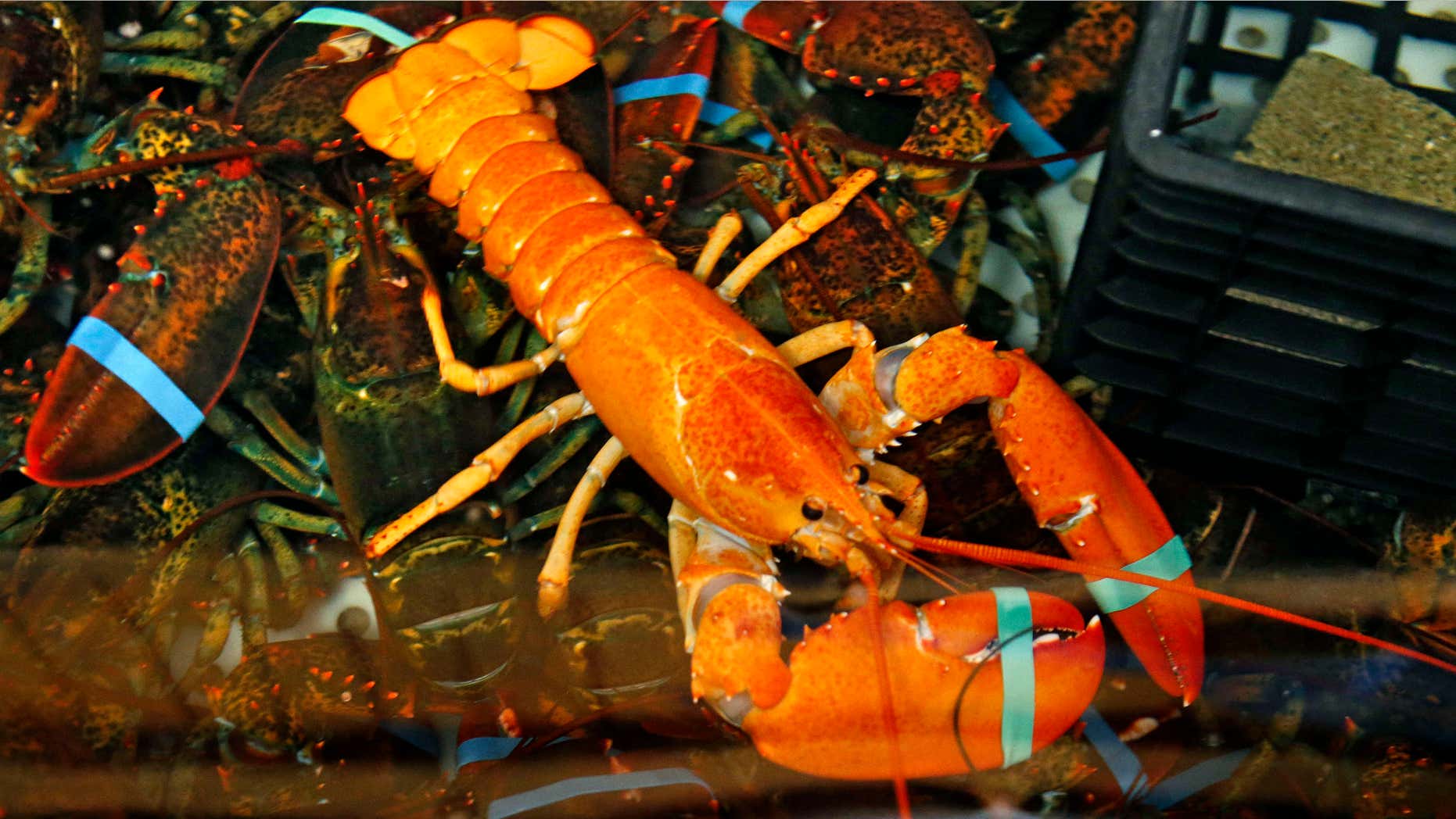 A Maine lobsterman caught a rare bright orange lobster Wednesday, the second time he has pulled an odd-looking crustacean from state waters.
Bill Coppersmith, of Windham, told the Portland Press Herald he was out on the Gulf of Maine when he caught the orange lobster. Coppersmith also caught a white lobster in 1997, a one-in-100 million catch.
Robert Bayer, executive director of The Lobster Institute at the University of Maine, said the odds of catching an orange lobster are one in several million.
Coppersmith has named the orange lobster "Captain Eli," after his 4-year-old grandson. It will be kept at the Fishermens Catch, a restaurant and seafood market in Raymond, for about a month and then it will be released.
The rare crustacean was not the only oddity caught in Maine this month.
A rare-split colored lobster was caught on July 7. The unusual lobster was brought to Pine Point's Fisherman Co-op in Scarborough. This lobster's body was brown but its tail was split orange and brown. One claw was orange and the other was brown as well.
A split-colored lobster is a one-in-50 million catch.
The Associated Press contributed to this report.