Rape sentence of 1,503 years a contrast to controversial Montana case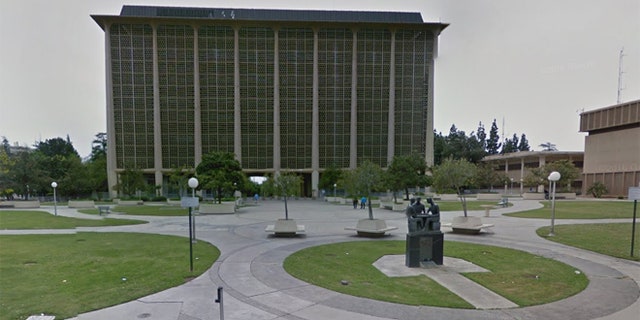 A judge in Fresno, Calif., sentenced a man who raped his teenage daughter over a four-year period to 1,503 years in prison -- marking a sharp contrast to the 60-day sentence a Montana judge handed down for incest.
PETITION: IMPEACH JUDGE WHO ISSUED 60-DAY INCEST SENTENCE
The 41-year-old California man was sentenced Friday to the longest-known prison sentence in Fresno Superior Court history, the Fresno Bee reported.
The Associated Press is not naming the man because it could identify his daughter. The AP does not name victims of sexual abuse.
The judge in Montana handed down a 30-year suspended sentence after the man admitted he raped his 12-year-old daughter. The judge ordered the man to spend 60 days in jail, giving him credit for 17 days already served.
Montana law allows judges to dole out less sentences of less than 25 years if an evaluator determines that ordering sex offender treatment outside prison would rehabilitate the offender and protect the victim and society. A commission studying Montana's sentencing laws is recommending the legislature eliminate the loophole that allowed for the lesser punishment in this case.
ROLLING STONE REPORTER ADMITS ERRORS IN RETRACTED GANG RAPE STORY
The California judge, Edward Sarkisian Jr., told the man he is a "serious danger to society" and noted that he had never shown remorse and has blamed his daughter for his predicament.
The man's daughter was first sexually abused by a family friend but instead of protecting her, he turned her into "a piece of property," prosecutor Nicole Galstan said.
The victim was raped two to three times a week from May 2009 to May 2013, when the girl got the courage to leave him, Galstan said.
A jury in September found him guilty of 186 felony counts of sexual assault, including dozens of counts of rape of a minor.
"When my father abused me, I was young. I had no power, no voice. I was defenseless," said the daughter, who now is 23 years old. She also told the judge that her father never has shown remorse for her pain and suffering.
The man turned down two plea deals. Before his preliminary hearing, if he had admitted his guilt, prosecutors would have recommended 13 years in prison. He rejected the offer. Then before his trial, he was offered 22 years in prison if he admitted his guilt. He declined that offer, saying he should be released from jail for the time he already had served, Sarkisian said before announcing the sentence.
"He ruined her teenage years and made her feel like it was her fault," Galstan said in arguing for the maximum sentence.
The Associated Press contributed to this report.