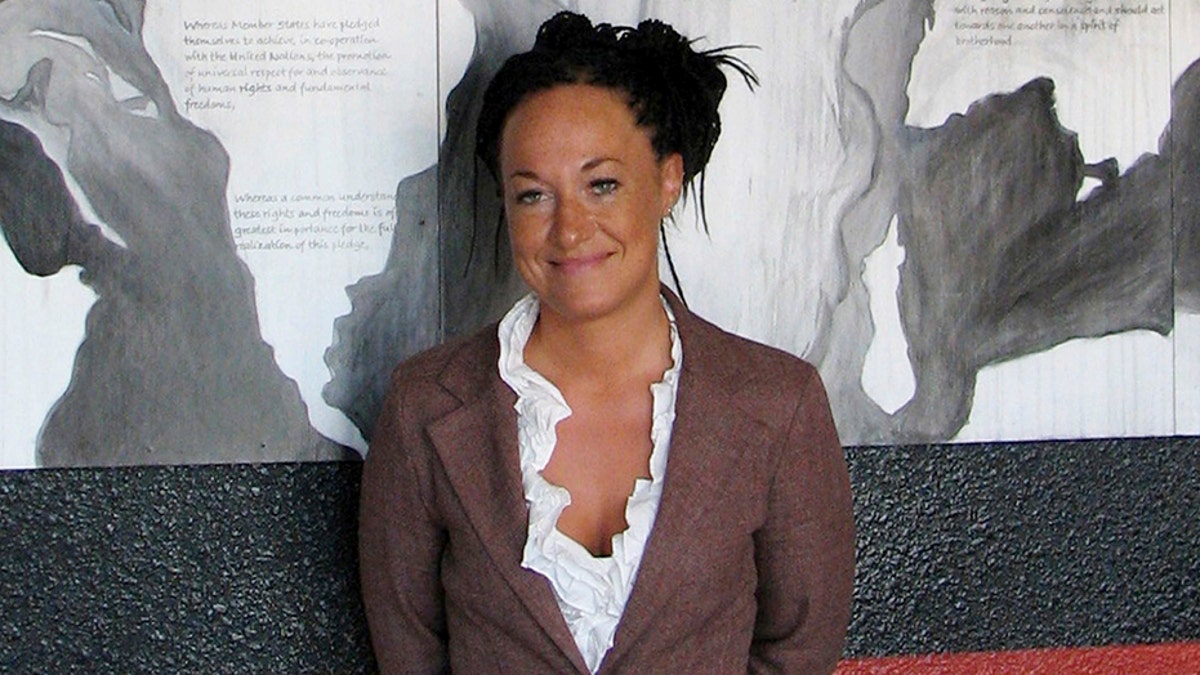 Rachel Dolezal, the former NAACP chapter leader who resigned after her parents revealed she's not African-American, is facing a felony theft charge in Washington state after she allegedly made false statements to secure nearly $9,000 in food and childcare assistance.
The charges against Dolezal, who changed her name to Nkechi Diallo in October 2016, were first reported by KHQ-TV.
According to court documents, investigators with Washington state's Department of Social and Health Services (DSHS) started looking into Dolezal's finances in March 2017 after the publication of her autobiography, "In Full Color: Finding My Place in a Black and White World."
RACHEL DOLEZAL'S NETFLIX DOCUMENTARY SPARKS MAJOR BACKLASH ON SOCIAL MEDIA
DSHS investigator Kyle Bunge said Dolezal had claimed that "her only source of income was $300.00 per month in gifts from friends." However, the department found that she had deposited nearly $84,000 in her bank account between August 2015 and September 2017 without reporting it.
According to the investigation, the money came from sales of Dolezal's autobiography as well as "the sale of her art, soaps, and handmade dolls."
Authorities say Dolezal illegally received $8,747 in food assistance and $100 in child care assistance from August 2015 through November 2017.
Dolezal did report a "change of circumstance" to the state agency, saying she did a one-time job in October 2017 worth $20,000, court documents said. The DSHS report says Dolezal told investigators in April that she had "fully disclosed her information" and declined to answer further questions.
Dolezal is also charged with perjury and making false verification for public assistance.
Dolezal resigned as head of the Spokane NAACP chapter in June 2015 after her parents told local media that she had been born white and was merely posing as a black activist. She also was fired from a police ombudsman commission and lost her job teaching African studies at Eastern Washington University.
RACHEL DOLEZAL BRAGS ABOUT SUCCESSFUL HAIR SALON ON INSTAGRAM
In 2017, Dolezal told The Associated Press that she still identifies as black, despite being "Caucasian biologically."
"People didn't seem able to consider that maybe both were true," she said at the time. "OK, I was born to white parents, but maybe I had an authentic black identity."
In addition to her autobiography, Dolezal was the subject of a Netflix documentary, "The Rachel Divide," that premiered at New York's Tribeca Film Festival last month. Fox News recently reported that Dolezal has taken to Instagram to show the apparent success of her in-house hair salon business.
The Associated Press contributed to this report.