Quadruple amputee offers message of hope to Sgt. Travis Mills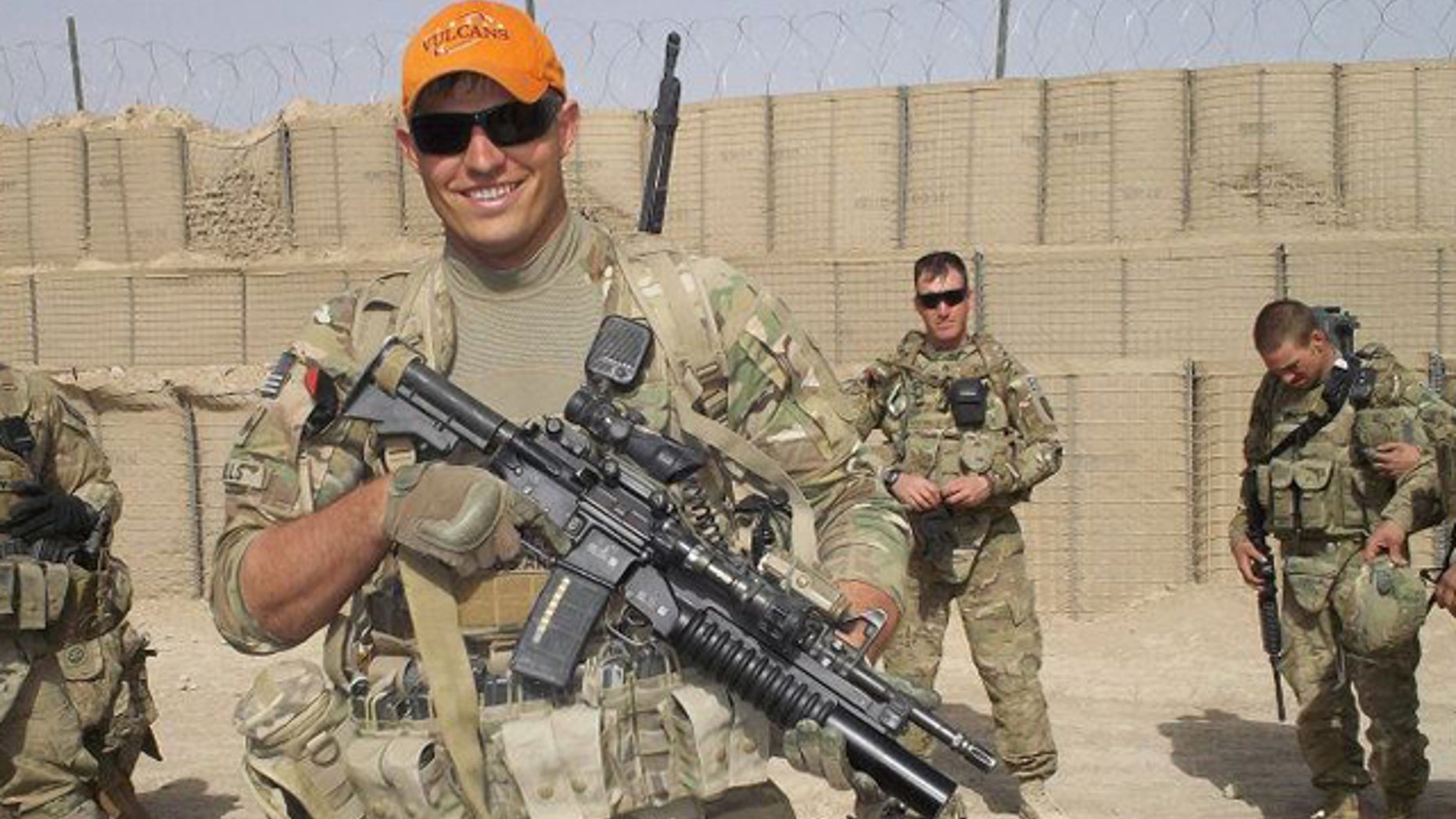 No one knows the daunting ordeal that awaits Army Staff Sgt. Travis Mills, who lost all four limbs to an IED in Afghanistan earlier this month, better than Marine Cpl. Todd Nicely.
With that in mind, Nicely, who lost his limbs during his second tour in Afghanistan in 2010, reached out to relatives of Sgt. Travis Mills on Tuesday to convey a message of hope.
"You've got to keep a positive attitude because if you don't, you're not going be motivated to do therapy," Nicely told FoxNews.com. "A positive attitude is pretty much a must do, that's the number one key to get your therapy started."
Mills, 25, remains at Walter Reed Medical Center, where he underwent surgery on Friday to clean his wounds, family friend David Pratt told FoxNews.com. Mills was injured April 10 when he stepped on an IED while serving with the 82nd Airborne in Afghanistan as part of Operation Enduring Freedom.
[pullquote]
Nicely, 28, said he reached out to Mills' family immediately after learning of the Michigan native's injuries. He told Mills' mother-in-law that he's ready to speak with Mills whenever he's ready.
"I'd just let him know that there's life outside of the hospital bed," Nicely told FoxNews.com. "To keep a good spirit about, that's always a positive and that, you know, it's going to get better."
Nicely said Mills must ready himself for untold hours of "very extensive" therapy and expect up to 4 months of practice before becoming acclimated to prosthetic limbs
"You're going to have to learn everything again," Nicely said. "Missing all four [limbs] is a unique situation and it's definitely a challenge, but it's something you're going to have to be up for if you're going to continue living life."
For Nicely, the most difficult aspect of his injuries was adapting to life without hands.
"Things get frustrating, but eventually you learn little tricks and everything becomes possible," he said. "You learn that everything around you becomes an instrument. Everything's almost like a third hand, that's what I've come to learn."
Nicely said his home – which is currently being finished by the Stephen Siller Tunnel to Towers and Gary Sinise foundations in Lake Ozark, Mo. – is being adapted to meet his every need. It's now in its "finishing stages," Nicely said, with an elevator currently being outfitted in the home where he'll live with his wife Crystal.
"It's being adapted to where I can use everything in my wheelchair," he said. "Everything is put at eye level."
John Hodge, director of operations for the Stephen Siller Tunnel to Towers Foundation, told FoxNews.com on Tuesday that the organization has offered to build Mills a home when he is discharged from Walter Reed, which is expected in about six months. The Tunnel to Towers and Gary Sinise foundations are teaming up to build 11 specially-adapted smarthomes for veterans who lost their limbs in the line of duty. Groundbreaking events for three homes will be held in May, including units for Marine Cpl. Juan Dominguez and Pfc. Kyle Hockenberry in Temecula, Calif., and Jefferson City, Mo., respectively.
Mills, meanwhile, was in "really good spirits" prior to his surgery early Friday, Pratt told FoxNews.com. He told his father prior to the procedure that he'd like to get a 2007 Chevrolet Tahoe once he's out of the hospital. He'd also like to get a double-decked pontoon boat, Pratt said.
"That's just Travis being Travis," Pratt said. "He comes up with goofy stuff sometimes. He's thinking about the future, 'When I get out of here, what can I do?'"
Click here for more information about Mills' story and how to help.