Putnam County, Georgia: Reward upped to $60G in hunt for escaped inmates accused of killing guards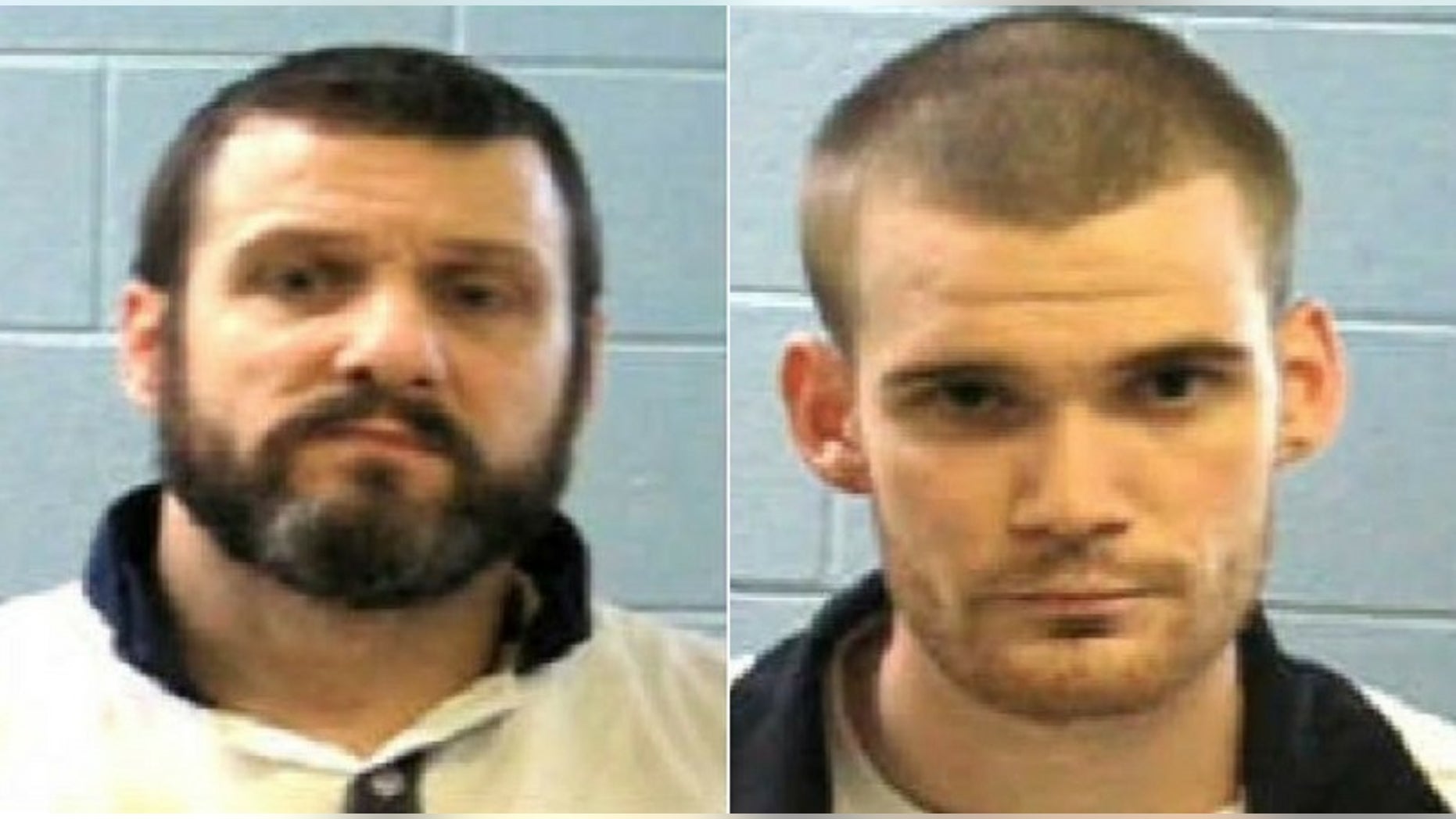 Authorities in Georgia announced Tuesday that they were offering a $60,000 reward for information leading to the recapture of two escaped inmates suspected of shooting and killing two prison guards on a transport bus.
Investigators say Donnie Russell Rowe, 43, and Ricky Dubose, 24, overpowered the guards at around 6:45 a.m. Tuesday, as 33 inmates were being driven between prisons. One of the pair shot and killed both guards before they carjacked a driver who happened to pull up behind the bus as it stopped on a rural highway, said Putnam County Sheriff Howard Sills.
"We are still desperately looking for these two individuals. They are armed with 9 mm pistols that were taken from these correctional officers. They are dangerous beyond description. If anyone sees them or comes into contact, they need to call 911 immediately," the sheriff said.
Sills was emotional as he described the scene.
"I saw two brutally murdered corrections officers, that's what I saw," he said. "I have their blood on my shoes."
How the inmates managed to reach and overpower the guards remains under investigation, Sills said.
"They were inside the caged area of the bus," he said. "How they got through the locks and things up to that area I do not know."
Protocol is to have two armed corrections officers on the bus, but the officers don't wear bullet-proof vests during transfers, Corrections Commissioner Greg Dozier said.
"We lost two of our fellow officers, two of our kin. We see our officers as our family," Dozier said.
The inmates on the bus were being moved from a state prison in Hancock County to a diagnostics center in Jackson, where their next placement was to be determined, Dozier said, adding that inmates do not know their transfer dates ahead of time.
Fox 5 Atlanta reported that the inmates had been spotted in the town of Madison, where local police say they broke into a house and changed out of their white prison uniforms, which they reportedly left at the scene before fleeing.
Rowe, whose nickname is "Whiskey," was convicted of armed robbery and is in prison for life without parole. Dubose was also convicted of armed robbery. Rowe has been in prison since June 2002. Dubose has been in prison since July 2015. Dubose was allegedly a member of the Ghostface Gangsters, a white supremacy street gang, according to WXIA.
Georgia Gov. Nathan Deal urged the public to be "vigilant and cautious" as the inmates remain at large. He also offered his condolences to the families of Monica and Billue.
"The selflessness and courage of these two brave souls will not be forgotten, nor will their sacrifice and service. Sandra and I mourn alongside their families and communities, and we offer our deepest sympathies to their loved ones," Deal said in the statement.
"Our heartbreak is matched only in our resolve to bring their murderers to justice. No effort will be spared in pursuit of the killers, and no state resources required in this endeavor will be spared."
U.S. Deputy Attorney General Rod Rosenstein has condemned the killings and said during a testimony before a Senate budget panel in Washington Tuesday morning that federal resources are being committed to help catch the fugitives.
"An attack on any American law enforcement officer is an attack on every American law enforcement officer and the principles we all believe in," Rosenstein said.
Monica was 42 and leaves behind a wife, while Billue was 58 and is survived by his father and siblings. The officers' families are "dealing with it the best they can at this point," Dozier said.
The Associated Press contributed to this report.