Puppy playtime for stress relief at University of Southern Mississippi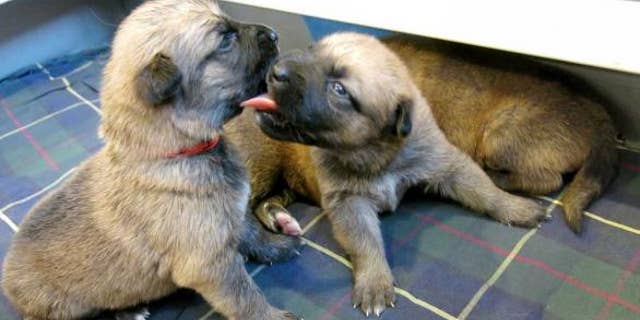 HATTIESBURG, Miss. – Students doggedly studying for finals have the opportunity to relieve stress through puppy playtime at the University of Southern Mississippi this week.
The Hattiesburg American reports that the Southern Miss Honors College has partnered with Southern Pines Animal Shelter to offer the puppy therapy event. About 25 students participated Monday.
The event, held at Honor House, is open to any student who may need a little pick-me-up.
Brittany Curtzwiler of Southern Pines Animal Shelter helps students relieve some stress during finals week, and it helps the puppies become social and energetic.
One of the first puppy therapy events was held last year at the Honor House and has since expanded. It's now around midterms and other times throughout the semester.