Pulse nightclub trial for Noor Salman: What to know about the Orlando shooter's widow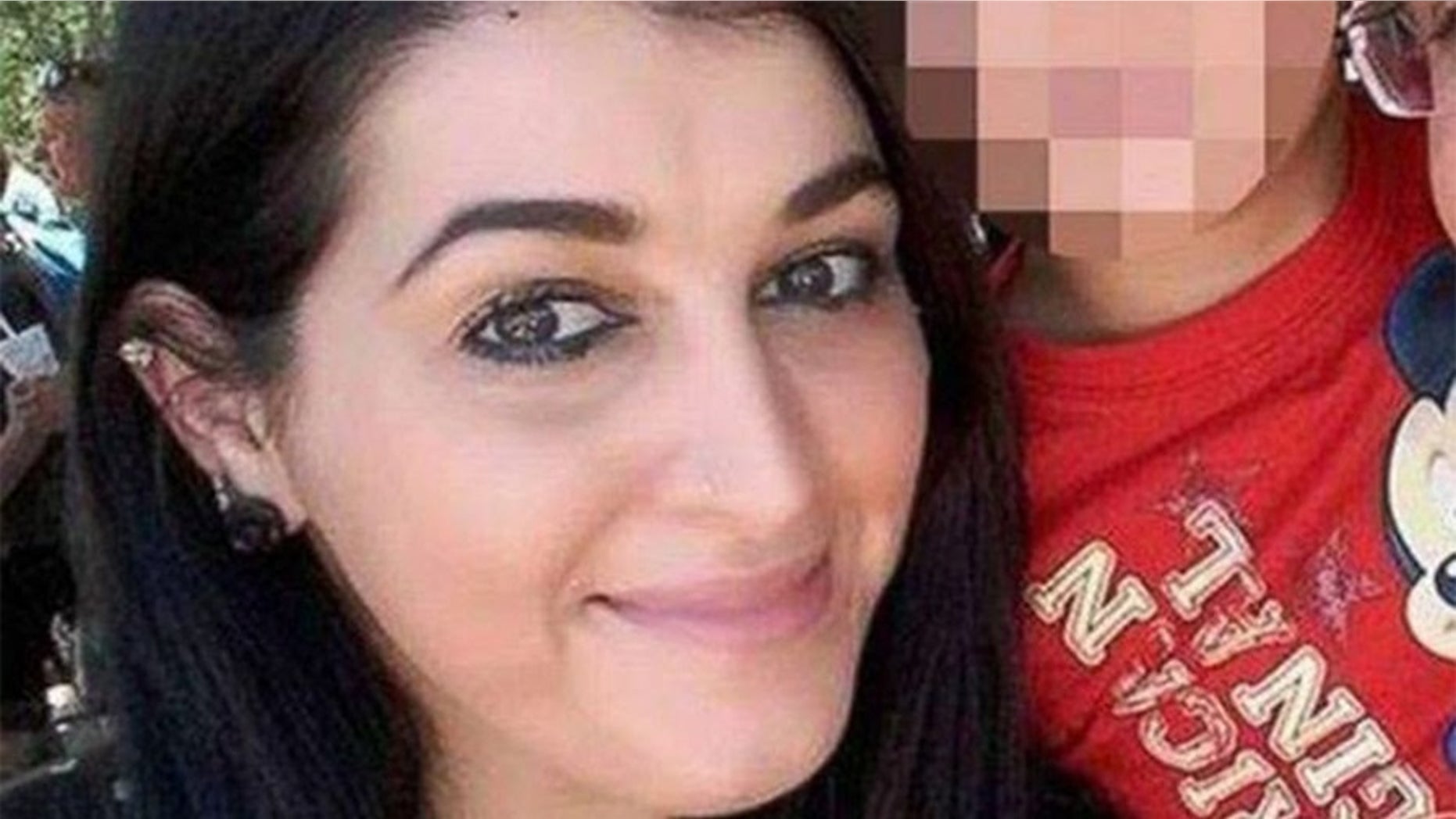 At one point, it was the deadliest mass shooting in modern U.S. history. Two years after 49 people were massacred inside a crowded nightclub in Orlando, the wife of the gunman responsible was put on trial -- with families of the victims looking for justice.
Omar Mateen opened fire with a Sig Saur semi-automatic rifle on June 12, 2016, killing dozens of people before he was fatally shot hours later by police. The trial of his widow, Noor Salman, was the only criminal prosecution for the incident.
Testimony began on March 14. After deliberating for three days, the jury announced on March 30 that Salman was found not guilty of obstruction and providing material support to a terrorist organization.
In light of the verdict, here's what you need to know.
What was she being accused of?
Salman pleaded not guilty to charges of aiding and abetting Mateen's allegiance to the Islamic State. She was also charged with obstruction of justice, as FBI agents say she lied to them during questioning hours after the attack.
Assistant U.S. Attorney James Mandolfo said Salman gave conflicting statements to FBI agents. In one conversation with authorities, before they informed her of any details of the attack, she said, "My husband is safe with guns."
"No one ever told her about guns," Mandolfo said.
FBI agents interviewed Salman three times after the attack. They said she was aware Mateen was planning to do something and that texts to her husband prove it.
"She knew he was going to conduct the attack," federal prosecutor Roger Handberg told a judge during a hearing in Oakland on Jan. 17, 2017.
One text recovered from Salman's phone reads, "If ur mom calls say nimo invited you out and noor wants to stay home." Another reads, "She asked where you were xoxo. Love you."
"Nimo," or Nemo, is the name of one of Mateen's friends, whom defense attorneys said Mateen often used to cover his tracks when he went out to cheat on his wife.
She shopped with her husband at Walmart the night before the attack when he bought five containers of ammunition, a source close to the investigation previously told Fox News.
A law enforcement source also told Fox she had driven her husband to Pulse nightclub at least once before the deadly shooting.
What was her defense?
The family and Salman's lawyers denied she had anything to do with Mateen's plot.
In a November 2016 interview with The New York Times, Salman apologized for her husband's act and claimed she was unaware of his plan.
"I don't condone what he has done," she told the newspaper. "I am very sorry for what has happened. He has hurt a lot of people."
Defense attorneys described Salman as a simple woman with a low IQ, who was abused by her husband and was in constant fear for her life. Her attorneys also claimed she wasn't given proper Miranda warnings, which tell suspects they have a right to remain silent and have an attorney present, before she made statements.
"I knew when he left the house he was going to Orlando to attack the Pulse Night Club," Salman confirmed in a signed statement written by an FBI agent, according to documents obtained by the Orlando Sentinel.
Defense attorney Linda Moreno argued that this confession was coerced and, therefore, should not be admissible in court.
"Noor Salman denied any knowledge of Omar Mateen's plans for hours," Moreno said, claiming agents told Salman that she could go to jail and not see her child.
What about her family?
FBI agents arrested Salman in January 2017 inside her California home, where she had been living with her young son, whom she shared with Mateen.
The now 5-year-old boy, who lives with his maternal grandmother in California, has since learned about his father's act and hasn't had any contact with Mateen's side of the family, Susan Clary, spokeswoman for Salman's family, told the Orlando Sentinel.
Salman reportedly calls the boy daily.
"They talk about what he learned in his kindergarten class that day and what his favorite toys are," according to the Florida newspaper.
What were the highlights of her trial?
U.S. District Judge Paul G. Byron, federal prosecutors and defense attorneys picked 12 jury members and six alternates on March 12.
Opening statements started in federal court on March 14 in downtown Orlando.
On the first day of the trial, jurors listened to a witness who hid under a dead body for three hours as shots were fired and an Orlando police detective who choked up on the stand. They also watched a video taken during the shooting by a survivor inside the club.
Jurors watched graphic videos of the massacre the next day. Salman shielded her face as the videos and images were displayed on screen, the Orlando Sentinel reports.
One video showed Mateen opening fire — shooting people already lying motionless on the dance floor. He then walked toward the restroom where he began targeting people hiding in the bathroom stalls.
On March 18, Salman's defense team filed a motion, asking the judge to ban the prosecution from using any damning statements the widow may have made to an FBI agent about Mateen's plan, according to the Orlando Sentinel.
The next day, FBI Special Agent Ricardo Enriquez took the stand to reveal the statement Salman had given him the night he questioned her about the mass shooting.
"I am sorry for what happened," Enriquez read Salman's note, according to the Orlando Sentinel. "I wish I'd go back and tell his family and the police what he was going to do."
Salman's defense attorneys argued those statements weren't accurate.
On March 20, the mother of Mateen's friend, known only by the nickname "Nemo," testified in court. She discussed the pair's relationship, and told the court her son was working that night in Washington, D.C., and had not been with Mateen.
Jurors got a deeper look into Mateen's past on March 21 as they searched through his browser history, which included ISIS propaganda and beheading videos. They also flipped through photos taken inside his Florida home.
Final text messages between the couple were then read aloud in court.
Salman texted Mateen twice during his hours-long standoff with police, asking, "Where are you?"
Mateen responded, "You heard what happened."
"????" Salman replied. "What happened?!" Salman texted.
"I love you babe," Mateen wrote in his last text message at 4:29 a.m.
"Habibi what happened?!" Salman wrote, using an Arabic term of endearment. "Your mom said that she said to come over and you never did."
On March 22, jurors watched security footage of Salman standing by her husband's side -- with their young son close by -- as Mateen bought ammunition at Walmart.
"I knew Omar was preparing for Jihad when he bought the rifle, was going to the range to shoot, was spending a lot of money and bought the ammunition," Salman said, according to a transcribed statement jurors were given earlier, the Orlando Sentinel reported. "I saw these things as a green light for Omar to do an act of violence."
On March 24, lawyers revealed that Mateen's dad was a secret FBI informant for more than a decade -- a revelation that led to immediate calls by the defense for a mistrial.
"Seddique Mateen was a FBI confidential human source at various points in time between January 2005 and June 2016," the defense lawyers, in a court document, quoted United States Attorney Sara Sweeney as saying in a letter.
Salman's lawyers, who denied she had anything to do with the attack, added: "Moreover, the defense's questioning of the Government's witnesses has also been hindered by the Government's actions. During the cross-examination of Shahla Mateen…she denied any knowledge of a relationship between Seddique Mateen and the FBI. This was either false and the Government knew it since Seddique Mateen had been working with the FBI for eleven years or Seddique Mateen had kept this information from his wife – a situation ripe for cross-examination."
U.S. District Judge Paul Byron rejected the defense's motion for a mistrial on March 26, saying it had little bearing on the trial.
"This trial is not about Seddique Mateen. It's about Noor Salman," Byron said.
Sweeney told the 12 jurors on March 28 that Mateen's initial target was not Pulse, but Disney Springs.
"The target of that terrorist attack was not the Pulse nightclub. ... The target of his attack was Disney," Sweeney argued during closing arguments, showing the jury photos of a baby stroller and doll she believed Mateen planned to use to hide his weapons and get into Disney, according to the Orlando Sentinel.
Salman's defense lawyers said Sweeney's information didn't make the incident "any less tragic" and argued that it had nothing to do with his wife's knowledge of an attack.
"It's a horrible, random, senseless killing by a monster. But it wasn't pre-planned," defense attorney Charles Swift said. "And if he didn't know, she couldn't know."
Deliberations began following the closing arguments around 2 p.m. on March 28.
On March 30, after deliberating for three days and 12 hours, the jury in Salman's case reached a not guilty verdict on all counts. The widow was found not guilty of obstruction and providing material support to a terrorist organization.
Fox News' Phil Keating and The Associated Press contributed to this report.