Puerto Rico's new crisis plan includes closing down 75% of public agencies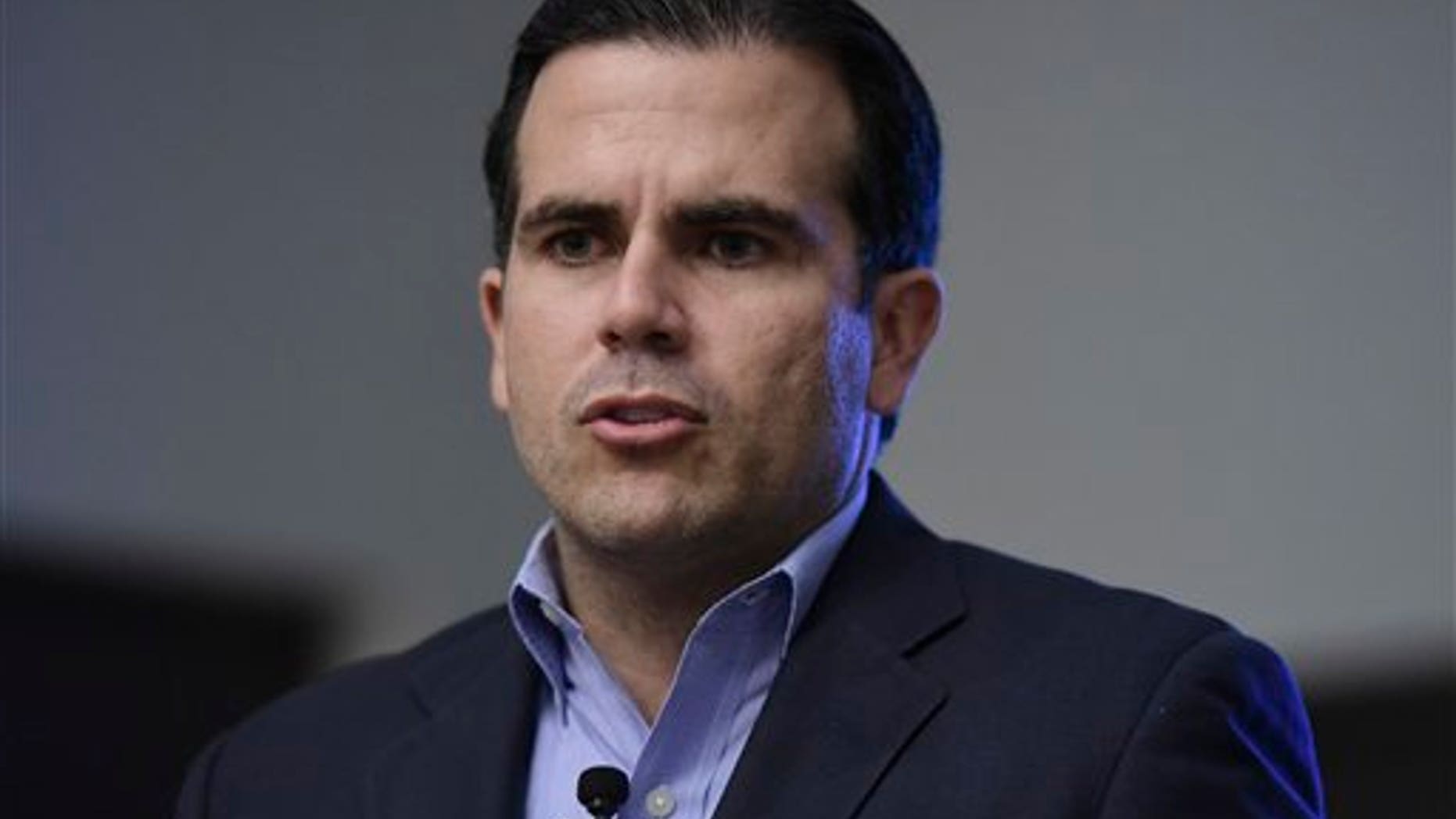 SAN JUAN, Puerto Rico – Puerto Rico's governor announced Tuesday that he will eliminate subsidies, shrink the number of public agencies by nearly 75 percent and increase the cost of some government services to reduce spending and boost revenue as ordered by a federal control board amid an economic recession.
Gov. Ricardo Rossello outlined those and other planned changes during his first state of the union address since becoming governor last month. He said he will not lay off public employees or implement new taxes or tax increases, but warned that the U.S. territory's government will be transformed in upcoming years as it faces a $7 billion deficit and seeks to restructure nearly $70 billion in public debt.
PUERTO RICO'S NEW GOV SIGNS CONTROVERSIAL LABOR REFORM LAW
"I'm not here to create false expectations," he said during a nearly two-hour speech. "We have to make big changes here. Puerto Rico cannot bear this any longer."
The federal control board is demanding that Puerto Rico's government increase revenue by $1.5 billion and cut costs by roughly $3 billion in the next two years, a timeframe that Rossello has said is unrealistic.
He also rejected several of the board's recommendations, such as reducing government payroll by 30 percent. He said that would require the layoff of 45,000 public workers. He also refused to slash health care costs by $1 billion and cut by 10 percent a public pension system that is expected to run out of money within a year.
Instead, he proposed other measures such as reducing the number of government agencies from 131 to 35 in the next five years to generate $460 million in annual savings.
Rossello also said he plans to eliminate subsidies to Puerto Rico's 78 municipalities, for $350 million in savings a year, and to reduce vacations for public employees from 30 to 15 days a year, for $200 million in annual savings. Another proposal is to cut pension payments to those who receive more than $2,000 a month.
Other measures include improving tax collection, transferring the operations of schools to municipalities and extending a tax on foreign corporations by 10 years. He also plans to launch a reappraisal of real estate values to generate more money for municipalities.
Rossello said Puerto Ricans have suffered long enough under a 10-year economic crisis that prompted the former governor to implement new taxes and increase utility bills, among other things.
PUERTO RICANS ELECT RICARDO ROSSELLO, ARDENT SUPPORTER OF STATEHOOD, AS GOVERNOR
"Our society's most vulnerable have endured the hardest sacrifices," he said. "The solution to this crisis cannot be punishing them further."
More than a quarter of a million Puerto Ricans have moved to the U.S. mainland in the past decade, and many believe the upcoming austerity measures will only increase that exodus.
Opposition legislators criticized Rossello's message and demanded details on how he would implement the changes he proposed.
"It is a fantasy plan that cannot be sustained," Rep. Rafael Hernandez said.
PUERTO RICO FIGHTS BACK DOCTORS' EXODUS GRANTING THEM HUGE TAX INCENTIVE
Rossello delivered his speech on the day he was required to submit a 10-year fiscal plan to the federal control board, which a government spokeswoman said would be submitted by midnight. The board has the power to reject the plan, which has to be approved by March 15.
Rossello also pledged to increase the minimum wage for the public and private sector and announced the island's Treasury Department would release $15 million worth of late tax returns that had been withheld as the government struggled to find revenue.