Puerto Rico Gov. warns of 'humanitarian crisis' as island copes with Hurricane Maria aftermath
Puerto Rico Gov. Ricardo A. Rosselló on Monday said that the island shattered by Hurricane Maria is on the verge of "humanitarian crisis," and called on Congress to act to prevent a further devastation.
The hurricane that slammed the island last week has left its residents without power and water, while fuel reserves remain low.
There is little cell phone service and some residents remain isolated as roads are damaged.
Emphasizing that Puerto Rico is a United States territory, Rosselló urged Republican leaders and the federal government to get its act together to avert the looming humanitarian crisis by providing more funds, material aid, and relief workers.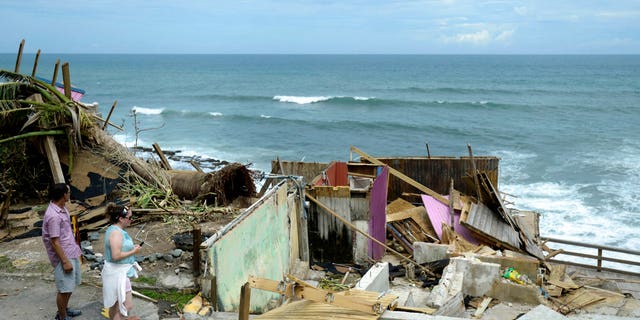 "Puerto Rico, which is part of the United States, can turn into a humanitarian crisis," he said, according to The New York Times. "To avoid that, recognize that we Puerto Ricans are American citizens; when we speak of a catastrophe, everyone must be treated equally."
The governor's appeal mirrors the calls by the island's friends in Congress, who are trying to pass a relief bill and provide a break from certain financial obligations as the territory is still at its peak of the economic crisis.
But Congress' hands remain tied, said Republican leaders, as they need an assessment of the damage in the island and a formal request for disaster relief from the White House to act, The Times reported. Senior congressional aides said such request is expected only in October.
Rosselló also warned that if a solution is not found, there may be consequences for the mainland as Puerto Ricans could flee in droves to the U.S. to escape the devastated island.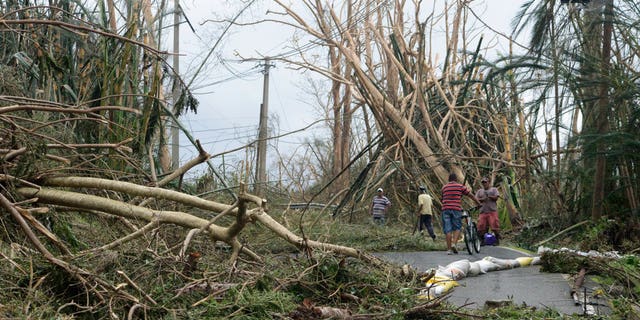 "If we want to prevent, for example, a mass exodus, we have to take action. Congress, take note: Take action, permit Puerto Rico to have the necessary resources," the governor said, The Times reported.
President Donald Trump tweeted Monday night that Texas and Florida – slammed by Hurricane Harvey and Hurricane Irma – are "doing great" in their recovery efforts, while Puerto Rico "is in deep trouble."
"Its old electrical grid, which was in terrible shape, was devastated. Much of the Island was destroyed, with billions of dollars owed to Wall Street and the banks which, sadly, must be dealt with," he tweeted.
"Food, water and medical are top priorities - and doing well."
The White House denied that they are providing less for Puerto Rico than Texas and Florida.
"The federal response has been anything but slow," White House press secretary Sarah Huckabee Sanders told reporters at the daily briefing on Monday. "In fact, there has been an unprecedented push through of billions of dollars in federal assistance."
FEMA is using its $15.3 billion budget, allocated this month in response to Hurricane Harvey and Hurricane Irma, to aid Puerto Rico.
FEMA director Brock Long reportedly said 10,000 people are "working around the clock" to support the relief efforts in the island, adding that the main obstacle is providing essential services to Puerto Ricans, not the money.