Publisher apologizes for test-prep book equating Clarence Thomas with KKK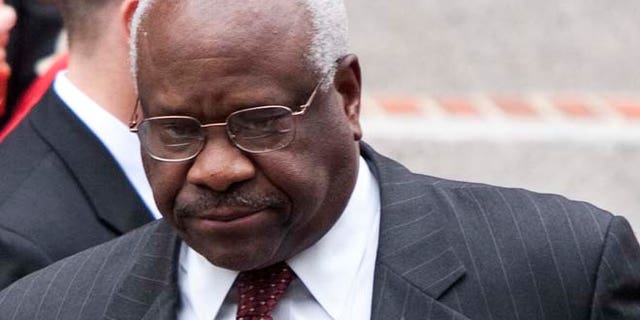 A standardized-test textbook publisher apologized Tuesday for a graphic in a European History book that lumped Supreme Court Associate Justice Clarence Thomas with the Ku Klux Klan.
The Washington Post reported that the publisher, Barron's Educational Series Inc., called the graphic an unintentional error "on the part of the authors and Barron's for which we sincerely apologize."
The boxed-in graphic reads, "Those who want things like they used to be. Clarence Thomas and the KKK." The report said the box is linked to the words "reactionary/fascist."
The publishing company called the misstep a formatting error and said it will stop shipment of the book, Barron's AP European History 7th Edition, and destroy the copies.
"It was never our intention to malign Justice Thomas, nor to become embroiled in the right vs. left politics of the day," the publisher's statement said.