PSU cheerleader hurt in fall to return to school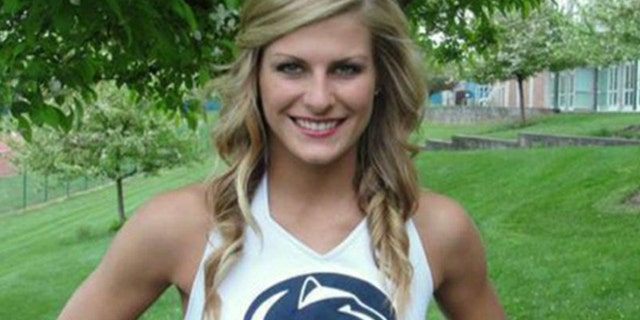 NEWYou can now listen to Fox News articles!
BELLEFONTE, Pa. – A Penn State University cheerleader who was seriously injured in a fall from a fifth-floor apartment window last year is returning to school next semester.
Paige Raque fell 39 feet from an apartment window during an off-campus party Oct. 13, breaking her pelvis and suffering brain trauma. The Centre Daily Times reports her mother, Robyn Raque, says her daughter is ready to return to Penn State in the fall.
Robyn Raque says her daughter can't walk very far and doesn't have a lot of stamina. But she says she's doing well cognitively and that she's determined.
Seven students have taken plea deals for their roles in supplying alcohol at the party where Raque was hurt. Raque, who's from Louisville, Ky., was 19 at the time of the accident.