Prosecutors refile charges against 11 in Penn State frat hazing death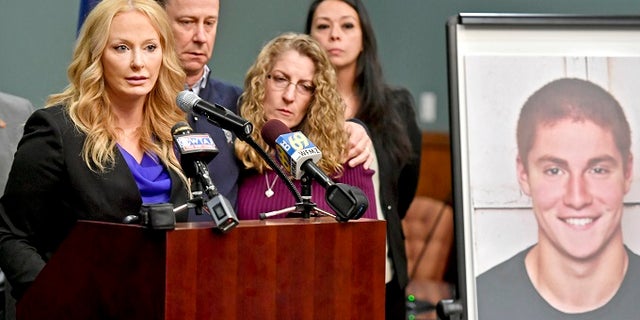 A Pennsylvania district attorney's office announced Friday they have moved to reinstate most of the dismissed charges against 11 members of a now-defunct Penn State fraternity for actions related to the hazing death of a sophomore pledge earlier this year.
Centre County District Attorney Stacy Parks Miller announced the refiling of criminal charges, including involuntary manslaughter and felony aggravated assault, after District Justice Allen Sinclair threw out the felony charges in September against eight Beta Thea Pi fraternity members, a press release stated.
The judge let stand lesser charges against them and six others. He dismissed other charges altogether against four of the members of the fraternity.
PENN STATE FRAT MEMBERS CLEARED OF FELONY CHARGES IN HAZING DEATH
As a result, those defendants again face the possibility of several years in prison, if convicted.
There were no new charges against two who had waived the preliminary hearing; against four who faced single counts that were thrown out; or against one defendant who had 28 of 52 charges tossed and is accused of buying alcohol for the Beta Theta Pi bid acceptance night party.
Parks Miller said she would refile following the seven-day preliminary hearing. She also filed a request to designate a different judge for the next preliminary hearing, according to the press release.
Timothy Piazza, 19, of Lebanon, NJ, fell down a set of stairs and suffered fatal injuries after prosecutors said pledges were forced to down a dangerous amount of alcohol and were then made to run a "gauntlet" of booze-drinking stations.
PENNSYLVANIA MAN ADMITS TO PUTTING BLEACH IN PREGNANT GIRLFRIEND'S WATER
Security video of the incident recorded Piazza appearing intoxicated and being led to a couch after 11 p.m. A few minutes later, he fell head-first down a set of basement stairs and had to be carried back up in an unconscious state.
For several hours, members of the fraternity appeared to take half-hearted and even counterproductive measures to tend to their injured friend, pouring liquid on him and strapping on a loaded backpack to prevent him from rolling over and choking on vomit. He died two days later on Feb. 4 at a local hospital.
Tom Kline, the attorney for the Piazza family, applauded Parks Miller's decision to refile charges.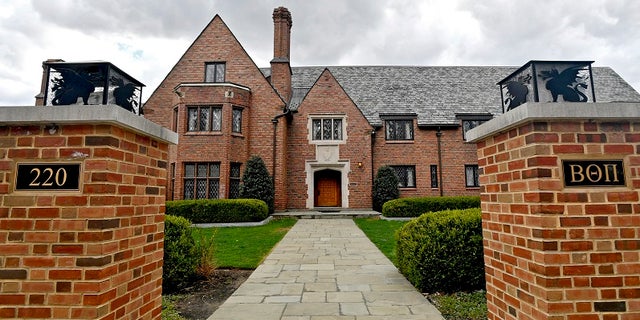 "The Piazza family is both pleased and supportive of the refiling of the charges in their quest for complete justice in this tragedy," Kline said.
The men who involuntary manslaughter and aggravated assault charges are: Brendan Young, Daniel Casey, Jonah Neuman, Nick Kubera, Michael Bonatucci, Gary Dibileo. Luke Visser and Joe Sala.
The men who face recklessly endangering another person are: Michael Angelo Schiavone, Lars Kenyon and Park Yochim, Penn Live reported.
Fox News' Tamara Gitt and the Associated Press contributed to this report.