Prosecutors, lawyers for accused Colorado gunman to square off over notebook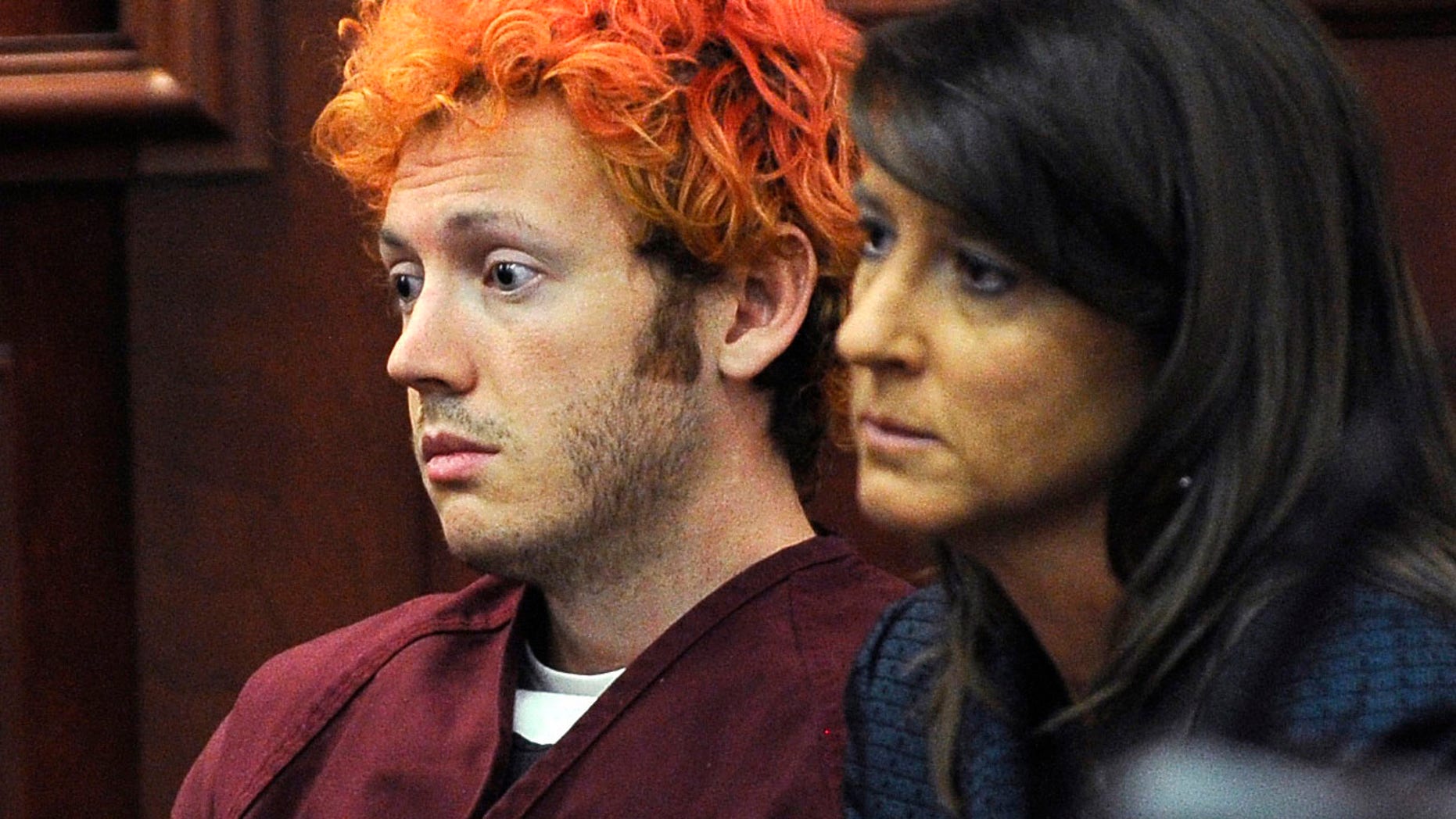 Lawyers for the man accused of killing a dozen people and wounding scores more at a midnight movie in Colorado will be back in a Denver-area court tomorrow, bidding to keep a potentially damning notebook from getting to a jury.
James Holmes, the 24-year-old former University of Colorado student who authorities say opened fire on viewers at a July 20 showing of "The Dark Knight Rises," is expected in court for the 9 a.m. local time hearing. During previous court appearances, Holmes has appeared both dazed and engaged.
The notebook, which FoxNews.com first reported was sent before the shootings to a psychiatrist who treated Holmes, reportedly contains violent descriptions that may have foreshadowed his horrific attack. Holmes' team hopes to have it suppressed, arguing that it is privileged communication between Holmes and Dr. Lynne Fenton.
Holmes' attorneys claim he is mentally ill.
The prosecution plans to call witnesses to show Holmes didn't create or send the notebook as part of his therapy, but rather a meticulous plotter who intended to be dead or in jail by the time the notebook was delivered. One expected witness could testify about a Holmes message posted to a social networking site in which he allegedly asked if someone "will visit me in prison." Fenton has said she last saw Holmes on June 11 and didn't consider him to be her patient.
The prosecution suffered a big setback during Holmes' hearing on Aug. 30 when Arapaho County Court Judge William Sylvester ruled it did not disprove that a doctor-patient relationship existed between Fenton and Holmes at the time the notebook was sent — despite her assertion that the relationship ended over a month before.
A U.S. Postal Service special agent testified at the last hearing that Holmes mailed the notebook just hours before the theater massacre.
Sylvester has shown great concern about the privilege issue, even declining to look at the notebook in his chambers because the defense objected.
"We've got to be extremely cautious about violating privilege," Sylvester said during the last hearing. "If we do, it would be problematic for anything we're trying to do."
Holmes had been a first-year Ph.D. student in a neuroscience program at the University of Colorado, Denver, before withdrawing on June 10.
He has been charged with 142 criminal counts in connection with the rampage, including a total of 24 murder charges: half of which were of the first-degree variety and the other 12 being "murder with extreme indifference." The minimum sentence for those charges are life without parole; the maximum is the death penalty.