Prosecutors describe Jessica Chambers' gruesome burning death in detail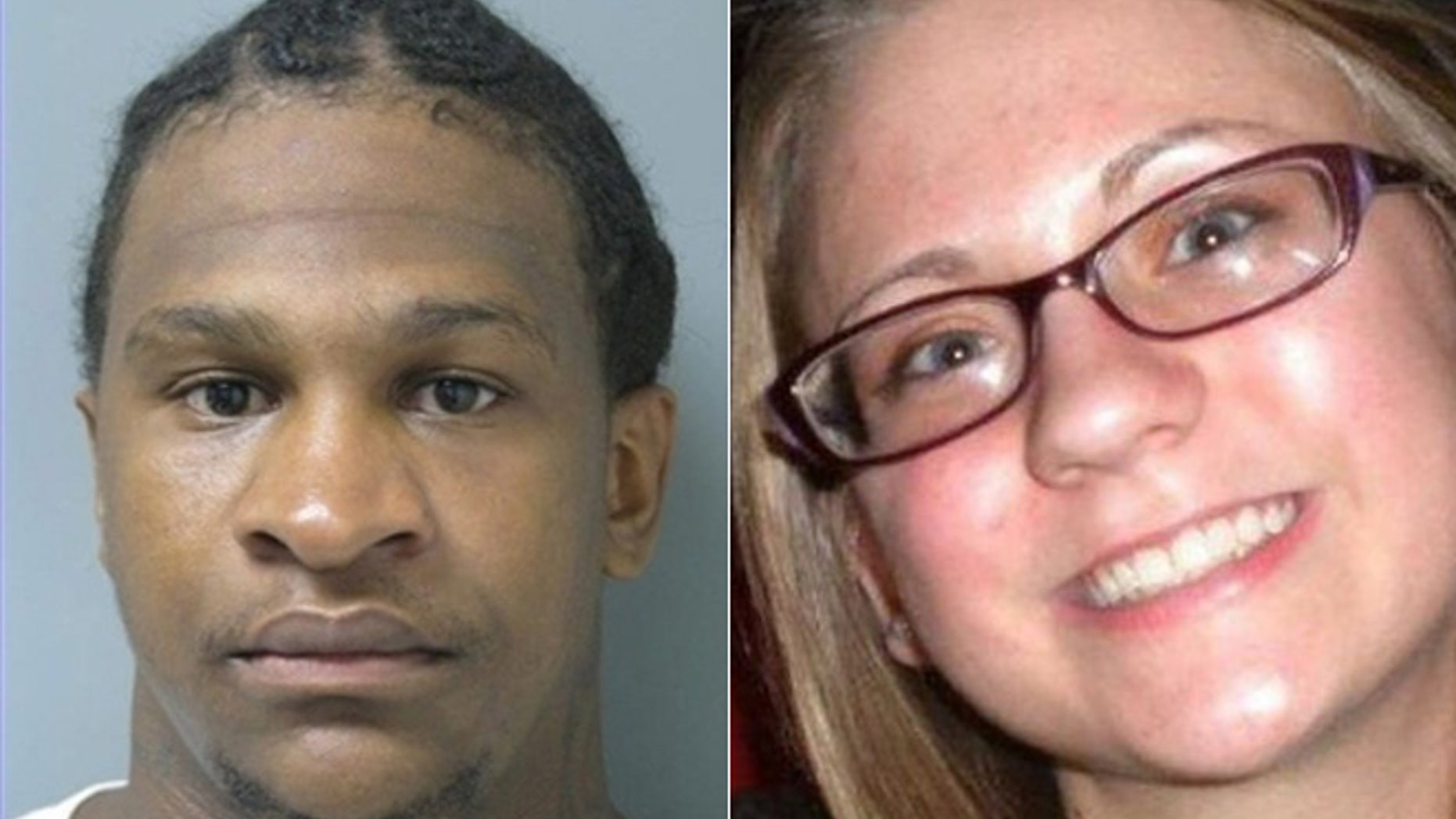 The man accused of killing 19-year-old Jessica Chambers burned her alive in her car after he mistakenly thought he had suffocated her, the prosecution alleged in its opening statement Tuesday.
Quinton Tellis, 29, could face life in prison without parole if convicted of capital murder in the death of Chambers, who was found near the remains of her car along a rural Mississippi back road on Dec. 6, 2014.
The defense claims that Chambers told firefighters that she was set on fire by a man named Eric, not by Tellis. She died hours later at a Memphis hospital.
The horrific circumstances surrounding the former high school cheerleader's death garnered national attention. The trial in Batesville, Miss., about 50 miles south of Memphis, is the focus of tight security. The jury is being sequestered and spectators are being screened by metal detectors before entering the courtroom.
Prosecutor John Champion warned jurors that they will see graphic photos of a burned Chambers and they will hear from about 35 witnesses. Chambers had burns on about 93 percent of her body when she was found.
He said Tellis repeatedly lied to investigators about spending time with her in the hours before she was found. He also said that Tellis had repeatedly asked Chambers for sex, and she had told him no.
Champion said cellphone records show that Chambers and Tellis — who had met about two weeks before her death and had become friends — were together twice on the day she was burned.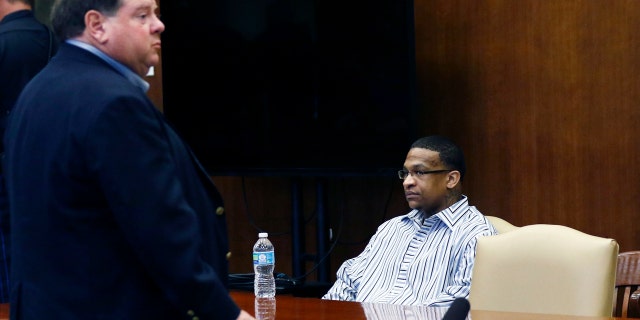 Chambers and Tellis rode around in her car for a while that morning before Chambers dropped off Tellis at his house and she went home to take a nap, the prosecutor said. Chambers then picked up Tellis at about 5:30 p.m. and they went to a fast food restaurant, Champion said.
Citing statements Tellis made to investigators, Champion said Tellis and Chambers had sex in her car later that evening. Champion said he believes Tellis suffocated Chambers and thought he had killed her.
Tellis then drove Chambers' car with her inside it to the back road, ran to his sister's house nearby, jumped in his sisters' car, stopped to pick up gasoline from a shed at his house and torched Chambers' car and her, Champion said.
"Horrific burns," Champion said. "Horrific pain."
Chambers was found walking on the road — wearing only underwear in 40 degree temperatures — when a passing motorist spotted her shortly after 8 p.m., Champion said. Her car keys were later found nearby, and they had Tellis' DNA on them, Champion said.
Authorities have said previously that Chambers was on fire when she was found.
Champion said Tellis first told investigators he only saw Chambers on the morning of her death.
Tellis later acknowledged they were together in the evening, saying he met her to sell her marijuana and had sex with her in her car, Champion said. The prosecutor also said Tellis' alibi was fabricated.
Defense attorney Darla Palmer said Tellis is wrongly accused. She said Tellis was buying a pre-paid debit card miles away in Batesville at the time Chambers was burned.
Palmer also said eight first responders who treated Chambers asked her if she knew who did it.
"She said 'Eric set me on fire,'" Palmer said. "She didn't say any other name."
In his opening statement, Champion acknowledged that the first responders did hear her say the name "Eric" or "Derek." Champion said she could have been saying "Tellis," but the damage done to her throat made it sound different.
Palmer told jurors that Tellis never confessed to the killing.
"He insisted this is not something he would do," Palmer said.
About 20,000 telephone numbers were analyzed in the investigation. Witnesses will include cellphone data experts, Champion said.
Tellis faces another murder indictment in Louisiana, where he's accused in the torture death of Meing-Chen Hsiao, a 34-year-old Taiwanese graduate student at the University of Louisiana at Monroe. No trial date has been set in that case.
The Associated Press contributed to this report.