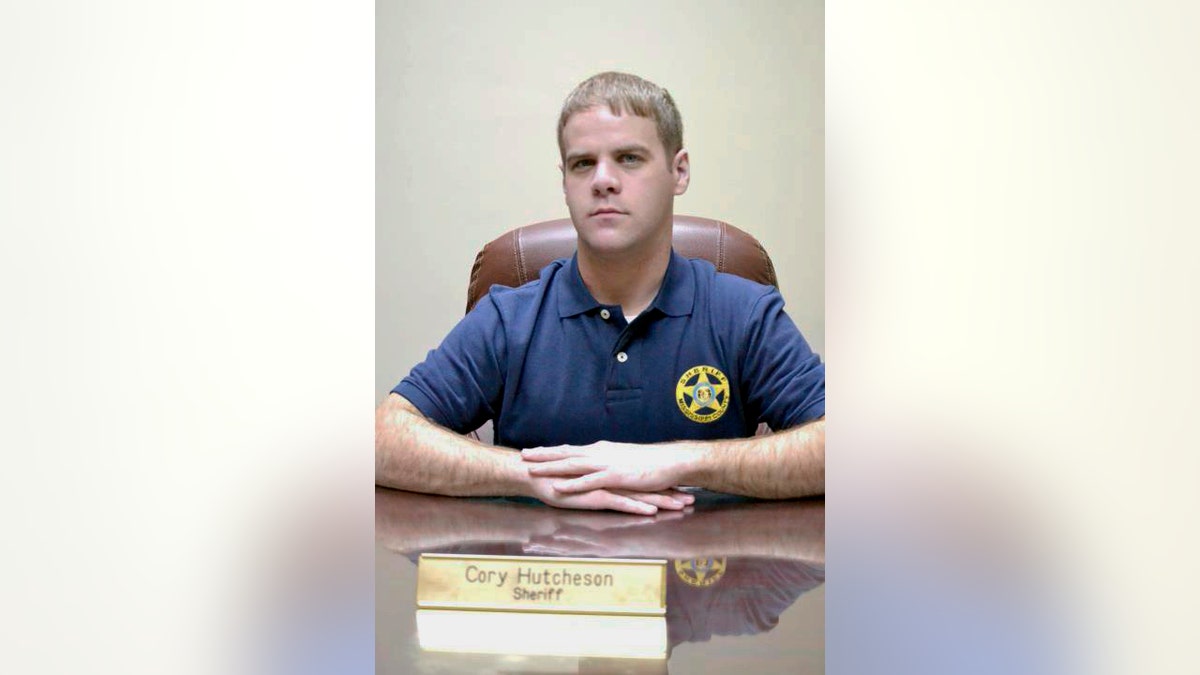 KANSAS CITY, Mo. – A Missouri sheriff who continued to work despite having his sheriff's license suspended after his arrest last month on assault and other charges was involved in a jail altercation last week in which an inmate died, Missouri's top prosecutor said in calling for his firing.
Attorney General Josh Hawley said in a news release that he asked a court Tuesday to remove Cory Hutcheson from his position as sheriff of Mississippi County, a rural county of about 14,000 residents that's about 150 miles (240 kilometers) south of St. Louis. He said Hutcheson "participated" in the altercation at the county jail that preceded the inmate's death last Friday, though he didn't give details about the incident, including the name of the inmate.
"The people of Mississippi County, and Missouri, deserve honest law enforcement officials," said Hawley, whose office is investigating the death.
The attorney general's office, the county prosecutor and the sheriff's office didn't immediately reply to requests for comment.
Hutcheson, who has pleaded not guilty in the other cases against him, hasn't been charged in the inmate's death. His lawyer in those cases, Scott Rosenblum, said Wednesday that he'll review the attorney general's filing, but he doesn't think Hutcheson has done anything that would warrant his permanent removal from office.
"He has always performed his job in a manner in which he should," Rosenblum said.
Hutcheson, 33, was elected sheriff in November and took office in January. He worked most of the previous 11 years in the sheriff's department as a jail administrator and deputy.
Hutcheson was arrested last month on 18 criminal counts, including three linked to allegations that he handcuffed 77-year-old Bonnie Woods so hard her wrist bled because she refused to give Hutcheson his sister-in-law's paycheck. The sister-in-law had been accused of taking property from the beauty shop where she and Woods worked, and the shop owner was holding the check until the property was returned, Missouri State Highway Patrol trooper T.S. Craig wrote in the probable cause statement.
After leaving with the check and removing the handcuffs, Hutcheson sought assault and kidnapping charges against Woods, alleging that Woods held his sister-in-law against her will when his sister-in-law tried to pick up her final paycheck. Witnesses said the sister-in-law was neither assaulted nor kidnapped, Craig wrote. Woods, meanwhile, was hospitalized for three days after her confrontation with Hutcheson. She had suffered a nonfatal heart attack.
The other 15 counts — seven each of forgery and tampering with computer data, and one count of notary misconduct — accuse Hutcheson of crimes in 2014, when he was a deputy. The patrol said Hutcheson used a system that provides the location of cellphones in near real time without legal approval. He also was accused of using the system to examine information about the man who was then sheriff, a judge and five patrol officials. The probable cause statement didn't suggest a motive.
Hutcheson's sheriff's license was suspended after his arrest, but he retook control of the department once he got out of jail on bail.
In addition to the criminal charges against Hutcheson, he and the sheriff's office are facing a lawsuit over the May 2015 overdose death of a 21-year-old inmate when Hutcheson was the administrator of the county jail. The wrongful death lawsuit, filed on behalf of Somer Nunnally's two children, alleges that surveillance video shows that a jailer laughed at her several times the night she spent in jail and that she cried out for medical help an hour before she died. She had been arrested after failing a sobriety test during a traffic stop.
___
Follow Heather Hollingsworth on Twitter at https://twitter.com /apheatherh