Prosecutor: NFL player arrested at NY airport with loaded gun while trying to board flight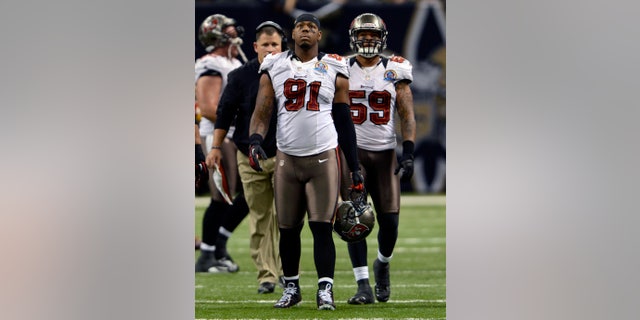 NEWYou can now listen to Fox News articles!
NEW YORK – Authorities say an NFL player has been arrested at a New York airport after police found a loaded handgun in his luggage.
Tampa Bay Buccaneers defensive end Da'Quan Bowers was awaiting arraignment Monday on charges of criminal possession of a weapon.
Bowers was arrested at LaGuardia Airport as he was about to board a US Airways flight to Raleigh, N.C. Authorities say the loaded .40-caliber weapon was found during a search of his carry-on bag.
A Queens district attorney's office spokeswoman says Bowers will be charged in Criminal Court.
Bowers played college football for Clemson University and was chosen by the Buccaneers in the 2011 NFL draft.
He's in police custody and can't be reached for comment by telephone. The Buccaneers haven't returned messages seeking comment.