Prosecutor: Colleagues of gym teacher who molested boy refused to aid probe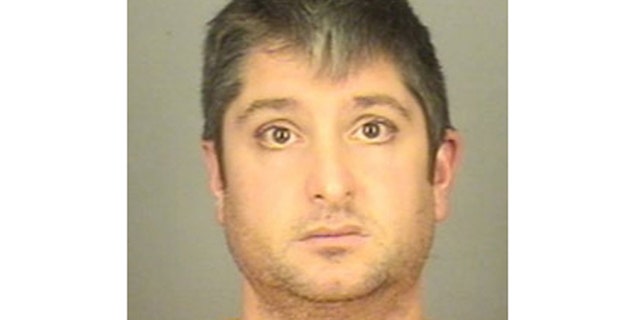 A prosecutor who helped put an upstate New York gym teacher behind bars for molesting an 8-year-old boy said he was stunned by the lack of cooperation he got from the Matthew LoMaglio's colleagues, 22 of whom wrote letters to the judge supporting him.
LoMaglio, 37, who was found guilty in November of second degree sexual conduct against a child and endangering the welfare of a child was sentenced last week to four years in prison. But the process of bringing him to justice for the crimes, which occurred in 2006 and 2007, was complicated by the victim's fear and the unwillingness of other teachers at Rochester School 19 to cooperate with the investigation, according to Monroe County Assistant District Attorney Kyle Rossi.
"Some of the [school staffers] who were cooperative told us there was talk at school, sort of like 'Are you for the teacher or for the student,'" Rossi told the education blog EAGnews.org. "It was very disappointing to make contact with teachers who wouldn't give us the time of day until they were instructed to."
The boy told his mother at the time of the abuse that he was frightened to attend gym class and had dreamed that LoMaglio had raped him, prompting her to meet with school officials. Susan Hasenaur-Curtis, the assistant principal at School 19 at the time, testified that she met with the boy and his mother in November of 2006, but did not report the concern to Child Protective Services as she would have been required to do if she believed there were credible allegations or evidence of sexual abuse.
The specific allegations did not come to light until 2012, when the boy wrote a letter to his older brother, explaining how he had been assaulted by LoMaglio. Although he hid the letter in his bedroom, a younger brother found it and gave it to their parents.
LoMaglio maintained his innocence throughout the trial, and then acknowledged his guilt to a counselor during the sentencing phase.
The young victim, who is now 15, helped secure the conviction by having the courage to testify in open court against his abuser but that did not making building a case any easier according to Rossi.
"I would say that many teachers and administrators at several schools where this guy had taught wouldn't talk to us at all," Rossi said. "We ran into cold shoulders all the way around. They would say things like 'nothing happened here' and 'I don't know anything, I don't want to talk about anything.
"One person even told a police investigator 'don't call me again.' Some were even rude."
Rossi said he has no reason to believe that anyone on the school staff had any direct knowledge of what occurred, but added that the investigation was more difficult than it had to be because of the lack of cooperation.
"They could have talked to us about practices and protocols," he said. "These were people who could have helped us understand what the normal practices were in the school when this was going on. That would have helped us understand how this teacher had access to this kid. There were plenty of people who wouldn't even tell us those neutral things."