Prominent California mayor detained by federal agents after trip to China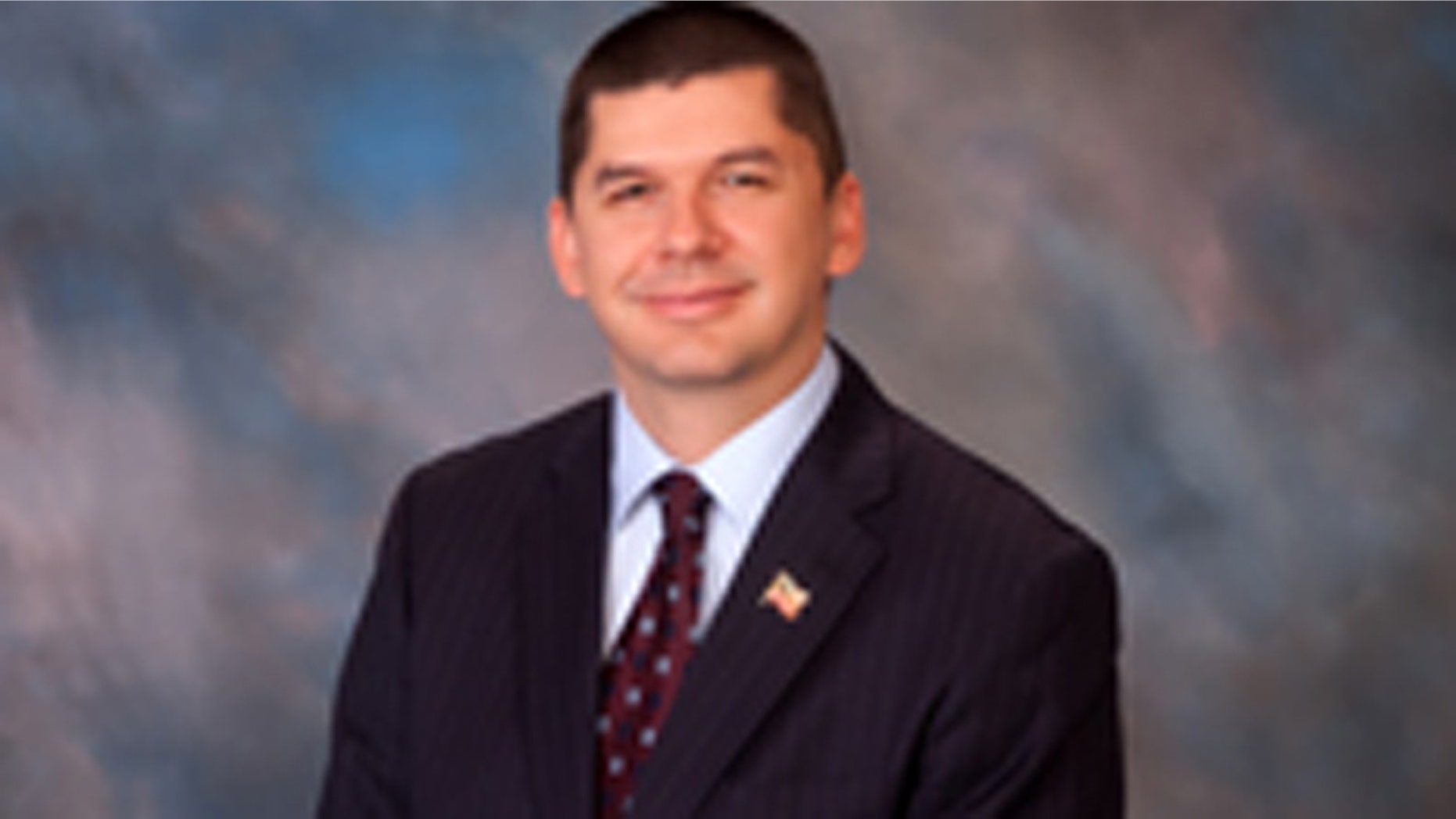 A prominent California mayor returning from a conference in China earlier this week was detained and his computers and cell phone seized by federal investigators as part of a criminal probe, FoxNews.com has learned.
Stockton Mayor Anthony Silva said agents from the Department of Homeland Security Investigations told him it was a "routine" seizure, but a source close to the investigation told FoxNews.com that the FBI and Homeland Security agencies were conducting a joint criminal investigation into the mayor.
Silva, who had been in China with a delegation of northern California mayors for a weeklong conference, claimed not to know the nature of the investigation.
"I don't believe that any American would want any government agency to read through your e-mails, text messages, and social media without a warrant," said Silva, who said he was interrogated immediately after exiting the plane by agents who demanded his electronic devices and passwords and ultimately kept his two laptops, cell phone and power cords.
"I am confident that any forensic search of my personal devices will never ever show illegal or inappropriate activities of any sort," said Silva, who has been mayor of Stockton since 2012.
The controversial Republican, who has been the subject of previous law enforcement investigations, had been attending the Silicon Valley Mayors Delegation China conference, along with 22 others, including chief executives from 14 Golden State cities and members of the business community.
Silva claimed the agents at the airport didn't initially present their badges or credentials or allow him to have his lawyer present, and implied the agents were engaged in profiling.
"As I was being searched at the airport, there was a Latino couple to my left, and an Asian couple to my right also being aggressively searched," he said. "I briefly had to remind myself that this was not North Korea or Nazi Germany. This is the land of the Free."
A spokeswoman for the FBI office in Sacramento would only say the FBI "can neither confirm nor deny the alleged investigation." Silva said his defense attorney received a similar response when he called the U.S. Attorney's Office in Sacramento.
The mayor, first elected in 2012 to the city of 300,000, has weathered several damning accusations before, including three criminal probes by school board police, local police and prosecutors in Stockton.
"I have never been charged with any crime. I've never been convicted of any crime," Silva told FoxNews.com. "In America, you are supposed to be considered innocent until proven guilty."
A 2005 police report prepared by the Stockton Unified School District Police Department documented a complaint that Silva, a former water polo coach, had secretly videotaped teenage girls while they used the restroom or changed their clothes at his home using a camera hidden in a clock. Silva denied the charges and claimed the police investigator had manufactured the entire claim.
A separate criminal complaint filed in 2012 by a 19-year-old woman accused him of sexual battery. The woman, described in the report only by her age and Asian ethnicity, claimed that while she was cleaning Silva's home, he insisted she drink alcohol. When she repeatedly refused, she said he grabbed her, spanked her firmly on the buttocks several times and called her a "bad girl."
"She was a disgruntled employee," Silva said of the woman, dismissing her claims in a Thursday phone interview.
Police investigated both allegations, but no charges were ever filed.
Silva was investigated again after the 2012 alleged incident, but police declined to tell FoxNews.com what that case involved, and Silva said he didn't know.
In December 2014, Silva was in a limousine with about a dozen people who were returning to the Stockton area from a Sacramento nightclub when a fight broke out, leading to the car being damaged. After the driver called the California Highway Patrol for help, one of the passengers, Curtis Mitchell, was arrested for causing what the driver said was between $7,000 and $10,000 in damage to the car. Mitchell claimed a drunken Silva started the fight when he touched Mitchell's fiancée inappropriately, but Silva said he was sitting nowhere near the man's fiancée and believed the car was trashed during a domestic incident. The driver of the limousine filed a civil lawsuit against Silva and the other passengers in May.
Controversy has also dogged Silva at the Boys & Girls Clubs of Stockton, a non-profit organization for which he has served as president and CEO since 2005. He ran a number of camps, beauty pageants and modeling events for kids, but lost the national charter for the Boys & Girls Club of Stockton in December 2013 after refusing to allow a financial audit. The organization continues today under another name.
Silva, who was born and raised in Stockton, touts himself as a strong leader who has brought a once crime ridden city out of bankruptcy, and in doing so has offended some powerful people who in turn have targeted him.
The China trip was paid for by China Silicon Valley, a California nonprofit whose mission statement says it is "committed to promoting investment and business communication and cooperation between China and the Silicon Valley." Silva was in China for eight days, and the tour included stops in Shanghai, Jiangsu and Si Chuan. In a blogpost written from China, Silva wrote about his "VIP" treatment on the trip.
"They must think I am important because I am sitting at my own table with my nameplate and a universal electronic translator," Silva wrote. "I feel like I am working for the United Nations. I am in the VIP section, just after the bright two rows of red chairs where the government officials are seated."