Presence, Not Presents: How to enjoy a Christmas with meaning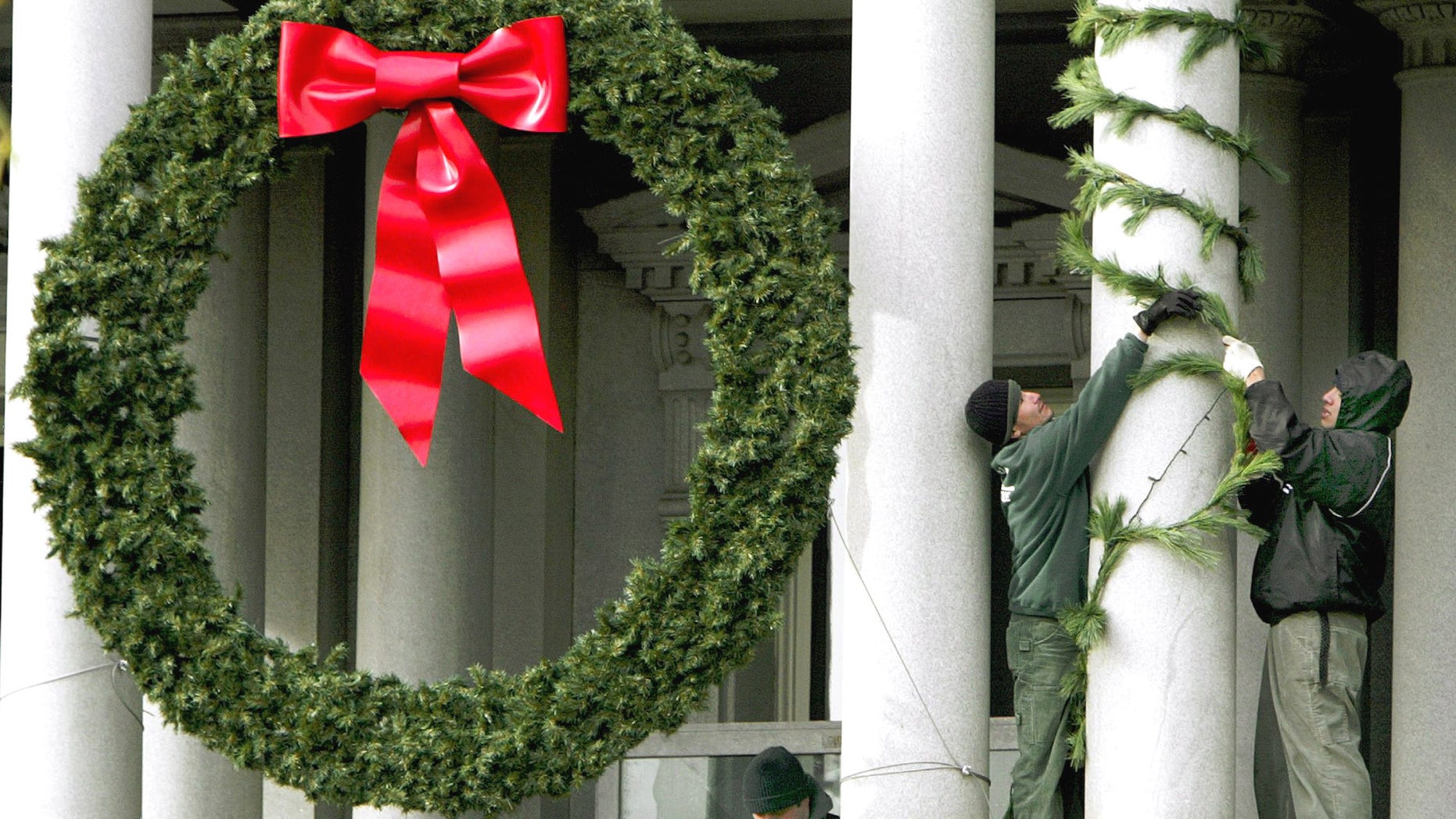 This holiday season, three different situations may have something in common. See if you can guess what it is:
• The lingering notes of "Silent Night" rise up to the church arches, hovering over your congregation, and your eyes suddenly fill with unbidden, grateful tears.
• Your child, playing in the snow, sticks out his tongue to catch the mysterious and beautiful snowflakes. Watching from the window, you subconsciously stick out your tongue, too.
• Handsome war hero Harry flies through a snowstorm to give his loyal brother George the money he desperately needs in the film "It's A Wonderful Life" — and even though you've seen it a million times, your throat catches, your nose burns, and your eyes well up.
What do they have in common?
In each situation you have been truly present. During the holidays, we expect such an experience. We wait for it, pray for it, try to summon it ourselves — all the while performing materialistic activities that chase it away.
Being present is somewhat of a fleeting, amorphous, and empowering ability that stretches the human soul.
"Life is all memory, except for the one present moment that goes by you so quickly you hardly catch it going," playwright Tennessee Williams once said. Being truly present is both gift and act of will.
But how do we become present, especially during the holidays? It is a combination of awareness, an effort, and an openness to the intangible gifts that give life its meaning.
"Being present can happen over a candlelight dinner for two, or in a crowd of 1,000 people at a holiday concert," Michelle Mains, writer of the blog Soul Boss, told LifeZette. "Use self-awareness to determine how you are happiest. When you enjoy what you are doing, you will naturally and enthusiastically connect with other people."
Mains also emphasized intentionality when seeking to be present.
"You're present when you're listening, connecting, and feeling," she said. "The true gifts of the season, attention and acceptance, are invaluable."
She added, "A year from now you'll probably be sorry for snapping at Aunt Mabel about her political opinions, but you'll never regret being kind."
Can spirituality get in the way? Being present may prove hard for even those who, ironically, are led by the spirit. For spiritual people, the will (staying in prayer, perhaps) may supersede feelings of the moment that are trying to tell us something.
"Spiritually-inclined people often overlook the importance of being with feelings that are arising in the moment," John Amodeo, said, on Psychcentral.com. "If we think that being in the moment means regarding feelings as distractions, then we're no longer in the moment. Trying to be somewhere we're not takes us away from the moment. Mindfulness is the practice of being present with what is, not trying to be in a different moment."
But "being present" means different things to different people.
"Being present for me during the holidays is definitely spending time with my grandparents, the older members of my family," said one 26-year-old Boston-area mortgage professional. "Listening to them, enjoying their laughter — seeing my parents relate to them — I make sure not to miss any of these times, and to realize now, not later, that they are precious."
Expectations often bury the holidays, instead of enriching them.
"During this time of year, with all we have to do for our home, our children, and our families, we lose ourselves in shopping rather than the season," said Shaelyn Pham, psychologist and author of "The Joy of Me."
"The holidays are supposed to be a time of loved ones, and of finding joy deep within ourselves. Being mindful every day for the reason for celebration definitely helps."
Practice gratitude. Pham emphasized gratefulness for everything – including yourself, your own life.
"This is a great time to sit down and just reflect," she said. "It is also a time to show appreciation for the people around you, and for yourself, as well."
Playing is also a great way to be present.
"Do a lot of fun activities during the holidays," said Pham. "Allow yourself to have the heart and mind of a child, and really let loose. Engage in activities like going through old scrapbooks, which helps call up fond memories. Sing and dance like no one is watching. This will lift your mood."
There were probably no more truly present people than three men depicted in plaster in Nativity scenes, which many of us display each year.
Take the three Wise Men, who came to honor the baby Jesus. Guided by a star, they dropped everything to bow before a king.
"One true king knew when to step aside and give up the reins of power — to remove his crown and relinquish his kingdom — all for the sake of glimpsing, just once in a lifetime, the face of a holy child," Vera Nazarian wrote in "The Perpetual Calendar of Inspiration."
Act like a wise man. Show up. Be present. It's a gift.
More from Lifezette.com:
12 Christmas Things to Do with the Kids
The Schools that Defy Politics