Prep school grad's lawyer: Computer charge not supported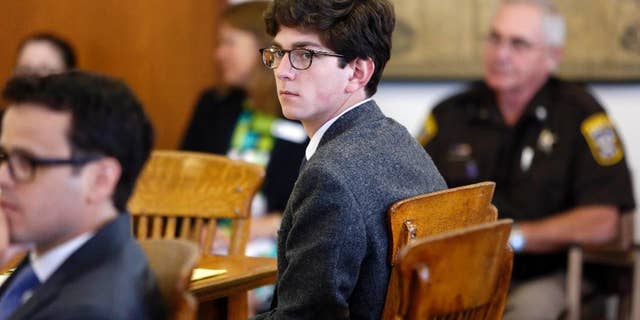 CONCORD, N.H. – A former New Hampshire prep school student requesting a new trial on charges of sexual assault and using a computer to lure a minor says emails between him and a 15-year-old student don't support the computer charge because they never left the school's internal intranet server.
Owen Labrie (lah-BREE') is appealing his convictions, arguing they resulted from ineffective counsel during his 2015 trial. The St. Paul's School graduate was convicted as part of a game of sexual conquest called Senior Salute.
In documents submitted Tuesday, Labrie's new lawyer says his trial lawyers failed to investigate the origins of the emails forming the basis of the felony computer charge. State law says no one shall use a computer "on-line service, internet service, or local bulletin board service" to lure a minor, but not locally hosted intranet servers.