Preliminary hearing in Penn State frat pledge death resumes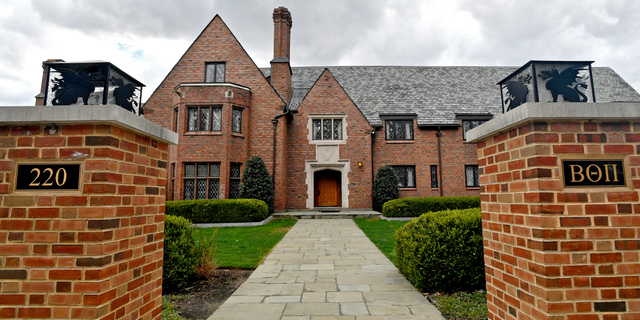 BELLEFONTE, Pa. – The second day of a preliminary hearing is underway in the case of a Penn State fraternity and 18 members who face charges in connection with the February death of a pledge after a night of drinking.
The hearing in Bellefonte, Pennsylvania, resumed Monday, following a 10-hour proceeding last month, when a detective was the lone witness. It's expected to last at least until Tuesday.
Some of the members of the now-shuttered Beta Theta Pi fraternity are accused of involuntary manslaughter and aggravated assault, while others face less serious allegations. Two previously waived the preliminary hearing.
The case centers on the death of 19-year-old Tim Piazza, of Lebanon, New Jersey.
A judge will decide if there's enough evidence to send the case to county court for trial.
___
This story has been corrected to show two fraternity members previously waived their preliminary hearing.