Pregnant woman burns roommate's ferret to death in hot oven for revenge, cops say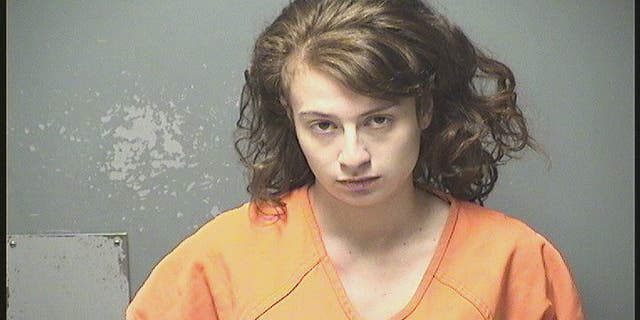 A pregnant woman is accused of burning her roommate's ferret to death in a hot oven after an argument about stolen clothes, New Hampshire police said Wednesday.
Ivana Clifford, 26, of Manchester, allegedly sought revenge on Cara Murray after she accused her roommate of stealing her clothes. Manchester police arrived at the apartment about 2:40 a.m. Wednesday after firefighters removed a "burnt item" from the apartment. Murray told WHDH that Clifford threw Angel, the 2-year-old ferret, in the oven and turned up the heat.
"We love our animals so much. It was just devastating," Murray told WHDH. "How can someone be so cruel to put an animal in your oven and cooking it alive."
She added: "To lose a ferret is like losing a kid. I just can't believe she did that."
Murray and her boyfriend said they were awoken when the smoke alarm went off and heavy smoke filled their apartment. The boyfriend dashed to the oven to find the ferret's lifeless body, Murray said.
"My boyfriend opened it and there was a dead ferret inside the oven," she said.
Firefighters said the ferret had "distinct linear burn marks" on its body that were consistent with the shape of the oven coil. Though Clifford claimed she killed the ferret because of stolen clothes, Murray told WHDH that her roommate did it because it had "nipped" her on the foot. Clifford, who is 32 weeks pregnant, also said her roommate shouldn't have the pet because of her pregnancy, police said.
Clifford was charged with animal cruelty and is being held on $10,000 bail.
The Associated Press contributed to this report.