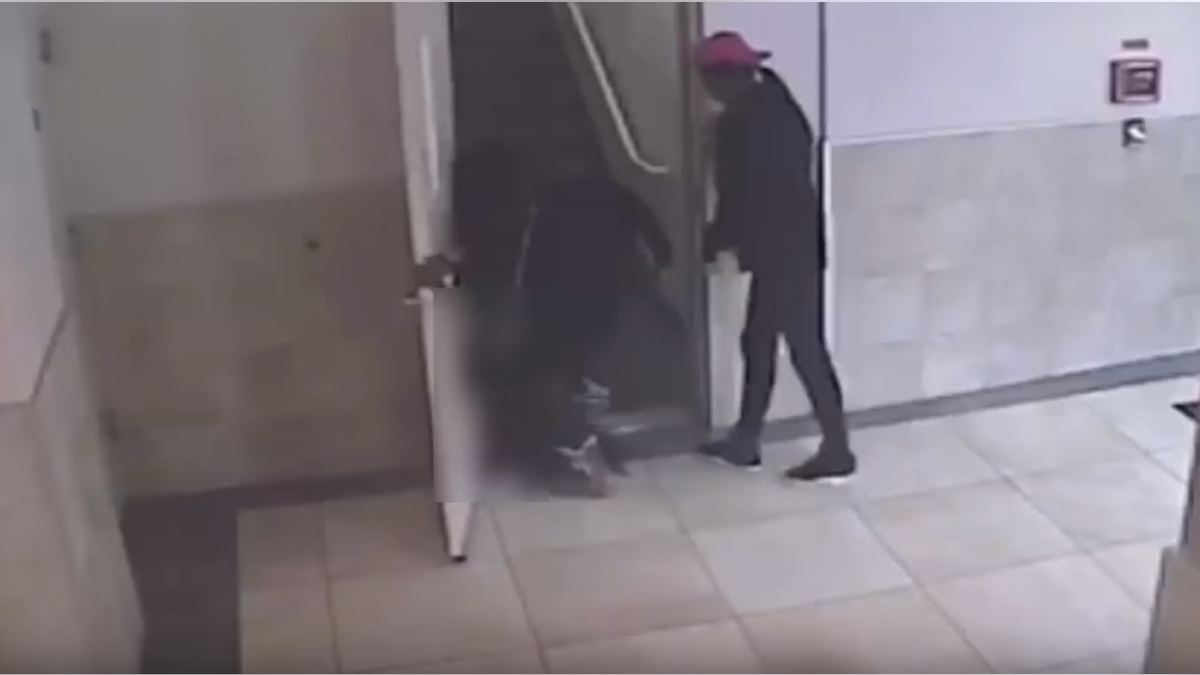 Police are searching for two attackers who beat and robbed a pregnant woman in a stairwell of a New York City apartment building that was caught on surveillance video.
Tylesha Mohammed, 19, was inside a Bronx building on Feb. 1 around 2:15 p.m. when two women knocked her over and began stomping on her, police said. Mohammed told PIX11 she left the building to get orange juice from a nearby bodega.
"I've been through a lot, but nothing like that ever happened to me," Mohammed told the news site. "I felt like I was going to die. My body went numb after a while. I was just waiting for it to be over."
Mohammed recalled one of her attackers saying: "I'm going to break your face and kill your baby."
One of the women finally slammed the door to the stairwell on the pregnant woman before fleeing the scene. The attackers took Mohammed's cellphone.
Mohammed said she shielded her pregnant belly during the attack, but feared that her unborn daughter would be harmed during the assault. The expecting mother said she is now "scared" for her life.
Police released surveillance video of the beatdown on Wednesday and descriptions of the two women, who were described to be in their 20s and 30s. One suspect is believed to be named "Tiffany," according to PIX11.
Mohammed was hospitalized and treated for bruising and swelling to her face. She was later released.
Warning: Graphic content