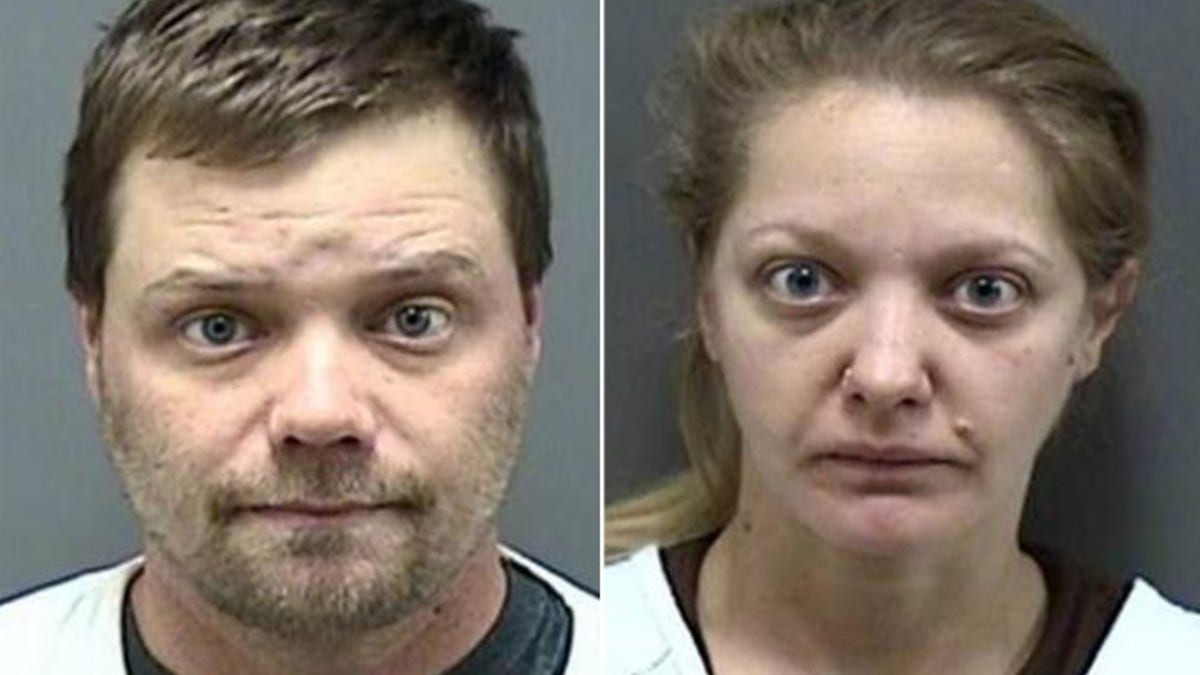 A Wisconsin couple who returned home drunk allegedly stripped down and tried to seduce one of their teen babysitters, officials said.
Crystal and Justin Robinson, of Wind Lake, were arrested on charges that include exposing intimate parts, child enticement and reckless endangering safety, according to a release Thursday from the Rancine County Sheriff's Office.
Authorities said that they received a call from a concerned mother Sunday, saying her two juvenile daughters were babysitting for the couple.
The woman told dispatchers that her daughters said the couple came back drunk, was smoking pot and walking around undressed.
Officers responded to the home where teens told them that Justin Robinson had laid down on top of one of them while naked.
The sitters also claimed they saw Crystal Robinson nude and that she offered them marijuana, according to authorities.