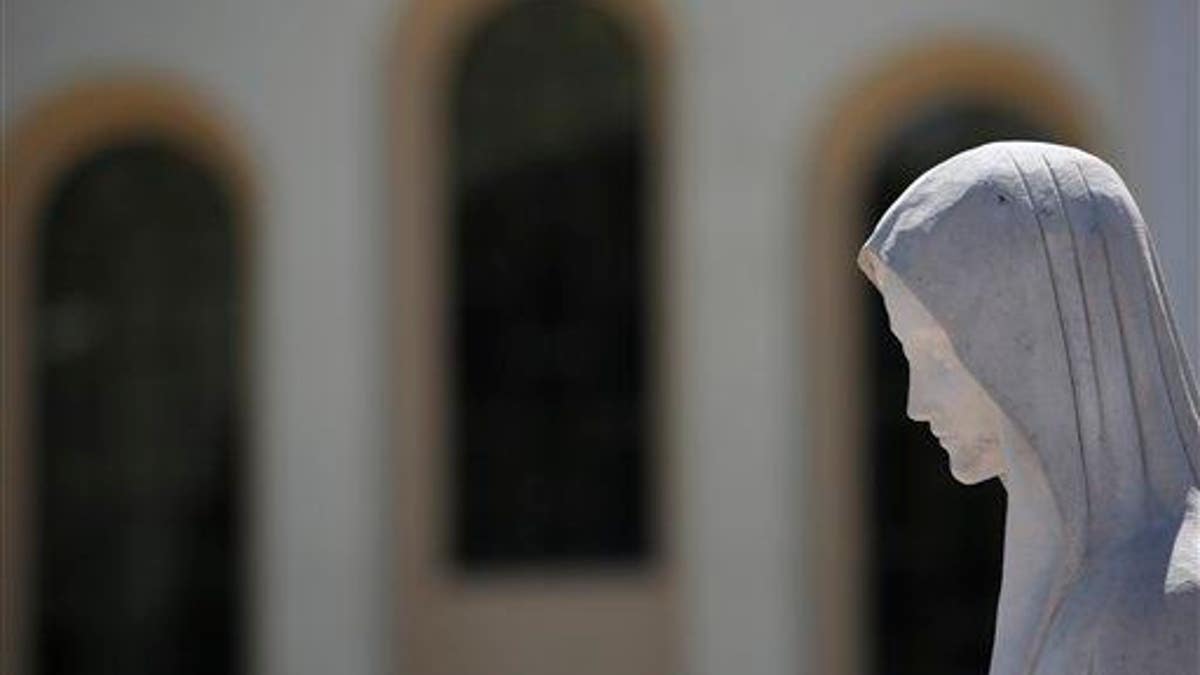 Bad news for the pilgrimage business in Bosnia: Pope Francis has made it clear that he has serious doubts about the alleged apparitions of the Virgin Mary in Medjugorje, which bring up to a million visitors to the village every year.
Six children in the town said in 1981 that the Virgin Mary had appeared to them, and some of them say she continues to appear, giving notice in advance of when and where.
"These presumed apparitions don't have a lot of value," Francis said Saturday, per Reuters. "This I say as a personal opinion," he said, wondering "who thinks the Virgin would say: 'come to this place tomorrow at this time and I'll give a message to a seer.'" He made similar skeptical comments in 2015.
Francis said he doesn't believe in "a Madonna who is the head of a telegraph office, who every day sends a message at such-and-such an hour. This is not the mother of Jesus." He was speaking on his way home from Fatima, Portugal, where he declared sainthood for two children who said the Virgin Mary appeared to them there in 1917.
Francis said the church has investigated the Medjugorje apparitions, most recently in early 2014, and has found plenty of reasons for doubt, the AFP reports.
Reuters notes Francis has seen the report of that commission, assembled by former Pope Benedict, but their findings haven't been made public. Francis allowed that some pilgrims who visit the village do "encounter God, change their lives." (This is the miracle behind the sainthood of the Fatima kids.)
This article originally appeared on Newser: Pope Not Convinced by Virgin Mary Apparitions