Pope Francis sends condolence note to Detroit archdiocese on death of Cardinal Edmund Szoka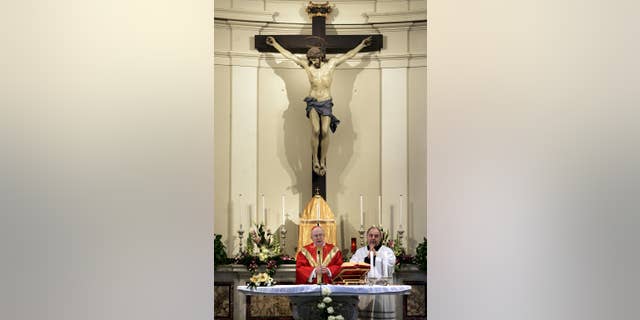 DETROIT – Pope Francis says he offers his "heartfelt condolences" to the Detroit archdiocese over the death of Cardinal Edmund Szoka (SHAH'-kuh).
The pope sent a note to Detroit Archbishop Allen Vigneron on Thursday, a day after Szoka's death.
The archdiocese released the pope's note on Friday.
In it, Francis says he recalls "with gratitude the late cardinal's tireless episcopal ministry."
Szoka died of natural causes at Providence Park Hospital in Novi, Michigan. He was 86.
In addition to leading Detroit's Catholics, Szoka later served as the governor of Vatican City.
Since his retirement from active ministry in 2006, Szoka had been living in the Detroit suburb of Northville.
His funeral is planned for Tuesday in Detroit.