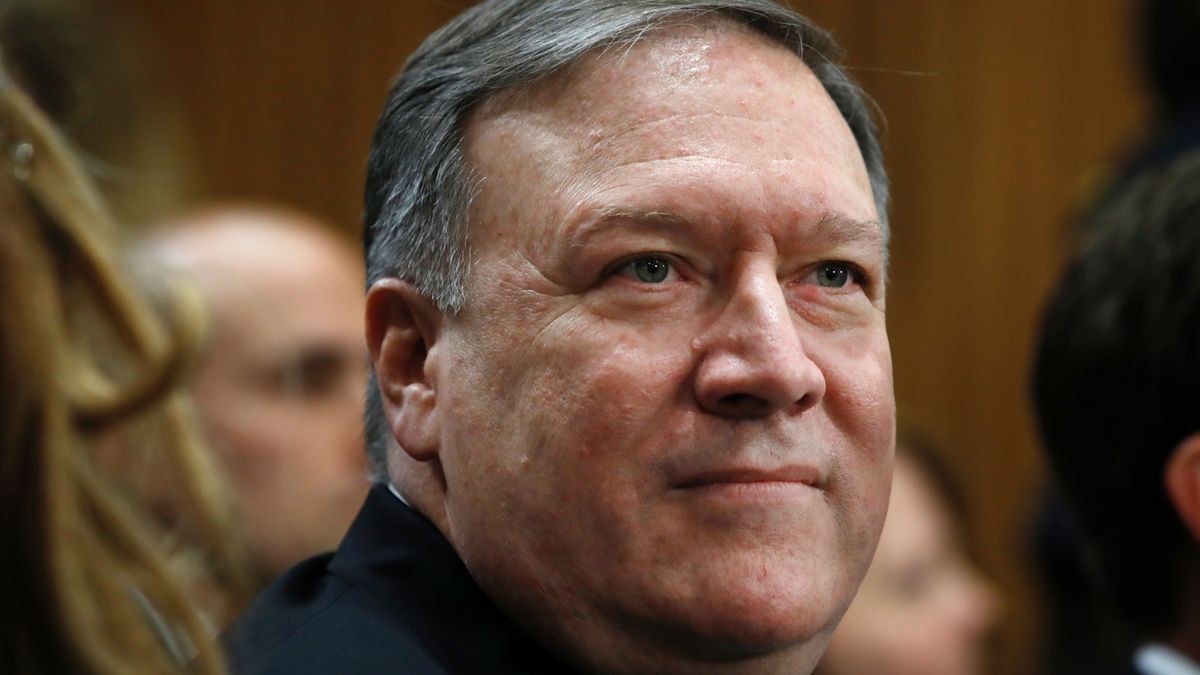 WASHINGTON – Mike Pompeo, the congressman-turned-CIA director who's now been chosen to be secretary of state, promised Thursday to make the State Department as central to national security decisions as the intelligence agency.
In a separate issue that's relevant to international diplomacy as well as President Donald Trump's presidency, he confirmed he's been interviewed by special counsel Robert Mueller in the federal probe of Russian interference in the 2016 U.S. election. He wouldn't talk about what he might have told investigators.
In his Senate confirmation hearing, Pompeo drew a sharp contrast with his ousted predecessor, Rex Tillerson. He lamented the "demoralizing" vacancies at the top echelons of the State Department that became a notorious hallmark of Tillerson's tenure and said he planned to fill those vacancies, asking the Senate's help to get nominees confirmed.
He cast his close connection to President Donald Trump as an advantage that would help him restore the significance of the State Department.
"My relationship with President Trump is due to one thing: we've demonstrated value to him at the CIA. So, in turn, he has come to rely on us," Pompeo said. "I intend to ensure that the Department of State will be just as central to the president's policies and the national security of the United States."
Questioned by the committee's top Democrat, Pompeo also said publicly for the first time that he's been questioned by Mueller, who is investigating potential ties between Russia and Trump's 2016 campaign, as well as possible obstruction of justice issues. Pompeo said Mueller's team requested an interview, although he declined to answer questions about the contents of his interview.
"I cooperated," Pompeo said. He rebuffed other questions from Sen. Bob Menendez of New Jersey concerning conversations he might have had with Trump about FBI Director James Comey before Trump fired Comey.
Pompeo's remarks before the Senate Foreign Relations Committee were the first chance for lawmakers and the public to hear directly from the former Kansas congressman about his approach to diplomacy and the role of the State Department, should he be confirmed to lead it. Pompeo's views on global issues are well known — he was questioned extensively by senators for his confirmation to run the CIA — but Democratic senators have raised questions about his fitness to be top diplomat, given his hawkish views and past comments about minorities.
An avowed opponent of the Iran nuclear deal, Pompeo said he'd work immediately if confirmed to "fix" the agreement that Trump has threatened to abandon if it's not strengthened. Pompeo wouldn't say explicitly if he'd advocate a withdrawal if there's no fix by Trump's May 12 deadline, suggesting there could be an extension if significant progress was being made by then. Still, he affirmed that he won't support staying in over the long term unless more restrictions are placed on Tehran.
"If there's no chance that we can fix it, I will recommend to the president that we work with our allies to achieve a better outcome and to achieve a better deal," Pompeo said.
Since being nominated last month, Pompeo has spent much of his time at the State Department immersing himself in briefing books and undergoing mock hearings and prep meetings on key issues like Iran, Syria and North Korea, as well as the inner workings of the State Department, a person close to Pompeo said. He's also spoken to all eight living former secretaries — including Hillary Clinton, whom he famously criticized over the 2012 attack on U.S. facilities in Benghazi, Libya.
Pompeo's chief goal Thursday is to convince senators that he intends to strengthen the State Department and re-establish its relevance as a major player in national security policy, said the individual, who wasn't authorized to comment by name and requested anonymity.
That message is an implicit contrast with Tillerson, who left scores of top positions unfilled and the diplomatic corps dispirited before being unceremoniously fired by Trump on Twitter in March. Pompeo will tell the Senate that as he met with State Department workers recently, every single one told him he or she wanted to be "empowered in their roles" and clear about Trump's mission.
Trump announced Pompeo's nomination to become the 70th secretary of state in the same March 13 tweet in which he dumped Tillerson. "He will do a fantastic job," Trump said at the time, confirming months of speculation that the largely sidelined Tillerson was out of a job and would be replaced by Pompeo, who is known to have the president's ear and respect and shares his opposition to the Iran nuclear deal.
Pompeo, who was confirmed for the CIA job by a 66-32 vote, developed a reputation for being more outwardly political than many past directors of the traditionally apolitical agency. He developed a visibly close relationship with the president, traveling to the White House on most days to deliver the highly classified President's Daily Brief in person rather than leaving the task to other intelligence officials. Often Trump would have the CIA director stay in the West Wing after the briefing to accompany him to other meetings.
___
Associated Press writer Matthew Pennington contributed to this report.