The driver of a silver 2006 Chevrolet Equinox with Mexican license plates, traveling north on Interstate 5 near San Diego on Tuesday, piqued the curiosity of agents with an elite U.S. Border Patrol unit. His driving behavior suddenly changed as he neared the agents' vehicle, the agents said.
When they pulled the vehicle over and searched it, near the Camp Pendleton Marine base, the agents' suspicions were confirmed. The 45-year-old driver had been traveling with a large cache of illegal drugs concealed in three of the vehicle's door frames. The 2.25 kilograms of cocaine, 11.3 kilograms of methamphetamine, and 13 kilos of heroin had a combined street value of $465,302, agents said.
The case continued a trend this year that has seen more cocaine and heroin enter the U.S. via Mexico, while the meth inflow has been holding steady, agents said.
The driver was carrying valid B1 and B2 visas, allowing him to work on a specific project in the U.S. and to travel inside the country. He was taken into custody and now faces federal charges.
"When we were talking to him, he just gave in," said Supervisory Patrol Agent Pete Dame, founder and commander of the San Clemente Border Patrol Station Highway Interdiction Strike Team. "He has a family with teenage kids in Mexico. His business failed in Mexico and [he was involved with drugs because] he needed the money."
Since 2014, Dame's team, which started with three agents and has grown to 10, has aggressively patrolled the high drug-trafficking corridor north and south of the San Clemente checkpoint in California, 67 miles north of the U.S.-Mexico border, putting a significant dent in the daily flow of drugs into the U.S.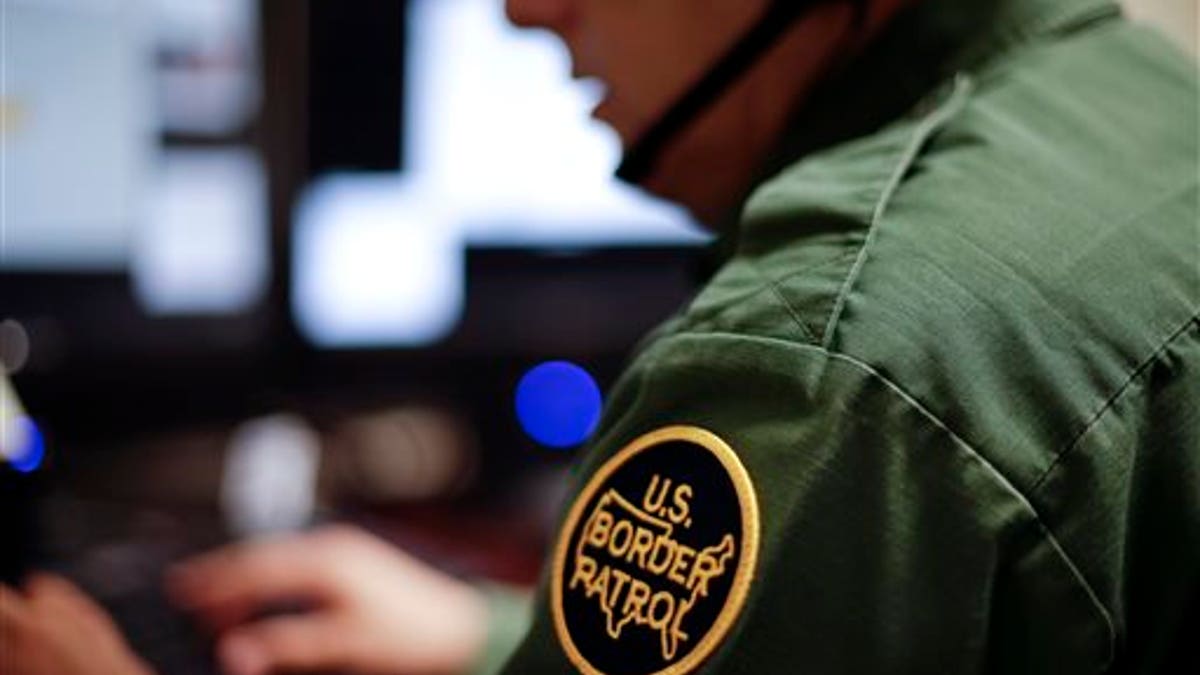 "Think about how many people this amount will touch in America," Dame said, referring to Tuesday's catch.
Seizures such as these are occurring increasingly along the border as the number of illegal aliens plummets – thought to be at least partly a result of President Donald Trump's rhetoric and policies against illegal immigration.
The U.S. has seen increases in seizures of most major illegal drugs, authorities say, noting that increases in heroin and fentanyl smuggling have been fueling the country's opioid epidemic.
Nine months into fiscal 2017, Border Patrol agents have seized 745 pounds of heroin, compared with 566 pounds for all of fiscal 2016. Meanwhile, meth seizures stand at 7,287 pounds, compared with 8,224 for fiscal 2016, and cocaine seizures stand at 8,180 pounds, compared with 5,473 for fiscal 2016.
As for Dame's team, in fiscal 2016 his five agents seized a total of $3,331,250 in narcotics and prevented $65,941 in cash from being returned to Mexico. So far this fiscal year, his larger team has seized $7,056,087 in drugs and $96,100 in cash.
Dame sees the spikes in drug seizures resulting from agents spending more time pursuing illegal drugs and less time arresting and processing illegal aliens.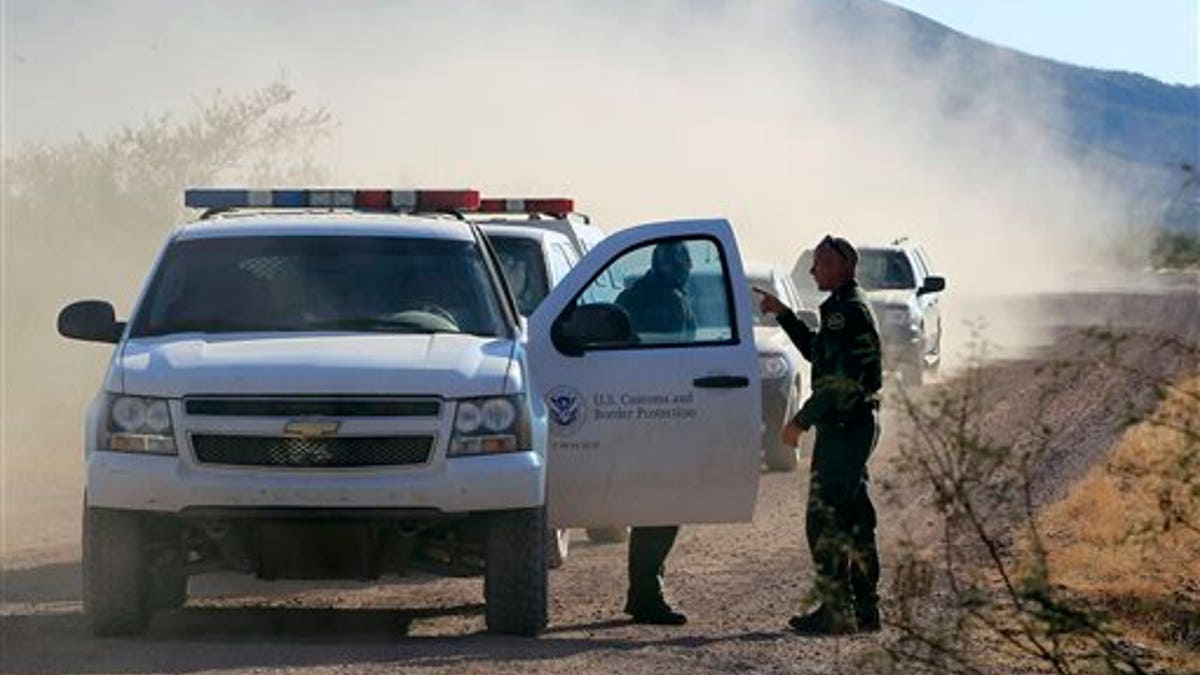 He also points a condemning finger toward the notorious Sinaloa drug cartel, considered the primary narcotics traffickers in Southern California.
Dame suggested that Border Control agents were working to send a message to Sinaloa and other traffickers in the region.
"It's a matter of being visible so other would-be smugglers see what we are doing," Dame said. "No matter what we do, they figure it out, and we have to change tactics."
Terence Shigg, a veteran Border Patrol agent and president of the National Border Patrol Council local for the San Diego sector, viewed the crisis from various perspectives.
"Let's be honest," Shigg said. "Narcotics use is on the rise and has been on the rise for years. The argument that America's hunger for drugs fuels the drug trade, and all that it entails, is partially true."
But he said that simply blaming America's drug users was akin to blaming obesity on humans' love of sugar.
Shigg noted that Border Patrol agents have been fighting the war on drugs amid shortages in staffing, equipment and political will – resulting in seizures of only some 10 percent of the illegal drugs estimated to enter the U.S.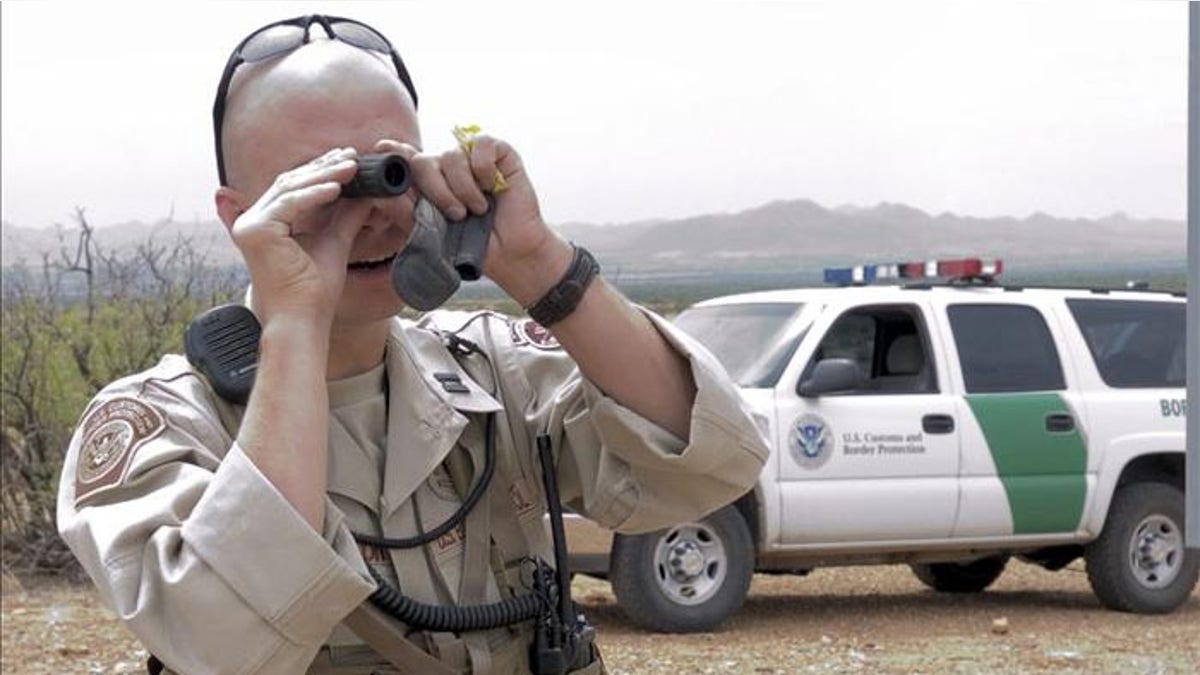 What changes does he say would help make Border Patrol agents more effective against drug trafficking?
"We need to hire and train more agents, we need more checkpoint officers and more highway interdiction teams, we need better and safer equipment such as radios, mobile computers, VACIS scanners, etc.," he said. VACIS scanners help agents examine the contents of a vehicle.
"Most of our vehicles are not equipped with laptops to run checks on vehicles in the field, forcing agents to rely on radio communications," he added.
FoxNews.com observed these very same obstacles during a full shift ride-along with Dame.
But Dame said just adding more agents is not necessarily the answer. Retaining experienced agents and procuring equipment are needed more, he said, adding he had to borrow and barter for much of his equipment.
After three years of successful operations, Dame said he believes the tactics and strategies his team employs are not only effective, but should serve as models throughout the agency. Some districts have variations of highway interdiction teams while the majority don't have any at all, he said.
Dame said there are huge gaps in law enforcement coverage that smugglers know about and exploit, demonstrating the need for more inland enforcement measures.
Shigg said some civil rights advocates have pushed against immigration checkpoints, and limiting agents to mostly immigration issues hinders Border Patrol from being able to stop drugs more effectively.
Despite the parameters Border Patrol has been given to work within, Shigg wonders how much more efficient and effective the agency would be if it were not limited to mostly immigration violations.
Dame and his team keep an open but cynical mind when scrutinizing drivers.
"We have to be suspicious of everyone," he said, while checking license plates and the behavior of drivers on a busy freeway. "We look at the totality of the situation before we pull someone over, such as how they are driving, body language, and violations pulled from a record search."
While the team's tactics may appear random to some observers, their methods for selecting suspicious drivers have already passed judicial scrutiny twice by the reputedly liberal U.S. Court of Appeals for the Ninth Circuit, based in San Francisco.
"We have to work within a framework. That's why we are successful," he said. "We've never had a case thrown out."
One woman driving a silver Mazda was pulled over for inspection. While a background check revealed she had an arrest record linked to drug smuggling, agents found no incriminating evidence during a search of the car, which included use of a drug-sniffing dog.
"It's their job to keep us safe so I really don't mind," said 36-year-old Dannia Lizarraga.
President Trump, who in 2016 became the first presidential candidate to receive an endorsement from the Border Patrol agents' union, has been vocal against Mexico's drug-trafficking organizations.
"The drug epidemic is poisoning too many American lives, and we're going to stop it in many different ways. One of them will be the wall," Trump said in May, during a meeting with Colombian President Juan Manuel Santos.
Cheap heroin and the synthetic opioid fentanyl continue to flood into the U.S. with little sign of abatement. This is not good news for the U.S., which has seen heroin overdose death rates quadruple since 2010.
According to the U.S. Centers for Disease Control and Prevention, there were 12,989 heroin deaths in 2015, a 23 percent increase from the previous year, and 9,580 fentanyl overdose deaths the same year, a 73 percent increase from 2014.