Police: Up to 100 protest after officer cleared in killing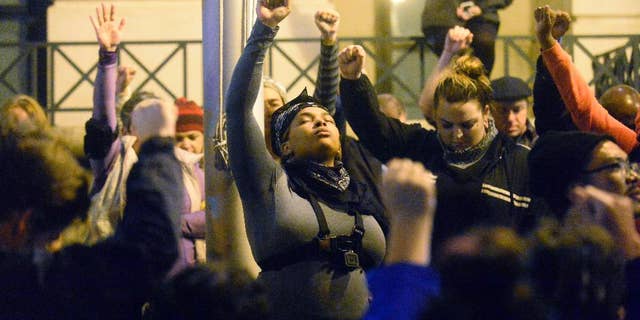 CHARLOTTE, N.C. – Charlotte-Mecklenburg police say between 75 and 100 protesters turned out for a rally following a prosecutor's decision to clear an officer in the killing of a black man.
A statement from police on Thursday said a peaceful protest began Wednesday night at CMPD headquarters, adding that protest organizers worked with police to ensure the demonstration was peaceful.
The demonstrators marched to the central business district, past the city's transit center and to the site where a man was shot and killed during violent protests on Sept. 21.
Police said four people were arrested for obstructing traffic, and one of those was also charged with disorderly conduct.