Police: Top section of King Kamehameha's bronze spear stolen from statue in Hilo, Hawaii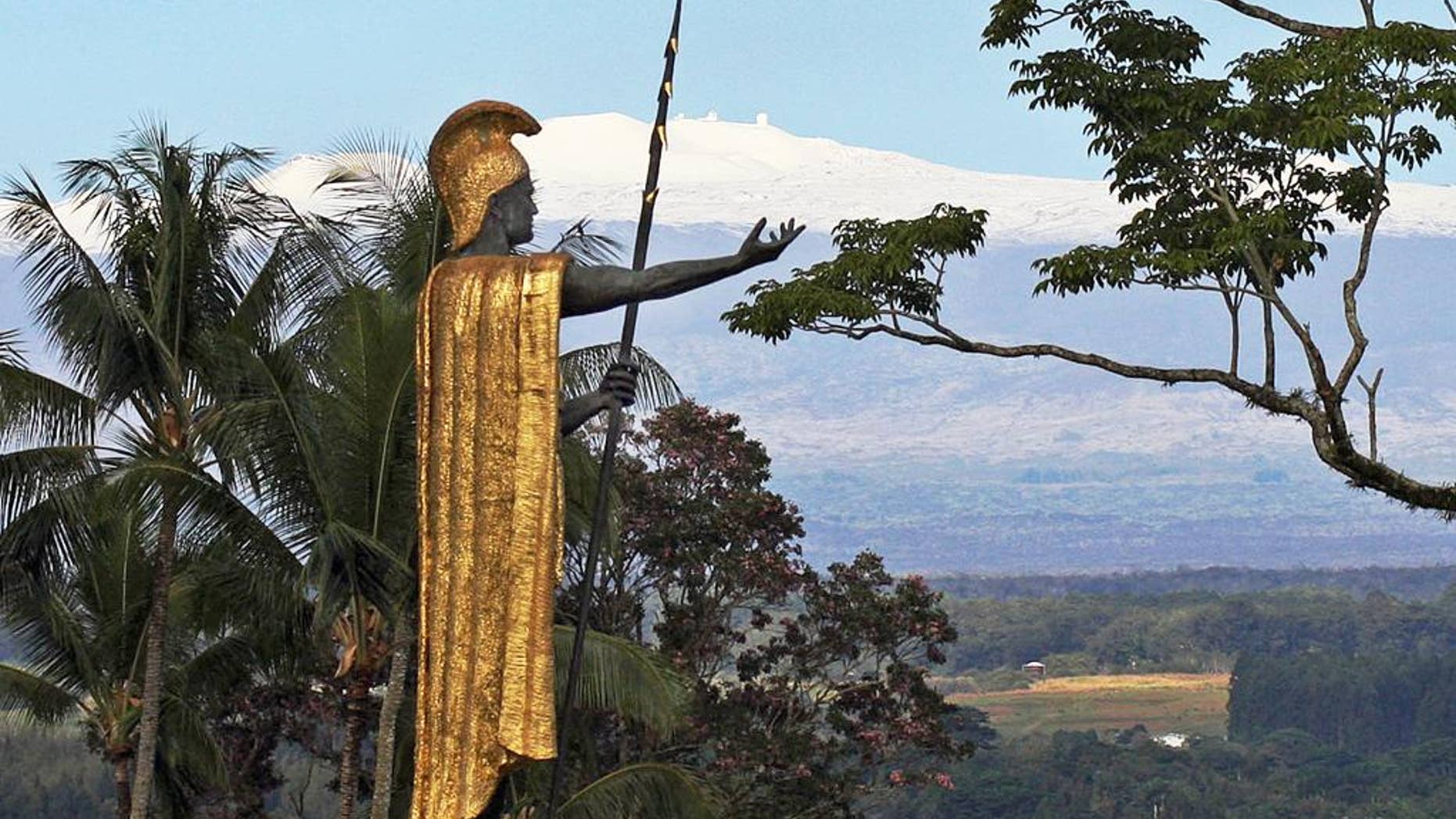 HILO, Hawaii – Part of King Kamehameha's (cah-MEH'-ha-MEH'-ha) spear is missing.
Police on Hawaii's Big Island are asking the public for help locating the top section of the spear that's part of the statue of the Hawaiian warrior in Hilo (HEE'-loh).
Police say the spear was last seen Saturday and was reported missing Sunday.
The bronze spear with a golden tip is about 6 feet long.
Kamehameha the First is known for uniting the Hawaiian islands in 1810. The statue in Wailoa (wy-LOH'-ah) State Park is one of several bearing his likeness across the state.
On Kamehameha Day, celebrated June 11, his statues are ceremoniously draped with lei.
According to the Hawaii Tourism Authority, the Wailoa State Park statue in downtown Hilo was dedicated in 1997.