Police: Toddler found near Texas creek, father still missing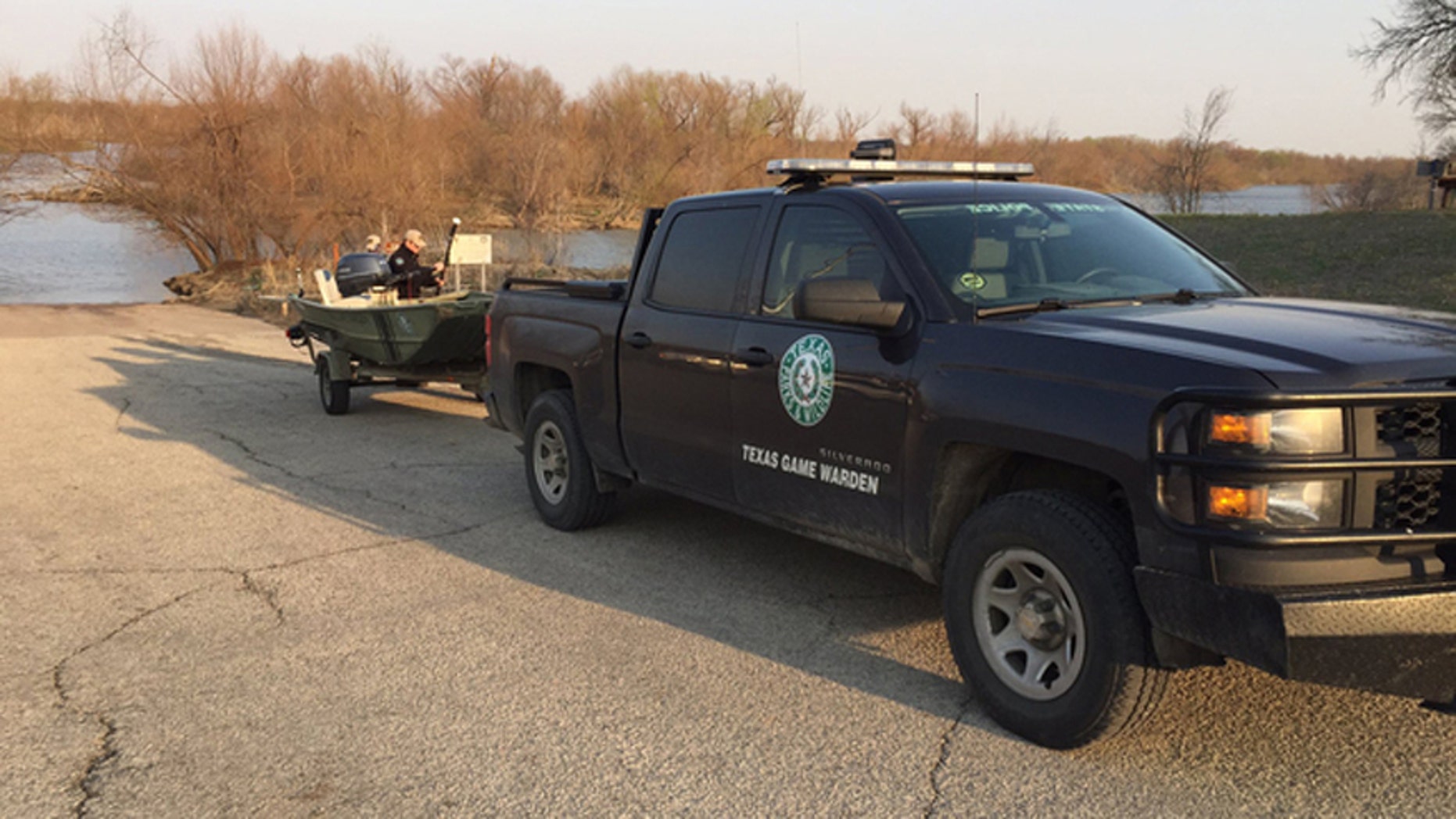 A search team found a missing 2-year-old boy wandering around the bank of Denton Creek in Texas a day after he and his father disappeared.
Trophy Club PD spokeswoman Tracy Shields said the toddler approached the searchers around 8:30 a.m. Tuesday. He said he was cold, hungry and scared. He also had some scratches on him, but otherwise appeared to be in good condition.
AUTHORITIES WANT MENTAL EXAM OF MAN IN MOTHER'S DECAPITATION
The boy was taken to Cook Children's Hospital for an evaluation and will be reunited with his mother. Meanwhile, crews are still searching for his 38-year-old father.
The pair disappeared Monday afternoon while fishing in the creek above Lake Grapevine. Teams from multiple law enforcement agencies searched for them until about 2 a.m. They found their boat on the shore, but no one was in it.
Based on the location where the boat was found and things found in the water, Shields said investigators do believe there was some sort of accident.
WASHINGTON POST EMPLOYEE POSED AS ICE AGENT, POLICE SAY
Shields said the boy was found in the area near the boat, but he didn't say much about what happened.
"As we deal with 2-year-olds, they don't often say much. But after what he went through all night, we're not surprised that his only concern is getting something to drink right now," she said.
Investigators are hoping he will be able to tell them more about what happened once he is reunited with his mother.