Police to search landfill for missing Arizona girl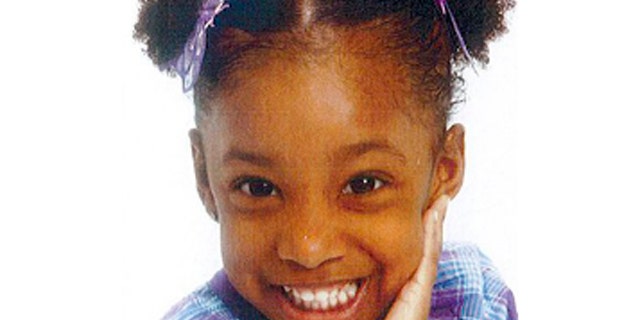 PHOENIX – Police plan to begin searching a landfill outside of Phoenix in the next few weeks in hopes of finding the body of a 5-year-old Arizona girl who has been missing for months and is now believed dead, they announced Tuesday.
Investigators in the Phoenix suburb of Glendale have been working with experts for weeks to determine the likelihood of finding the body of Jhessye Shockley at the landfill in Mobile, south of the Phoenix metro area.
Sgt. Brent Coombs said Tuesday that investigators determined that a search operation is viable, although they have not set a date to begin the labor-intensive work that could take weeks.
He said investigators will provide the public with daily updates once the search begins.
When Jhessye's mother, Jerice Hunter, reported the little girl missing on Oct. 11, an intensive search began as police and volunteers combed her neighborhood and found no sign of her or any evidence indicating what might have happened to her.
In the weeks that followed, information about Hunter's past abuse of her children came to light and the investigation turned to her, with police saying she was the "No. 1 focus."
A phone call to Hunter's home Tuesday rang unanswered.
Hunter's 13-year-old daughter, who had been removed from Hunter's home with her other siblings Oct. 12, told police in November that she hadn't seen Jhessye since September. She told them that a few days before Hunter reported the girl missing, she saw Hunter cleaning her shoes and a closet where she kept Jhessye.
Police said they found a receipt that showed Hunter bought food and a bottle of bleach Oct. 9.
The teen also told police that Hunter deprived Jhessye of food and water while keeping her in the closet, and that she saw the girl with black eyes, bruises and cuts to her face and body. When she last saw Jhessye, the teen said that the girl's hair had been pulled out, that she didn't look alive, and that the closet where she was kept "looked like a grave and smelled like dead people."
Police arrested Hunter soon after on suspicion of child abuse related to Jhessye. They released her from jail a day later and dropped the charge against her after prosecutors said they wanted further investigation and were worried that Hunter would not be eligible for a potential murder charge if she was convicted of abusing Shockley, a situation known as double jeopardy.
Hunter has declined to submit to a lie-detector test by police but has told reporters that she had nothing to do with her daughter's disappearance. She also has been critical of investigators, who she said were wrongly focused on her instead of looking for Jhessye.
In October 2005, Hunter was arrested with her then-husband, George Shockley, on child abuse charges in California. Hunter pleaded no contest to corporal punishment and served about four years in prison before she was released on parole in May 2010.
Shockley is a convicted sex offender and is still in a California prison.
Hunter's oldest child, 14 at the time, told police that his mother routinely beat the children. Hunter's mother, Shirley Johnson, has said that her daughter changed after prison and became a loving mother.