Police shoot and kill suspect who fatally stabbed K9 officer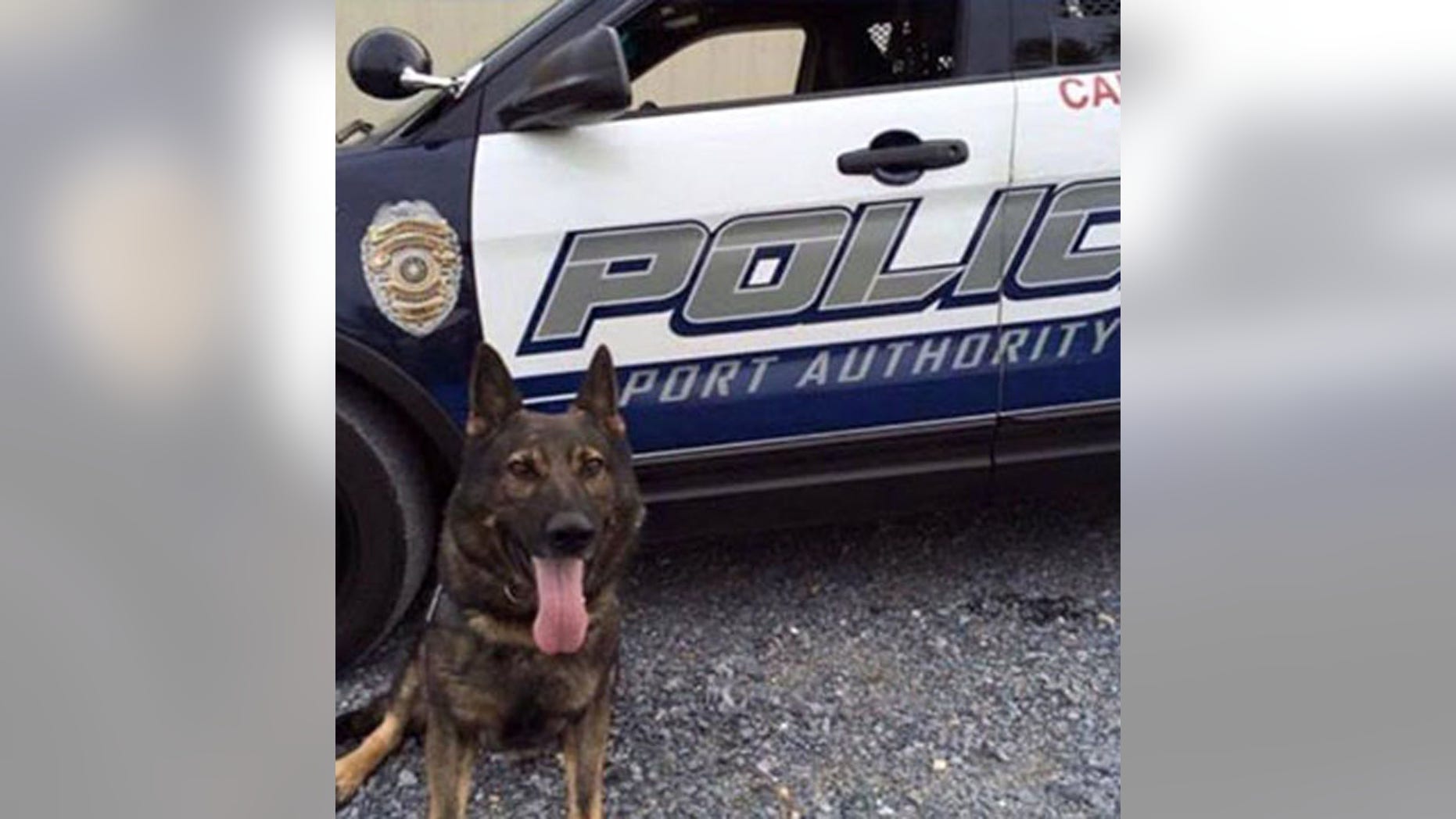 Police in western Pensylvania shot and killed a man who allegedly stabbed a Port Authority of Alleghany County police dog to death Sunday afternoon.
Port Authority Police Chief Matt Porter told reporters that the K-9 officer, Aren, had been on the job for four years, working patrol and explosives details.
The suspect, 37-year-old Bruce Kelley Jr. was pronounced dead at the scene of the incident in Wilkinsburg, east of downtown Pittsburgh.
The Tribune-Review reported that the incident began when two officers confronted Kelley and his father drinking under a gazebo on Port Authority property. Port Authority spokesman Jim Ritchie said the younger Kelley became agitated when confronted and physically fought one of the officers.
The Post-Gazette reported that Kelley led the officers on a foot chase. Allegheny County Police Supt. Charles Moffatt said police tried multiple times to incapacitate Kelley with a stun gun, but were unable to do so. Finally, a K-9 handler who had joined the pursuit released Aren.
"You release the dog when you think it's proper to release the dog to stop this person from doing what he or she is going to do," Moffat said.
Aren suffered multiple stab wounds and was rushed to a local animal hospital, but died after being transported. The Tribune-Review reported that officers removed Aren's body, draped in an American flag, from the hospital hours later.
Porter said that at least two officers shot Kelley and have been placed on administrative leave pending an investigation. Kelley's father was detained near the scene. It is not clear if charges will be filed against him.
Aren's handler was identified as Port Authority officer Brian O'Malley.
"It's a horrible thing. He's a member of that officer's family," Porter said. "He's a member of the law enforcement family. It's a difficult time right now."
Click for more from the Pittsburgh Post-Gazette.