Police seized washer, dryer and other items from missing Texas girl's home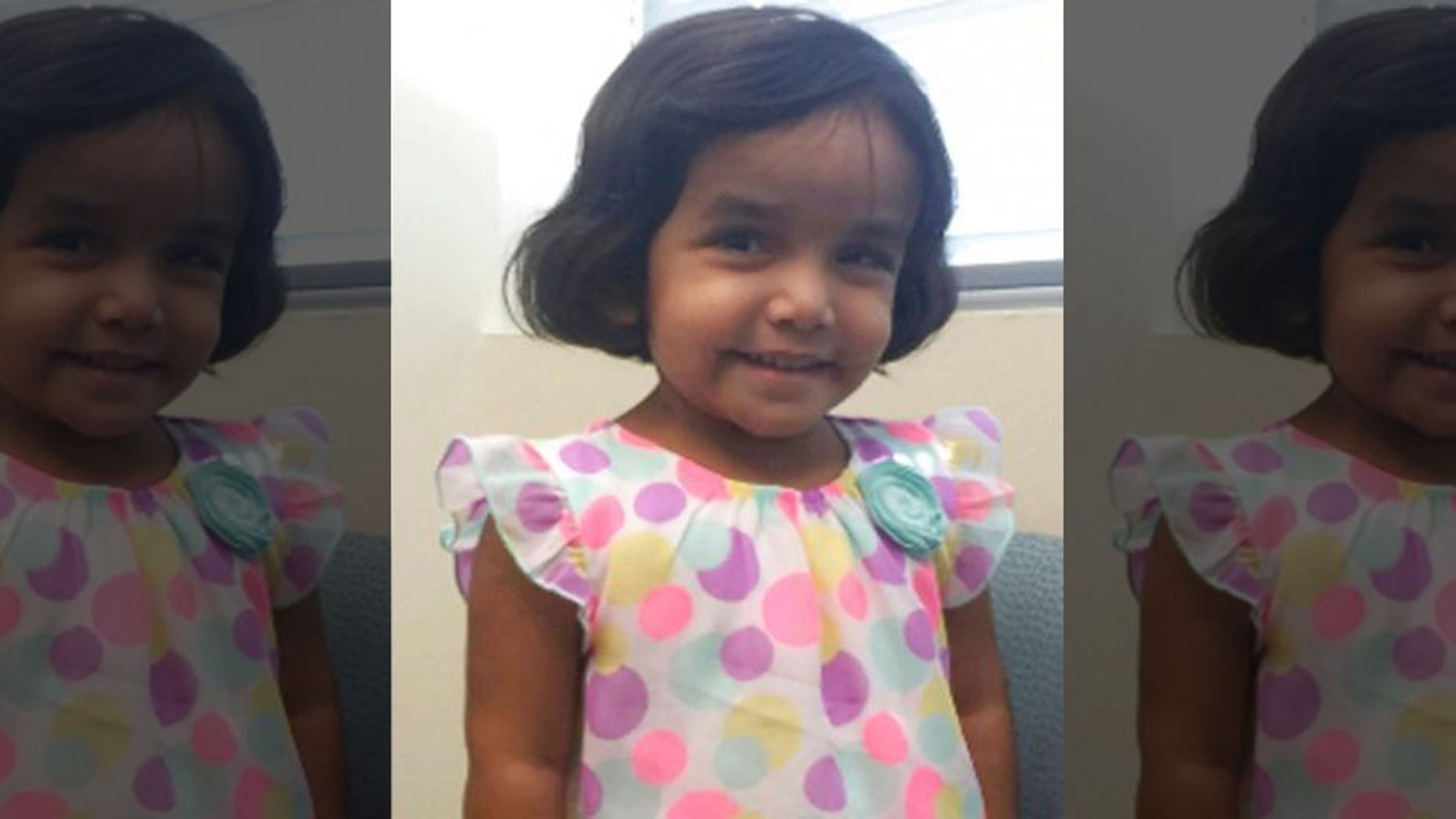 Records show what items Richardson police are looking at as they continue to investigate the case of a missing girl.
Search warrant returns obtained by FOX 4 indicate that between Oct. 8 and Oct.13 police took DNA swabs, grass, debris and receipts from three vehicles that belong to 3-year-old Sherin Mathews' adoptive parents. They also took a flash drive, seat belt and radio equipment from the family's SUV.
Items taken from the Mathews home include a vacuum and trash bags, hair fibers, blankets and sheets, shoes, multiple cellphones and laptops, financial and identification records, several wooden spoons and the family's washer and dryer.
PARENTS OF MISSING TEXAS GIRL, 3, WHO WAS SENT OUTSIDE FOR NOT DRINKING MILK NOT COOPERATING WITH INVESTIGATION
Attorney Bree West is a former Dallas County assistant district attorney who is not involved in the case. She says most of the items collected at the Richardson home were pretty standard. But some items that stood out to her were: a blue string, dark hair-like fibers, vacuum contents, two yellow gloves, dish scrubber inside two grocery bags and the washer and dryer.
"If we think it's true that he washed clothes, then what can we find in this washer? Is there going to be DNA evidence? Is there potentially going to be blood evidence?" West said. "If you're talking about dryers, is it possible there's going to be fibers or hairs? All of those things that may help police connect some of the dots."
While they have not said where, police say there are still active searches happening on Wednesday. They've focused on areas south of the family's Richardson home.
Just before noon on Wednesday, a family member or friend showed up at the home and stayed for about an hour before backing out of the garage and driving off. It was the first time we've seen anyone coming or going from this home in days.
The vehicle he was driving was one of three belonging to the Mathews family that police seized and searched Court records show the Lexus SUV had DNA swabs, dried grass and debris taken from it.
QUESTIONS SURROUND SUV TRIP AFTER 3-YEAR-OLD TEXAS GIRL VANISHED
But it's another family vehicle that police have given the most attention — the Acura MDX that police say was driven away from the home for one hour on the morning of Sherin's disappearance.
Court records show a navigation unit likely from the Acura was sent to the FBI lab in Quantico, Virginia.
"Even if you didn't plug in an address and say make a right or a left, it's still recording where you were going," West said. "And it's also going to pinpoint where you stopped."
Sherin has been missing for 11 days. Her father, Wesley Mathews, is charged with child endangerment.
He told police he put her outside alone very early on Oct. 7 as punishment for refusing to drink her milk. He said she was gone when he returned 15 minutes later.