Police Seize Computer Hard Drives in Missing Indiana Student's Disappearance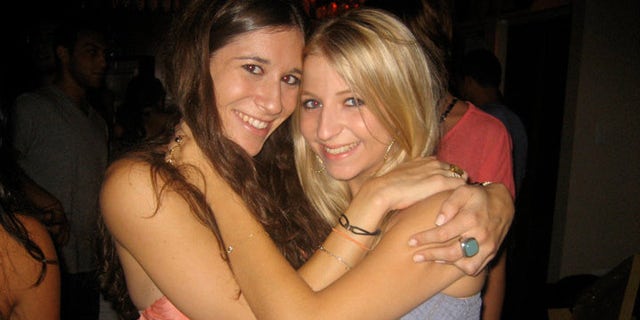 NEWYou can now listen to Fox News articles!
Indiana police issued a search warrant and removed several computer hard drives from the apartment complex where a missing Indiana University student lives, searching for any clues in the young woman's disappearance.
The Bloomington Police Department seized the computer hard drives Tuesday night from the apartment complex where 20-year-old Lauren Spierer lives. Police used a battering ram to break into the building's security room and mail room to remove the hard drives, which are said to contain surveillance footage.
Spierer, who had just completed her junior year at the university, was reported missing last Friday. The young woman was last seen by a male friend walking home to her apartment inside the Smallwood Plaza in downtown Bloomington at around 4:30 a.m. Friday. Police have said foul play is suspected.
Spierer's parents, who flew from their home in Westchester County, N.Y., to join the search, issued a public plea Wednesday for their daughter's safe return.
"We would ask that anyone who saw Lauren that night and have any information about who she was with or what she was doing or where she was, please share it with the Bloomington police," the woman's father, Robert Spierer, told Fox News. "It is critical that we get every piece of information, however small you might think it is, to help us patch together a way to find her."
Bloomington Police Lt. Bill Parker said Spierer, who was seen walking alone and barefoot, spent the night partying with friends at a local bar before visiting a friend's apartment a few blocks from her own.
Parker said Spierer's shoes and cellphone were later found at the bar. Her purse and some keys were found along the route to her friend's apartment.
Parker said video surveillance shows Spierer partying with friends Thursday night at Kilroy's Sports Bar. He said at approximately 2:30 a.m., Spierer and a friend walked to her apartment building, where they stayed for a "little while" before walking north to another friend's apartment. He said Spierer was last seen by a male friend leaving that building to walk home at around 4:30 a.m.
He also said anyone seen with Spierer in the hours before her disappearance is considered a "person of interest," though no suspects have been identified. At a press conference Wednesday, Parker said Spierer's boyfriend, who also attends the university, was among those being interviewed for any information in the case.
Spierer, a 2009 graduate of Edgemont Junior-Senior High School in Scarsdale, N.Y., was studying fashion merchandising at the university.
Her best friend, Becca Lefkowitz, described her as an outgoing young woman who was also responsible and street-smart.
"She's an absolutely amazing friend," Lefkowitz said in an interview with FoxNews.com. "She's artsy and outgoing and just full of love for everyone around her."
Lefkowitz, who attended high school with Spierer, said she stayed with her friend at her apartment near the Indiana University campus last January.
Lefkowitz described the area as a "busy block" with "tons of people around."
"It's just like any other college town," she said.
The woman's father, Robert Spierer, confirmed Wednesday that police have identified persons of interest in the case.
"The police are pursuing a number of leads and they do have persons of interest," he said, adding that he wasn't "at liberty to disclose anything specific."
The young woman's mother, Charlene Spierer, said stores in the area have been cooperative in sharing their security footage with police.
"All of the merchants and all of the buildings with video cameras have been very cooperative in turning in their videos to the police department," she told Fox News.
"They've been looking over those videos very closely to help determine who may be involved," added her husband.
The woman's family and police have also said that she has a life-threatening heart condition, called Long QT Syndrome, that requires her to take medication daily.
Spierer is described as 4 feet, 11 inches tall and weighing 90 to 95 pounds.
Police said Spierer has blue eyes and shoulder-length blond hair, though stressed her appearance may have been altered if she was abducted.
Anyone with information on her whereabouts it being urged to call the Bloomington Police Department at 812-339-4477.
Click for more on the disappearance of Lauren Spierer from Fox 59