Police seek suspect who used backhoe to break into bank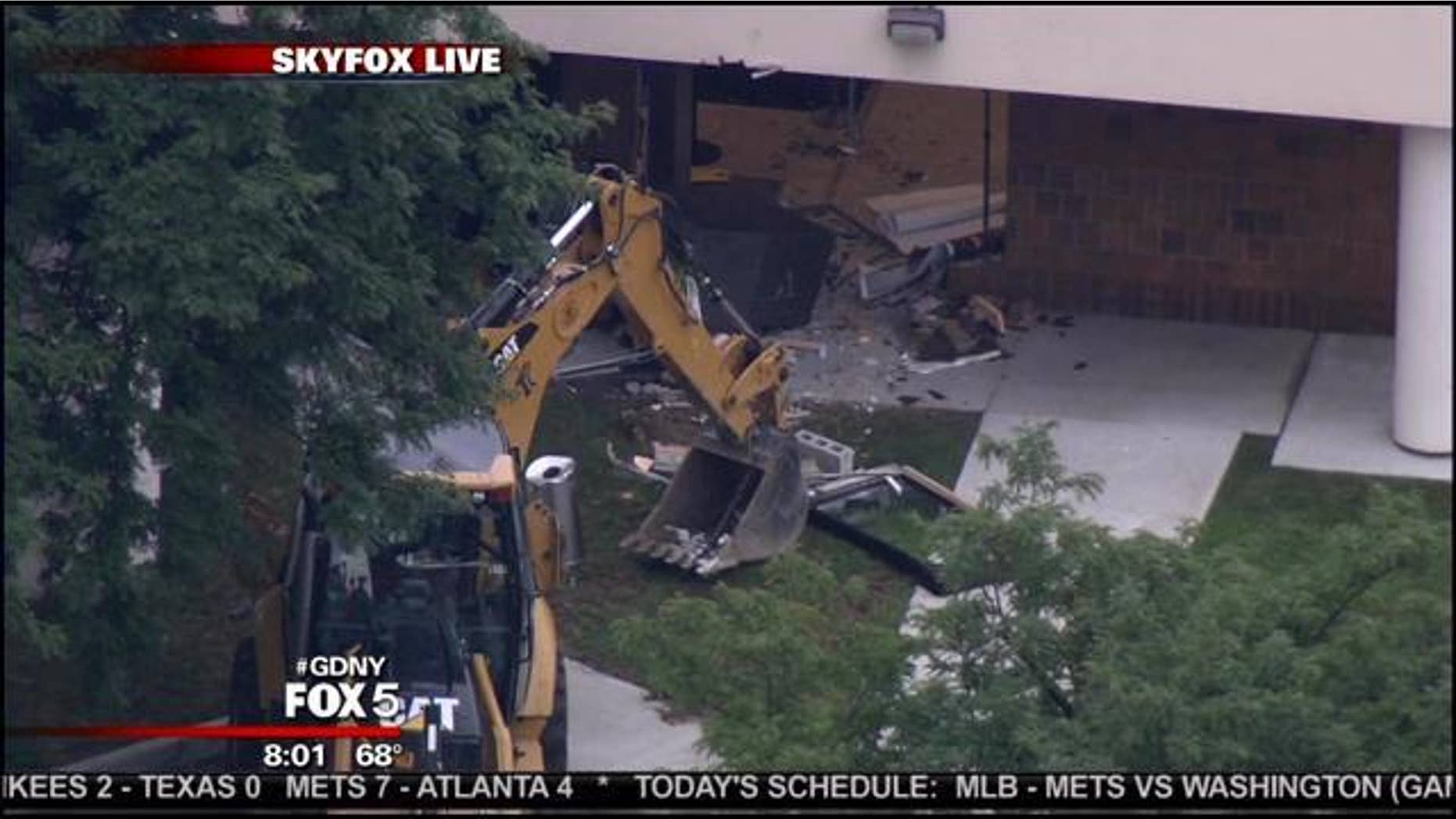 NEW YORK – The NYPD is looking for a suspected thief who used a backhoe to ram the wall and ATM machine of a bank in Queens.
Police say the suspect fled the scene early Friday, leaving the backhoe outside the Chase Bank branch on 48th Street in Maspeth.
A Fox 5 News video shows a wall and door smashed in the front of the building and the ATM lying on its side.
Police say it is unclear if any money was taken.